Mobile banking has truly revolutionized the way we handle transactions and use the currency. With the advancements in the banking industry, now you can do a whole lot more with just a few taps on your smartphone screen. And the thing is, this wasn't even possible only 10 years ago. Whether you want to check your account balance, send or receive money, pay bills, or anything like that, mobile banking allows you to do all of that without even visiting the physical branch of the bank. It sounds quite fascinating, right?
But, as always, it is not all butterflies and rainbows, there are some downsides to mobile banking as well. However, mostly, the advantages of mobile banking are much more prominent than the disadvantages, but they are there. And it is time we talk about not just the pros, but also the cons of mobile banking, so let's get down to it then.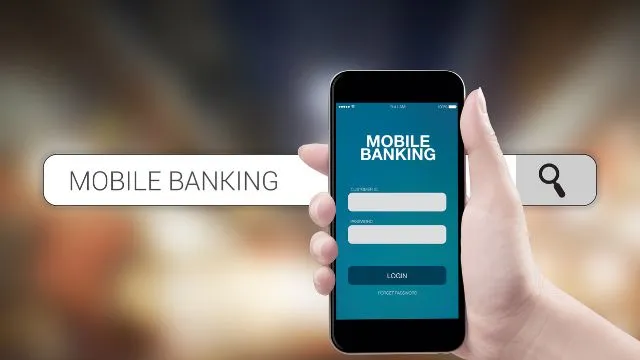 Advantages Of Mobile Banking
Here are some of the insane advantages of mobile banking:
1. Incredibly Convenient
The main purpose of mobile banking was to make the transaction and payment side of things much easier for the general public. And that's what has happened. If you were to look around in your area, you may come across many people who use mobile banking on a day-to-day basis. And that's because, you don't need to pay a visit to the physical branch of the bank, and you don't even need to carry around the actual currency in your pocket. Just pull out your phone and pay wherever and whenever you want. And BHIM UPI launched by the government of India has made it nothing but much easier. Along with that, actual physical banks are only open until a certain time each day, every week. On the other hand, with mobile banking, you don't need to worry about the time bracket. Want to pay bills, send money to someone, or do shopping whenever you want? Well, that's what mobile banking makes possible. In our opinion convenience is the main reason why so many people prefer mobile banking over traditional internet banking.
2. Secure And Transparent
As mentioned earlier, when using mobile banking services, your smartphone becomes a digital or wireless wallet. Therefore, unless you initiate the transaction, your money isn't going anywhere. On the other hand, if you carry money in cash, you might lose it accidentally, or someone may steal it, but that's not the case at all with mobile banking. And since every transaction is happening online, that's why it is one of the safest and most transparent modes of payment. Once you have sent money to someone, or paid for goods or services, you can go back whenever you want and see the actual transaction history with the date, amount, and time it was initiated.
3. Additional Benefits
Nowadays, you may see every third-party payment application encouraging people to switch to mobile banking. And the majority of them provide good offers when you use their services. It doesn't end there, even many banks offer various benefits of using mobile banking services to pay for stuff, send money to someone, pay bills, etc. This is the prime reason why many people are switching to online modes of payment at a rapid pace lately.
Disadvantages Of Mobile Banking
The disadvantages of mobile banking aren't as prominent as the advantages, but these can not be ignored. Let's have a look what are these cons:
1. Internet Is Required
If you use mobile banking, you may have already faced this issue where you don't have access to the internet, therefore you can't use mobile banking. And if you are someone who prefers cashless transactions, and you go to an urban area where the internet service is very poor, you'll definitely struggle to make online payments in that case. This is one of the biggest cons of mobile banking. But according to recent news, the government of India is working to improve the UPI system to make it usable, even if you don't have the internet. However, you'd still need decent mobile network service.
2. Glitches And Technical Issues
If you are someone who hasn't used mobile banking ever, then you may not know about the glitches or bugs that may occur sometimes when using the service. Sometimes it may happen that you initiate a transaction, but because of some glitch, bug, or even poor internet connection, your transaction will not go through. When this happens, there are higher chances that the transaction amount will be deducted from your bank account, but would not reach the beneficiary's account. In that case, the deducted amount will be credited or refunded to your account within a few business days. But the thing is, this is the most inconvenient thing with mobile banking.
3. Scams
Last, but the most important disadvantage of using mobile banking is that one wrong decision of yours could make your bank account savings slide down to absolute zero. And the sad part is that it is quite common in India. For example, some people don't know how to use mobile banking, or they are new to it. In that case, if a scammer sends you a payment link and convinces you to initiate the transaction, even though you don't know what is it all about, you are bound to get scammed. That's why, no matter what, do not ever do anything related to payments on your phone when some stranger is trying to lure you in. Mostly they do this by saying "Sir, you have won a lottery, or cashback, just do this, this, and this, and the amount will be credited to your account." Remember, don't ever fall for that.
Conclusion
There you have it. As we learned, there are so many advantages to using mobile banking, and ultimately the motive of this service is to benefit the users. However, you should be careful with initiating transactions if you are new to mobile banking. All in all, it is a fun, fast, and secure way to send or receive money, pay for stuff or services, pay bills, or anything like that.