UPI (Unified Payments Interface) has started becoming an inseparable part of our lives. But sometimes, an advanced system like UPI also doesn't work, there could be multiple reasons for that. If you are an SBI (State Bank Of India) customer, and your SBI UPI is not working, then keep on reading this post. We will be going over the possible reasons and their fixes one by one.
Possible Reasons Behind SBI UPI Not Working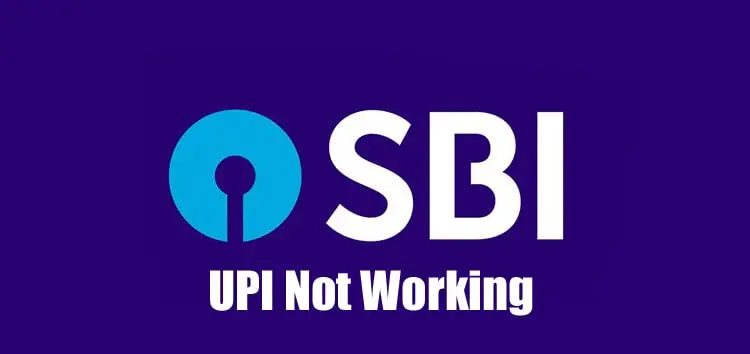 1. SBI Server Down – The most common reason is that maybe the servers of SBI are under maintenance or down as of now. This thing interprets the transactions for sure.
2. App Under Maintenance or Out dated: It could be that the smartphone app (PhonePe, SBI YONO, Google Pay, BHIM UPI, PayTM, etc.) you are using for UPI transactions is under maintenance mode. Also make sure that you are using the latest version of the SBI Anywhere Personal or YONO app from your respective app store (Google Play Store for Android and Apple App Store for iOS). In some cases, if the UPI app isn't updated, this could result in failed UPI transactions.
3. Check Internet Connection: Ensure that you have a stable and active internet connection on your mobile device. If your internet connection isn't stable, that can also cause problems when doing UPI payments.
4. Location Settings for UPI Apps: Most UPI Apps require you to keep the location/GPS turned on on your device to keep using their services, and in some cases, that could be the reason behind unsuccessful UPI transactions.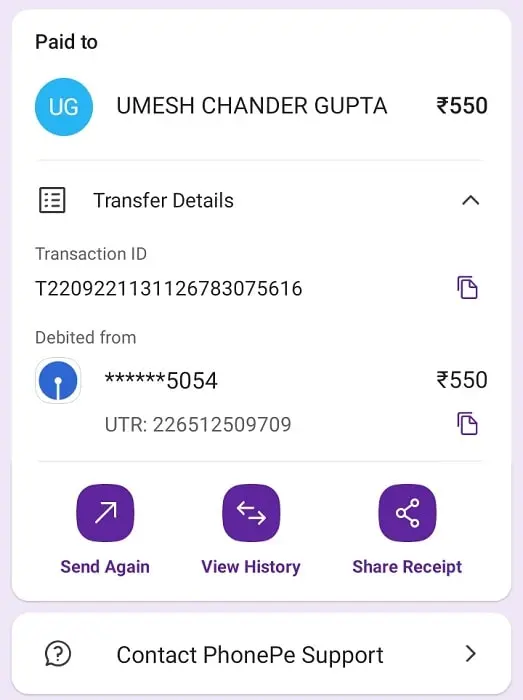 Solutions/Fixes When SBI UPI Not Working Properly
There are some fixes you can try if your UPI linked with the SBI account isn't working properly.
If the SBI servers are down, then there's nothing you can do about it. So it is better to wait a little longer until the servers are online again.
If the UPI apps you are using to send the payment or receive the payment, then it is possible that the UPI app you are using is actually under maintenance. Or there could be any other issue with the app itself like it is not updated or cache memory is full. In that case, we suggest you uninstall the app and then reinstall the latest version from the Google Play store.
Another reason could be the unstable internet connection of the UPI transaction isn't going through. In that case try to switch internet connection, like if you are using WiFi, then switch to the cellular network and try completing the transaction again.
Sometimes it happens when there's some bug in your smartphone, which is interrupting the UPI transactions. To resolve this problem, simply restart your device, it should work just fine.
When your device's date and time settings aren't updated, it can also cause problems when surfing the internet and it can be a possible reason behind UPI transaction failures. In such a case, all you gotta do is just go to your device settings, and update the date and time settings as per your time zone.
If it's been quite a while since you have updated your device/smartphone, that can also be a reason why many apps aren't working properly on your phone. For UPI apps to work, your device should be running the latest version of the operating system. Since most UPI apps stop rolling app releases for older operating systems and devices. So before trying to complete the UPI transaction again, make sure your device's operating system is up-to-date and the latest version is installed.
UPI apps like PhonePe, Google Pay, PayTM, SBI YONO, and BHIM require GPS location turned on on a device to prevent fraud. It is a great approach for security, and compliance purposes. And while attempting to transfer money through UPI, if your device's location setting isn't turned on, it can definitely cause a problem. So make sure to keep your GPS or Location settings turned on when carrying out UPI transactions.
These are the solutions that always work for people when they are having problems where SBI UPI is not working. Try to find the cause of UPI transaction failure, and then follow the solution mentioned above. If you are still facing issues, then we recommend contacting the SBI UPI team, or the UPI app's customer support team.