Kotak Mahindra Bank is a private bank in India, and it is one of the youngest as well. The bank was established in 1985 but gained popularity because of its customer service, higher interest rates on saving accounts and other similar offerings. Currently, the bank has over 1600 branches and offers all the different ways to transact online. Kotak Bank customers can also use UPI to send and receive money.
If you are trying to use UPI but facing issues, you are on the right page. Here, we have listed the possible problems with Kotak UPI and their fix.
KOTAK UPI Not Working
1. Incorrect PIN
The most common issue you may face with not just Kotak UPI, but any UPI is the incorrect PIN. If you enter the wrong PIN over three times, the transactions are blocked for 24 hours. Also, if you last used UPI a long ago, then the PIN may have expired. In such a case, the best thing to do is to reset your Kotak Bank UPI PIN. This will help you initiate the transaction again, and this should solve the problem if it is related to the incorrect or expired PIN. This should be your first point of check.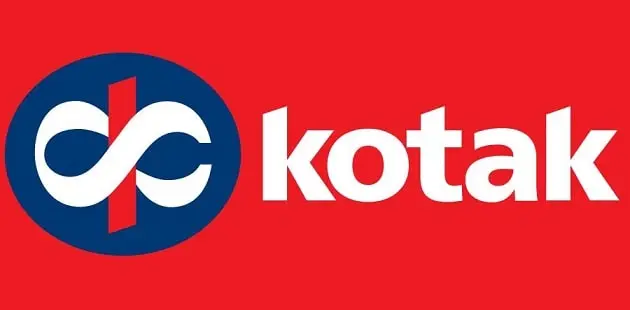 2. Limit Issues or Funding Issues
Sometimes, you may have a sub-limit on your Kotak Bank Account. Ideally, you can make Rs 1 Lakh transaction in a day, but there can be sub-limits. You must ensure that there is no such sub-limit on your account. You can try transacting a lower amount. In addition, please ensure that you have sufficient funds in your account. These are two common issues, and they often go unnoticed. You should always check the easiest issues and add this to your checklist. If you don't have sub-limits and if you have your account funded, then move ahead and check for other issues that could lead to Kotak UPI failure.
3. Network Issues
Sometimes, there can also be network issues. The network issues can be with your service provider, or it can be an issue with the bank server. There is nothing much you can do about the network issue. You would need to wait if you are getting an error message with the server unavailable, and you would need to try again later. You can try using Wi-Fi while using the UPI app for issues related to your mobile network. Please be aware that many applications don't allow UPI transactions over the Wi-Fi network. So, waiting would be the best thing to do here.
4. Money Deducted, But Transaction Failed
In some cases, the money may get deducted from your Kotak Bank. You must wait 24 to 48 hours as the money is refunded if the transaction is failed. If nothing happens within the given time, you can contact Kotak Bank using the contact numbers we have shared below. Be assured that your money is safe. It would be credited back to your account if the transaction failed. The bank tried to reconcile the transaction multiple times. If the bank can reconcile the transaction, the money will automatically be transferred to the receiver.
5. Reaching Out to Kotak
There are times when nothing may work. In such a case, the best bet would be to contact Kotak Mahindra Bank and seek help. The contact number for Kotak Mahindra Bank customer care is 1860 266 2666. This is a 24×7 customer care helpline. You can also use this number to report fraud. Please note that never share your OTP with anyone and never download any application on the mobile phone in someone's direction. This can be a potential scam, and you may lose all the money in your account.
Conclusion
These were all the details about Kotak UPI and the troubleshooting. These days, it has also been noticed that the bank may freeze your savings account if you are doing too many UPI transactions. Some people use UPI for their business accounts, and you may get a transaction freeze in such a case. You should not be doing it, and at the same time, you should limit the number of UPI transactions for your savings account. Lastly, do ensure that the account details of the receiver are correct. This is yet another common issue with the UPI transaction. We hope all this information will help you resolve the problem with your Kotak UPI.