Because of UPI (Unified Payment Interface), you don't need to carry cash or your debit/credit card everywhere, instead, you can use your phone to pay at shops, shopping malls, or any other merchant's business. You can link your bank account with UPI and then use it whenever you want. And you may have seen many popular UPI apps using bank-specific UPI IDs, like abc@okhdfcbank, abc@icici, abc@paytm, etc. If you are a customer of HDFC bank, you may have faced UPI transactions being failed for no reason a few times. Right? Well, today we will be taking a look at why that happens and what are the possible fixes for that.
Possible Reasons Behind HDFC UPI Not Working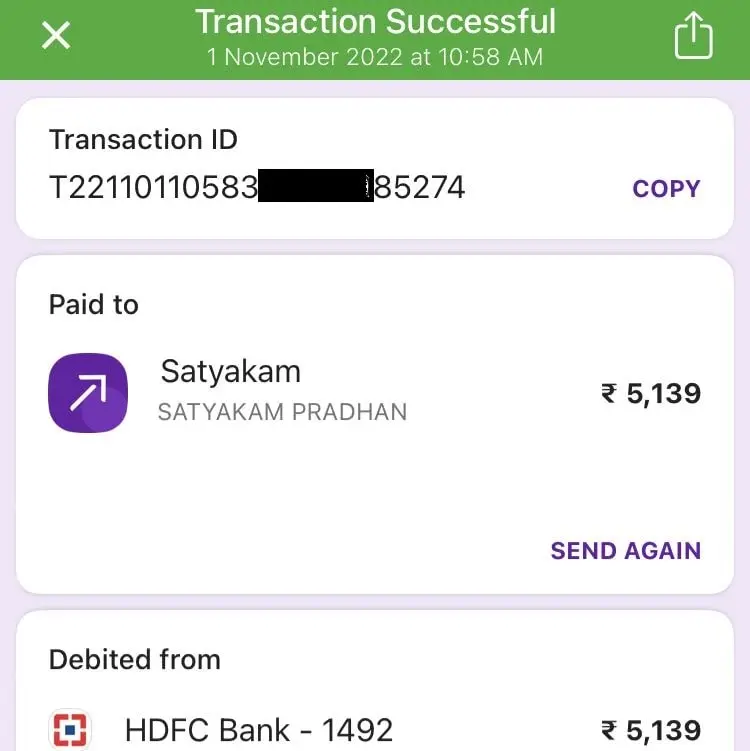 Reason 1: Recently RBI instructed many banks including HDFC to update their UPI interface to work flawlessly. Because of that, many banks like HDFC, Axis, and ICICI are working to make their transactions more instantaneous using the UPI. That is the prime reason why many people are facing issues like HDFC UPI not working properly.
Reason 2: Another reason could be that the HDFC mobile app you are using is having glitches or something because of the new update.
Reason 3: Not just that, but sometimes other apps like PhonePe, and Google Pay also don't work quite well when the HDFC account is linked, that's again because of the HDFC bank pushing out new updates in their banking system.
Some other reasons behind failed UPI transactions could be that your mobile or WiFi network isn't stable, your smartphone has some sort of bug, etc.
If you are running an older version of the operating system on your smartphone, then also UPI and other apps may have issues.
Solutions/Fixes When HDFC UPI Not Working Properly
Solution 1: When HDFC is rolling out new updates to their smartphone app, or anything in their banking system, you'd get a notification or a message informing you that sometimes the transactions may not get through. In that case, you can't do much so just wait a little longer and then try again to carry out the UPI transaction.
Solution 2: Recently it has been seen that HDFC mobile app is having a lot of bugs and glitches, so it would be better if you avoid the official banking app for now and try to carry out the transaction using other UPI apps like PhonePe or Google Pay where your HDFC bank account is already linked.
Solution 3: According to a report, many people face failed UPI transactions because their network isn't stable. In that case, you can try a few things like rebooting your device, switching cellular networks if you have multiple SIM cards, or trying using a WiFi network. If you are still facing issues then you should try out the offline UPI thing that has been introduced recently. But that needs to be first set up, and then you can transact without having the internet or you can carry out transactions if you don't have a smartphone.
Solution 4: Many people in India don't pay attention to which software version is on their smartphone. Thus they don't usually update their smartphone operating system version, even though it has been rolled out by the smartphone manufacturers many months ago. We are suggesting that because many banking apps don't roll out their updates for older operating systems for obvious security concerns.
Solution 5: If you have already been using third-party apps like PhonePe, Google Pay, PayTM, etc. To carry out the UPI transaction using your HDFC bank account, but it's showing the failed message over and over again. Then it is quite possible that the UPI app you are using is having a server-down issue. Again, in that case, you can't do much, so we'd advise you to wait a little longer and try again after a few hours.
These are a few things you can try, and in most cases, you'd be having the network issue or the server down issue on the bank or third-party UPI app's side. Usually, when the UPI transaction failed issues happen, they automatically resolve within a few hours or so. But in case you are continuously facing the same issue then we'd suggest you reach out to your bank people and ask them for a solution.