Union Bank, also known as UBI, is a public sector bank in India. The bank's headquarters is in Mumbai, and it has a customer base of over 120 million. The bank has worked hard to digitalize the banking network and offer services to customers at par with the private sector in terms of technology. With the onset of UPI, the bank quickly made necessary changes to allow users to transact through UPI. UPI is resilient, and you don't see issues during daily usage. These issues are rare, but do you know what to do when you face these issues? We have compiled a list of common problems and their possible fix.
Union Bank UPI Not Working: Possible Fix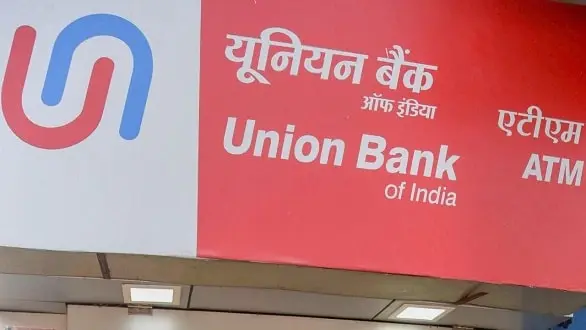 Some time bank servers are down that affects your UPI payment and sometimes there could be other reasons. please check some other expected issues below:
1. Incorrect PIN
The most common issue for a failed payment on UPI is entering the Incorrect PIN. You will get a notification mentioning that the payment failed because of the incorrect PIN. At the same time, you will also get an option to try the transaction again or to Reset the UPI PIN. You must only retry if you are sure what the PIN is. You would need your debit card details to Reset the Pin. Refrain from retrying again and again with the incorrect PIN, as that could block your account. The best thing to do in such a case would be to reset your UPI PIN. Also, remember not to share the UPI PIN or OTPs with anyone.
2. Insufficient Funds or Sub-Limit
Sometimes, the user is trying to make the payment, which may fail due to insufficient funds in an account. You can rule out this issue by checking the Union Bank account balance and ensuring that you have enough funds. You can also check if there is any Sub-Limit associated with UPI payments on your account. In some cases, the bank imposes a sub-limit when you register for UPI. This sub-limit is usually present for 24 hours until registration. The idea behind having the limit is to ensure you are not a victim of phishing or cyber fraud.
3. Incorrect Bank Details of Receiver
Sometimes, the receiver's UPI ID is incorrect, or their bank is not linked to their UPI App. In such a case, you would mostly get an error stating that there is an issue with the receiver's bank. You can ask the receiver to check their banking details. You can also use UPI to transfer money directly to your bank account. To do that, you must ensure that you have entered the correct bank account and IFSC code. Any issue with the code can lead to a failed transaction or the amount being credited to the wrong account.
4. Money Deducted, But Transaction Failed
If the money has been deducted from your account and the transaction is pending, you will need to wait. The status gets cleared within a day. It is sometimes marked as successful, and sometimes, the transaction is marked as failed after the wait time. If the transaction status fails at the initial attempt and the money is deducted, there is nothing to stress about. The funds will usually be refunded to your account in less than two days. You can raise a complaint with the bank if required, but you can avoid that inconvenience and raise the complaint if Union Bank has not refunded the money in 2 days.
5. Reaching Out to Union Bank
Union Bank has a toll-free line that you can reach 24×7. The toll-free number for the bank is 1800 22 22 44, 1800 22 22 43, 1800 208 2244, and 1800 425 1515. You can call any of these numbers. If you are an NRI customer, you can call +91 80618 17110. You can request customer care to find out why the UPI failed. In addition, you can also raise a fraud ticket if you have been a victim of cyber fraud.
Conclusion
If you are getting an error related to the network, you must wait a few hours before transacting again. Sometimes, the network of the sender bank, receiver bank or intermediator bank is down, which may cause transactions to fail. Also, many UPI apps won't allow you to transact if you are using VPN.This was all about the Union Bank UPI and the possible issues you may face. The issues are easy to resolve, and 99% of the time, users can fix the issues themselves.