The whole point of starting a company is to make money. The capacity to accept payments from clients is crucial to any business that hopes to turn a profit. Recent developments in e-commerce technology have made online payment processing essential. And it's easy to see why, given all the perks associated with electronic transactions.
The COVID-19 pandemic has increased the popularity of online payment methods such as debit/credit cards, UPI transactions, & mobile banking all around the world. E-payment services, such as online payment gateways, are becoming increasingly vital for both sellers and buyers as more and more firms integrate them into their portals.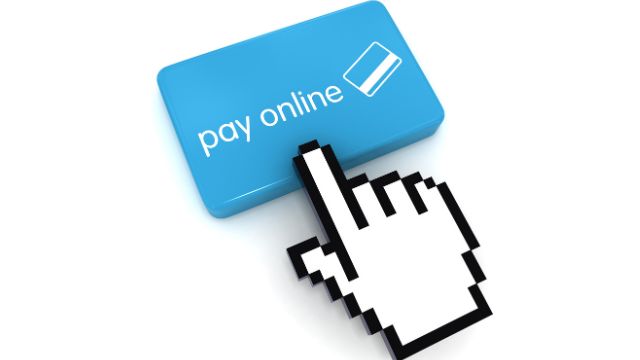 Before understanding advantages and disadvantages of online payment, let's know what online payment is.
The term "online payments" is commonly used to refer to monetary transactions conducted via the World Wide Web. These transactions occur whenever a product or service is purchased or obtained, online or off. A purchase from Amazon, for example, is an example of a one-time online payment, while a Netflix subscription is an example of a recurring online payment. The most often used online payment options include:
BNPL
QR codes or UPI
Online debit or credit cards
Digital wallets like Google Pay or PayPal
Bank transfers
Advantages of Online Payment
1. Speed
Online payments are convenient since they cut down on paperwork for both the vendor and the buyer. Customers save time and effort by not having to wait in line, write checks, or get paper bills. They can get their hands on the funds immediately rather than waiting for the bank to process their checks.
Since they won't have to spend effort on printing and sending out invoices, merchants benefit greatly. The likelihood of payment lateness is reduced further when customers pay online. Due to the short time commitment involved, customers are less likely to put off making a purchase.
2. Convenience
Anytime, anywhere, customers may make purchases and make payments. Getting the right quantity of cash for a purchase is more of a hassle than using a Smartphone's function. No need to worry about carrying large amounts of cash, being robbed, or not having exact change. You only need to keep in mind a single PIN when using online payment methods. It's literally that easy.
3. Available worldwide
The availability of internet payment gateways has allowed enterprises to expand their operations and consumer base beyond national borders. More than 56 percent of internet buyers like to buy from overseas stores, studies show. With the ability to accept payments from customers all around the world, your online store's sales are sure to rise after you add this convenient feature.
4. Easy and quick setup
Online payment gateways may be integrated fast and easily, saving you time and money compared to setting up a full payment process that requires specific hardware and additional staff. However, you can compare and contrast the available possibilities before committing to any one vendor's services.
5. Low transaction costs
In the conventional payment system, sales and money transactions are handled by front-desk personnel or cashiers. However, while making an online purchase, the entire process is handled by a computer. Online payment gateways need little startup capital and reduce transaction expenses for retailers.
6. Payment choices variety
With the help of online payment tools, you can give your consumers a wide range of possibilities for making purchases from you. The likelihood that a customer will complete a purchase with you increases if they are able to tailor their experience to their individual preferences. Also check this online receipt maker.
7. Better customer experience
Customers will have a good impression of your company if they believe they will be able to save time and money by making purchases from you. And as a company, you need to prioritize your customers' satisfaction above all else.
Many customers today would rather use their credit or debit card over carrying cash, so offering online payment alternatives is a wonderful approach to attract them to your business.
Disadvantages of Online Payment
1. Technical issues
Like any other software, online payment systems might have downtime or technical issues. Unfortunately for online buyers, routine tech maintenance isn't always performed at night or as far in advance as would be ideal. Bounce rates are high for many companies, especially when customers have no notice.
2. Password threat
It's likely that the web-based interface can access personal data or account information if you are an authorized user with the site who makes a lot of online payments. Password protection is necessary despite the widespread use of OTPs (one-time passwords) for most financial dealings. It's possible that your privacy could be compromised if you engage with multiple banks.
3. Fraud
Cyber criminals are adapting to the growing trend of individuals making and preferring online payments over more conventional ones. More and more people fall victim to identity theft, phishing scams, and database breaches. To combat these threats and tighten security, firms spend much on payment-security software.
Protect your financial data from hackers by encrypting all transactions that take place on your website. Find a reliable payment processor or gateway to accept online payments for your company.
4. Technological illiteracy
The widespread lack of computer literacy, especially among the elderly, is one of the biggest drawbacks of online payment systems. They don't feel confident making purchases online due to a lack of understanding on how to use technology or devices. Many people avoid using electronic payment systems because they find them too complicated. This is particularly problematic in economies in transition, such as India's.
5. Security concern
Online payment methods are fraught with danger, as we saw in the last section. Important financial data and information can be readily hacked by fraudsters if adequate security measures are not in place. Criminals can go unpunished because there are no methods in place to verify their identities, such as facial recognition or biometrics.
6. Limitation on time and accounts
There are daily transaction limits or daily maximum transfer amounts imposed by several banks. There is usually a deadline by which you must finish an online transaction (such as the receipt and acceptance of an OTP). Some users may find these restrictions to be somewhat inconvenient.
7. False identity
In contrast to in-person transactions, there is no way to verify that the person making an online payment actually is who they say they are. The anonymity of online payments is guaranteed by the lack of identification requirements such as pictures or signatures. Many cases of forgery & identity theft may result from this.
8. Service charges
When using online payment gateways, some businesses may charge consumers setup fees as well as processing costs. This can be frustrating for both the retailers and the customers because it often leads to more money being spent.
9. Disputed transactions
If someone is making unauthorized purchases using your business's electronic funds, you should report this to the bank, processor of online payment or credit card provider as soon as possible. However, if you don't have enough details about the individual who made the purchase, you may have trouble getting the claim and getting your money back.
10. Debit/credit or ATM loss
Credit cards, debit cards, and ATM/debit cards dominate online payment methods. Therefore, your associated online payment account will also be at risk if you lose any of them. You may, of course, call the bank and have your cards blocked, but there's a risk that your account will be used fraudulently multiple times in the interim.
Conclusion
The evolution of online shopping is being influenced by digital payment methods. Customers and company owners alike now anticipate the availability of online payment methods.
Although there are many clear benefits to making payments online, there are also certain drawbacks to be mindful of. After all, every helpful innovation in today's digital environment has some degree of associated danger. Most of these drawbacks are manageable with cautious planning and execution.