If you live in India, and you say to someone that you haven't heard of the Patanjali brand, then without a doubt, no one would ever believe you. That's because Patanjali is a super popular Ayurvedic products brand all across the country. And how great it would be to hop onto the success ride of a successful brand like Patanjali? Well, that's possible because of the various franchise models offered by Patanjali in India to encourage entrepreneurial minds to promote Ayurvedic products in India. And that is where our today's post comes into play because here we will be going over what the Patanjali franchise cost in India, what are the space requirements for different franchise types, and how you can actually reach out to Patanjali for franchise queries. So, yeah that's going to be a lot of fun.
Cost of Patanjali Franchise in India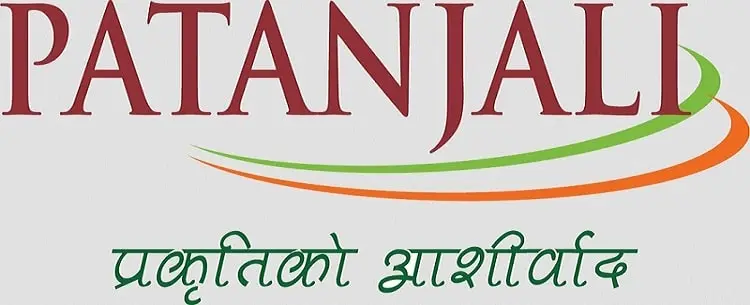 To start off, remember that the cost of setting up a Patanjali franchise is not fixed, rather it shifts depending on the type of franchise you have your sights on. Let's peel back the layers and see what's on offer.
Gramodhyog Nyas: First up, we have the Gramodhyog Nyas. An initiative aiming to bridge the rural-urban divide, this model requires an investment amount that ranges from a modest 50,000 to 1 lakh rupees. You're probably asking, is that it? Well, there's a security deposit of 21,000 rupees, but don't worry, it's not as hefty as it sounds. Plus, it's a minor entry barrier for an opportunity to bring health and wellness to India's heartland.
Patanjali Mega Store: For the Mega Store, you're looking at an initial investment of a staggering 1 crore rupees. Additionally, you'll need a refundable security deposit of 5 lakh rupees to sweeten the deal. But remember, with great investment comes great returns, especially when you're dealing with a brand that has a massive customer base.
Patanjali Chikitsalaya & Arogya Kendra: These are not your regular franchises; they're health and wellness centers that make Ayurveda accessible to the masses. They require an investment ranging from 10 lakh to 12 lakh rupees. It's a more accessible option than the Mega Store but with the same promise of contributing to the health and wellness of your community.
However, you must bear in mind that the costs we've discussed are just the starting line. You may have to open up your wallet for additional costs that pop up along the journey. This could include expenditures for stocking up your franchise with the latest Patanjali products, paying your staff their well-earned salaries, and other operational expenses to keep your franchise running smoothly.
Space Requirement for Patanjali Franchise in India
The area you're going to need for a Patanjali franchise varies with the type of franchise you've got your sights set on.
Gramodhyog Nyas: Are you intrigued about the space needed for this one? Well, you're in luck! Your space needs to be cozy, yet ample, ranging somewhere between 150 square feet to a roomy 500 150 square feet.
Patanjali Mega Store: Next in line, we have the Patanjali Mega Store. Now, if you're thinking about this one, be ready to think big, as in 2000 square feet big! That's right, it's all about going grand in the world of the Patanjali Mega Store.
Patanjali Chikitsalaya & Arogya Kendra: Well, there are no specific requirements for such Kendras, however, don't be fooled; there are location restrictions you must consider. And remember, location is always key!
How to Apply for the Patanjali Franchise?
First things first, you've got to start with an online application. Head over to Patanjali's official website, where you'll find an online application form just waiting for your attention. It's essential to fill in each detail meticulously because, as they say, "the devil is in the details."
On the other hand, if you fancy good old-fashioned paper and pen, there's a way out for you too. You can write up an application and ship it off directly to their official office address.
In case you're more of a talker and less of a writer, here's another route to take: give Patanjali's office a call. Yes, you heard that right! A simple phone call can kickstart the whole application process. But make sure you have your facts right before dialing up.
To get your application over the finish line, you need to arm yourself with some essential documents. A copy of your PAN card, address proof, and bank details top the list. Keep in mind, though, the specifics may shift a bit depending on the type of franchise you're eyeing.
Final Take
Now you are all set! If you meet the space and cash flow requirements, then the only remaining thing is to just apply for the Patanjali franchise by visiting their official website.
Note: The cost is mentioned here might be vary due to some changes in policies or recent business updates. So, please confirm from the official website before applying.