Pizza Hut has been around since 1958, but it was in the year 1996 that this globally renowned food chain made its debut in the Indian market. The first restaurant from Pizza Hut was set up in Bangalore, and since then they are continuously expanding on the vibrant lands of India. As of now, Pizza Hut has more than 400 restaurants in the country, and this number is increasing year after year. The reason behind that is the franchise opportunities offered by Pizza  Hut to the entrepreneurial minds of India. And if you are someone interested in getting a Pizza Hut green card to sell delicious Pizza under their brand name, then this franchise opportunity is just for you. For just that reason, today we will be going on a little detour where we will let you know about the Pizza Hut franchise cost, space requirement, and the step-by-step process to apply for their franchise in India. So let's get down to it then.
Cost of Pizza Hut Franchise in India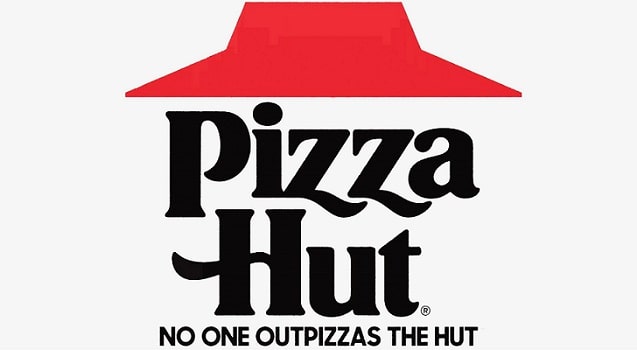 Let's first figure out what it takes to bring that delicious, cheese-filled slice into your very own franchise. Here's your comprehensive guide to the investment required to kick-start a Pizza Hut franchise in the vibrant land of India. Pizza Hut, keeping it diverse and dynamic, offers three types of franchises. The choice of your franchise model predominantly influences the initial investment you'll be dealing with. So, let's pull back the curtain on these exciting models.
1. Delivery or Carryout Restaurant
This franchise model is perfect if you're looking to fill the gap in quality carryout services in your locality. An investment of a modest 15 lakh rupees is what you're looking at for this venture.
2. Delivery-based Restaurant
Stepping up the game is our second model. With an investment of roughly 20 lakh rupees, you not only offer carryout services but also provide dine-in and delivery options.
3. Restaurant Model
If you're considering the full dine-in experience with the option for carryout, the Restaurant Model is your match. An investment of about 30 lakh rupees is the ticket to join this journey. Here, you're offering customers the complete Pizza Hut experience.
The initial investment covers various aspects, including the franchise fee, equipment, opening inventory, building and site improvements, and the computer system. In addition to the initial investment, franchisees are also required to pay regular ongoing costs. These include an advertising fee of 4.75% of net sales and a royalty fee of 6% of the franchise's monthly total sales.
Space Requirement for Pizza Hut in India
Pizza Hut franchise's space requirements aren't as intimidating as they might seem. We felt the need to clear that up because we're dealing with this globally recognized brand and it's easy to imagine that the requirements could be out of reach. Now let's examine closely what you really need. Think about a space that stretches between 1,000 to 1,500 square feet. That's your perfect Pizza Hut franchise outlet size. It's designed to offer that classic dine-in experience Pizza Hut is known for.
Oh, and the location of your outlet is as critical as the pizza you serve! Top choices are residential areas, hangout spots like theaters and malls, travel hubs like airports, business centers, academic institutions like colleges, and let's not forget stadiums and commercial spaces.
How to Apply for a Pizza Hut Franchise?
First of all, fill up the application form available on the official Pizza Hut website.
Then brace yourself for a series of interviews and background checks. This phase typically lasts anywhere between 10 to 12 weeks.
Once you've cleared the interviews, it's time to locate and obtain opportunity checks. This step might take you about 3 to 9 months.
The moment your trade area gets a green light, you execute your development agreement. You now have one year to kickstart your operations.
Next is your training time! You, along with your key operator, need to complete the Pizza Hut operations training program.
Bear in mind, the approval process timeline can differ. It's usually several months from when you apply to when you're able to open your franchise.
Final Take
All in all, taking on a Pizza Hut franchise is an incredible opportunity packed with a lot of exciting challenges. It's not all smooth sailing, but remember, the rewards can be exceptional. And a word of advice, understanding how to communicate effectively with Pizza Hut officials can help you navigate the process smoothly.
Please Note: Cost might be vary time to time, so please contact the official website.