Indians love pizza, which is evident with the success of pizza chains like Domino's. Domino's was also the first pizza chain to enter India. Here, all the Domino's outlets are operated under Jubilant Foodworks. They got into a contract with Domino's Pizza in March 1995, and the first outlet was operational in 1996. As of today, owing to the popularity of Domino's, the chain has approximately 1500 stores in the country, and we have surpassed the UK in the market share for Domino's. India is presently at number 2, right behind the USA.
With the greater focus on urbanization, the demand and popularity of Domino's are expected to increase in the upcoming years. Hence, Domino's will become a popular option for people who wish to buy a franchise of food outlet. It is a lucrative business with great returns. You are on the right page if you are also interested in opening a Domino's Franchise. We have shared all the details here.
Cost of Domino's Franchise in India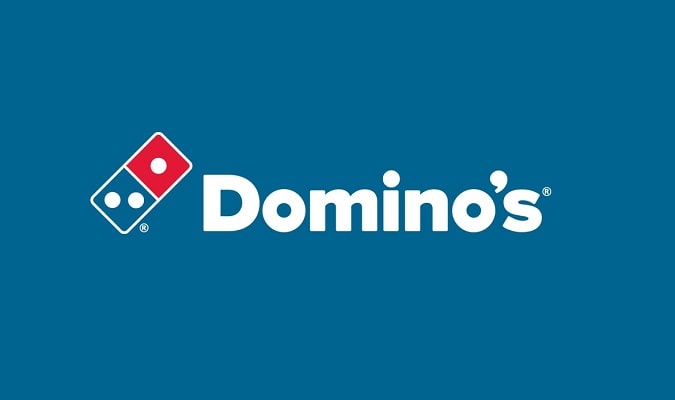 The cost of Domino's franchise depends on the type of outlet you are opening. Below are more details about the cost of Domino's.
Traditional Store – These stores are situated in places like shopping malls, commercial complexes and other big spaces. Traditional stores can sell pizza through delivery services, dine-in and delivery services. Generally, the traditional store Domino's franchise costs around Rs 50 lakh.
Non-Traditional Stores – These stores are located in non-traditional buildings. For example, it would be located in an airport, the middle of a toll-way or a stadium. These stores may have differential pricing because of the higher fixed cost. Some of these non-traditional stores may have a dine-in facility and don't offer delivery. Generally, a non-traditional store Domino's franchise costs around Rs 30 lakh.
Transitional Stores – These stores are slightly different as they may have modified menus according to the taste and location of the store.
The cost of the franchise may vary largely, and hence you would need to have a business plan and liquid cash to cover the cost for the first few months. Here is an estimated breakdown of Domino's franchisee setup cost.
Franchise Fee – Rs 10 Lakh + 18% GST (May Vary)
Equipment Expense – Rs 20 Lakh
Interiors and Furniture – Rs 20 Lakh (May Vary)
Training, License, Marketing and Maintenance – Rs 10 Lakh
Total – >Rs 60 Lakh

Space Requirement for Domino's Franchise in India
The cost-shared above doesn't include the cost of the space. You may have owned space, and in such cases, you would not have to bear the cost of rentals. If you are using a rental space, you will also have to bear the cost of rent. Below is the space required for the store
Dine-in Store – The space requirement is between 800 sq ft to 200 sq ft. This should be enough to offer a comfortable dine-in experience to the customer. This applies to traditional and non-traditional stores if they offer a dine-in service.
Delivery & Takeaway Store – If you plan to open a delivery or a takeaway store, the space requirements are less. These stores have no or limited seating capacity. The total space requirement is between 400 sq ft and 1000 sq ft.
Express Outlet – These stores are designed in high-traffic areas like airports and railway stations. They don't offer dine-in service, and they only offer a typical takeaway service. Such outlets can be opened in 200 sq ft to 400 sq ft of space.
 How to Apply for Domino's Franchise?
Here are the steps to apply for Domino's Franchise –
Research & Analysis – In the first step, we recommend you do market research and decide where to open a franchise. You must also review your qualification, financials and eligibility criteria.
Franchise Application – In the next step, contact Domino's and express your interest in the franchise. You would also need to fill out the application form and attach the required documents to the application. Jubilant will then evaluate your application, and if you pass their criteria, you will be called for an interview. It will be a telephone interview. You can jump to the next step after the interview.
Franchise Agreement – After you clear the interview, you will be called to review the agreement and pay the franchise fee and initial investment. All these details will be specified in the agreement.
Setup and Training – Domino's will help you open the outlet and train the staff. They will guide them and hand over the operations to you. They will also take care of the license and legal requirements during this step.
Launch – After all this, your outlet will be launched, and you will be in business. You will just be required to maintain the outlet as per the guidelines, and at the same time, you will have to clear their audits which are arranged from time to time. Domino's will continue to support you during operations.
Final Take
The earning potential through Domino's franchise is close to Rs 2 Lakh to Rs 3 Lakh every month. This applies if you offer guaranteed delivery services and dine-in space. Many people in India also prefer having a birthday party or a small get-together at Domino's outlet. You can connect with Domino's to know more about their franchise cost and other offerings.
Please Note: Cost might be vary time to time, so please contact the official website.