The craze for Pizzas in India is going strong, especially among the youngsters. That is the reason why so many pizza chains are eager to make their appearance in the Indian market. And if you are someone who wants to start their own pizza shop or chain from scratch, then you'd definitely face tough competition in this niche. That is only because there are already many popular and top-tier brands that have established themselves well in this niche of the country.
We are talking about big names like Domino's, Pizza Hut, and Papa John's. But there is another route for you into this niche, and that is by owning a pizza franchise of already successful brands in the country. And if you are already thinking about that, then worry not because we are here to make things super easy for you. Here we will be taking a look at the top 10 best pizza franchises in India for 2023 that are making quite a wave in the country. So without any further ado, let's get down to it.
List of Top Pizza Franchises in India
1. Domino's Pizza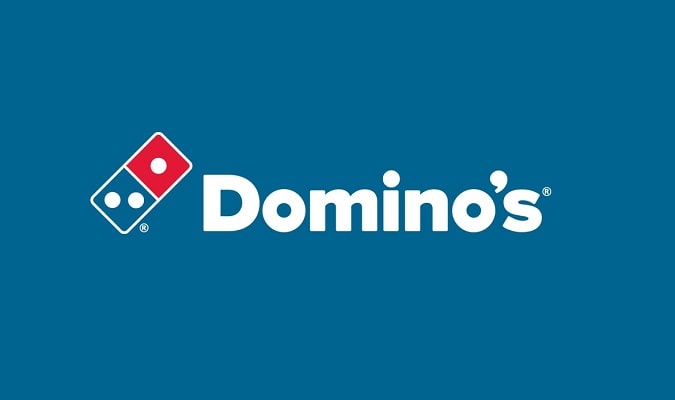 First on the spot is the pizza franchise that has been super successful in the country for many years now. Of course, we are talking about Domino's Pizza. They made their first appearance in the country in the mid-1980s, and ever since they have grown significantly. And we don't need to explain why exactly Domino's Pizza became a hit in the country, everyone already knows that. It is actually because of their super affordable pizza with incredibly delicious tastes. If you are someone who is craving to be a part of Domino's success in India, then you can own their franchise which will cost you anywhere between 30 to 50 lakhs rupees up front. Keep in mind that 50 lakh rupees of initial investment is actually for the traditional outlet, and non-traditional outlet may cost a little less.
2. Pizza Hut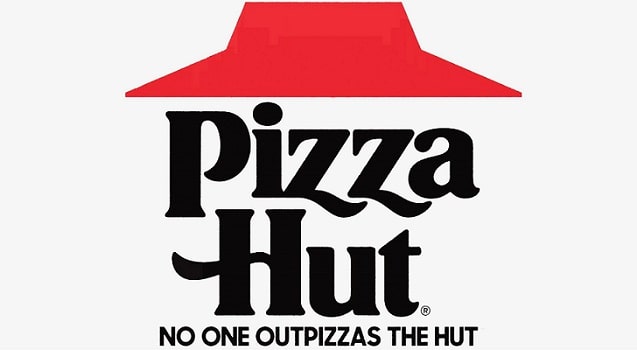 The story of Pizza Hut is really inspiring. Back in 1958, two brothers in the United States borrowed around $600 from their mother and started a pizza outlet from scratch, and they grew over the years, quite significantly. They grew their brand to the level where it is actually a multinational pizza outlet chain, and they have also made their appearance in the Indian market as well. If you want to apply for a Pizza Hut franchise in India, you must have at least 60 lakhs to 3 crore rupees of initial investment along with a decent space to establish the franchise in your area. Since they have different franchise models, that's why it is essential for you to dig a little deeper and find out more about each model and which one fits perfectly to your budget and needs.
3. U.S. Pizza
Compared to other fast food chains in the world, U.S. Pizza is actually a newer one and it has been growing slowly and steadily on the international level. The secret behind the rise of the global level is simply because of their reputation of serving the tastiest pizzas, which most customers like. Since U.S. pizza is not a very common pizza franchise in India, that's why you'd have the advantage of serving something new to the Indian customer base with this particular food chain brand/company. For the investment details, you can directly contact the U.S. Pizza people using their official website.
4. Papa John's
It wasn't until the year 2000s when Papa John's made its first appearance in the Indian market. But when it did, it completely took the Indian market by storm, literally everybody was talking about their phenomenal menu, especially the pizzas. The thing that made Papa John's a hit in the country is their promise to use the best possible ingredients in their final products, which attracted so many customers. When you go for a Papa John's franchise in India, you'll require a substantial initial investment upfront but in return, you'll get proper help in the form of training, marketing material, templates, operation manuals, and recruitment services. So, in our opinion, it is worth looking into the Papa John's Pizza franchise if you are specifically interested in owning a fast food or pizza franchise in India.
5. Laziz Pizza
Among all the other pizza chains on our list today, Laziz Pizza is for sure one of the newest ones in the country. And you'll be surprised to know that it is actually an Indian pizza chain founded in the year 2013. As of now, there are more than 150 outlets successfully running in both India and Nepal. They have also made efforts to take their brand to countries like Malaysia, Singapore, Sri Lanka, and Bangladesh. So, if you are interested in owning a Laziz Pizza franchise in India, then we'd like to tell you that it'll only cost around 7 to 10 lakh rupees. And yeah, the franchise fee is also included in that initial investment figure as well.
6. Smokin Joe's
At first, it may appear to you that Smokin' Joe's is actually an American brand, but that's not the case here. In reality, Smokin' Joe's is actually an India-based brand that started out back in 1993. As of now, they have dozens of outlets across the country that are pleasing the pizza lovers with their phenomenal taste and affordable pricing. Another great thing about this pizza chain is that they offer a broad range of pizzas with different toppings and ingredients, so if you are a pizza lover, it is practically heaven on earth for you. And if you want to own a Smokin' Joe's franchise in India, then it'll cost you anywhere between 12 to 22 lakh rupees where the franchise fee and infrastructure cost are also included.
7. GoPizza
GoPIzza is actually a South Korean pizza chain that has finally made it to the Indian market, and it wasn't until 2019 that this brand made its first appearance in the country. As of now, they only have around 25 outlets in India, but they are definitely gaining a lot of popularity among the Indian customer base. According to the founders of this pizza chain, they are planning on opening more than 100 outlets by the end of 2024. So yeah, if you want to become a part of GoPizza's success then you can surely invest in their franchise options. There is certainly a lot of potential in that.
8. Go69 Pizza
On the next spot, we have another Indian fast-food chain that started out back in 2014. And the best thing about this particular brand is that they don't just focus on selling the best quality and affordable pizzas to the customers, they also have a lot of variety in their menu. You'll find various options like noodles, smoothies, french fries, sandwiches, pasta, burgers, fried chicken, and whatnot on their menu. Another great thing about this pizza chain is that in order to own their franchise, you don't need to invest a fortune upfront. It'll only cost you anywhere between 3 to 7 lakh rupees to own a Go69 Pizza outlet in India.
9. Pizza corner
Next, we have a pizza chain that has been around since 1996. Throughout the years they have spread to many countries around the globe, including India. We are talking about Pizza Corner here. If you visit any big city in India, you are likely to find a Pizza Corner outlet sitting in a heavy footfall area. Of course, the popularity of Pizza Corner isn't like the top Pizza franchises on our list today, but they are certainly one of the most successful Pizza chains in the country. And if you are looking forward to owning their franchise, then you are looking at anywhere between 20 to 30 lakh rupees of initial investment depending upon the size of the outlet.
10. Little Caesars Pizza
Lastly, let's talk about Little Caesars Pizza, another fast food chain that is gaining a lot of popularity among the young crowd of India recently. The thing that makes this particular Pizza brand successful in India is that they serve the American-style pizzas in India at an affordable price point. Along with that, they are also popular because of their pre-made meals with little to no wait time. And if that intrigues you, and you are thinking of owning one Little Caesars Pizza outlet then it'll cost anywhere between 50 lakh to 1.5 crore rupees
Conclusion
Alright, there you have it. Now you know which pizza opportunities are the perfect ones for you. However, you shouldn't just apply for every pizza franchise and see which one approves your application. Instead, you should do some of your own research about the initial investment, space requirement, and things like that before you fill out that application form.