The fitness industry is increasing in India with more people understanding the need for fitness and health. Over the last decade, fitness chains, gyms, and physical workout stations have increased multifold in all the Tier, Tier 2, and even Tier 3 cities. This is down to improving health and fitness knowledge for the large masses and the massive youth population who are looking for workouts to help keep their health up.
This sudden increase in the need for gyms and fitness centers has allowed various gym chains to flourish by opening up new branches and centers across the nation. This has also become a lucrative field for entrepreneurs looking to build their business journey. If you're one of those looking to build your business acumen by starting a successful franchise of gyms and fitness centers, then this one's perfect for you. We've covered the top 10 best gym and fitness center franchises in India down below. Read along.
List of Top Gym Franchises in India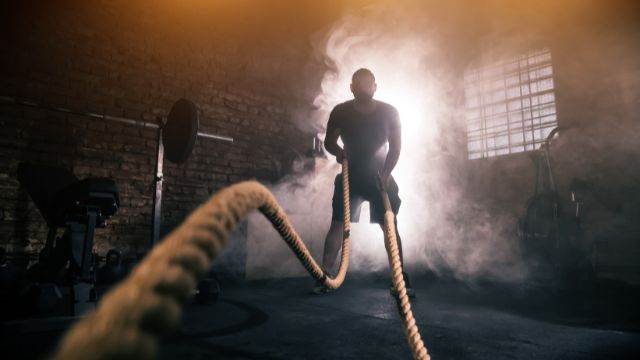 1. Core Fitness Station
Core Fitness Station is a chain of gyms and fitness centers founded in 2015 and has been running on a franchise model for the last half-decade. The brand has made its name with a top-tier fitness and gym center where all the required machinery and proper training are provided. It has more than 20+ franchises running around at present. The chain started in Hyderabad and was the first of its kind to present complete holistic fitness solutions with an overall spacious area, lots of machinery, ample training centers, and top-tiered trainers and certified nutritionists helping guide people into making good health decisions. They also offer health kitchens, accessories, and supplement purchases under one center. The fitness chain is growing and being a part of it can help you in starting your business journey. It has a royalty fee of 7%.
2. Cyclebar
One of the oldest gym chains and training centers in India, Cyclebar is a name that every fitness enthusiast knows about. It was founded in the year 2000 and has been working on a franchise model since the same year. It already has a presence in the major cities in India and has more than 50+ franchise centers partnering with them. It is one of the premium indoor cycling-based studios in the world and has partnerships and franchises all around. Cyclebar has a turnkey-based franchise model where they allow the interested party every bit of business information and guidance to set up the right franchise. They have an initial cost of investment of Rs 1 crore and a royalty fee of 7%.
3. UFC Gym
One of the fastest growing gym chains across the world, UFC gyms are on the rise and one of the favorites of every fitness freak. It started in 2009 and has been offering franchises since 2013. The brand already has an expansive chain of franchises with more than 500+ partners already associated with them. As known, UFC gyms are a premium fitness chain that offers MMA, gyms, fitness, and other modes of training for people. It caters to the needs of people looking to participate and learn about the MMA levels of fitness and ability. This brand takes on this mandate and helps people build health and fitness. You can find all the solutions related to fitness in UFC gyms and can go on to train on multiple levels of strength and conditioning. It also has expert trainers who guide the person on the best possible health building. The initial cost of getting a franchise of UFC gym is Rs 2 crores and has a royalty fee of 7%.
4. Plus Fitness 24/7
Another major fitness chain and franchise across India and the globe, Plus Fitness is a name that you must have heard already. They are a widespread fitness franchise with more than 500+ partner centers across the globe. It was founded in 1996 and has been working on a franchise model from 2009 onwards. Plus Fitness was started in Australia and is known as one of the fastest-growing fitness centers across the globe. They have their national office located in Ahmedabad with the headquarters set in Sydney. The franchise caters to providing the best fitness solutions in the form of spacious training centers, ample machinery, top-level trainers, and nutrition and fitness guidance from certified trainers. It has an initial cost of Rs 1 crore set as an investment to start the franchise.
5. Energie Fitness
Fifth we have Energie Fitness another top-tiered premier fitness chain and gym across the globe with major franchise partnerships all over. They have ventured into India and have already set up many franchises in major cities. They were founded in 2003 and have been known for their best fitness centers and training approach. Energie started its franchise route in 2018 and already has more than 200+ partners across the globe. It provides a full set of business knowledge and guidance to entrepreneurs looking to set up their franchises. It has a proper detailed revenue-building model and offers top-of-the-range facilities in terms of training and coaching. It has an initial franchise cost or investment of Rs 2 crores and takes a royalty of 8%.
6. Vivafit
Next up we have the Vivafit as another entry into our top gym franchise list. It is a famous fitness chain that was founded in 2015 and started its franchise operations in the same year. They have over 10+ franchises currently operating in India and are known for detailed business guidance and help to its franchise owners. The fitness chain is famous for catering to women-centric health and diet plans and has helped build women's empowerment via various first-hand training and health-building plans. They also offer complete holistic health improvement plans with fitness, diets, and lifestyle plans. It has already begun its expansion plan and is looking to add more franchise partners in the next couple of years. You'll only need Rs 20 lakhs as an initial investment to start with Vivafit alongside a royalty fee of 5%.
7. Body Building India
A premier fitness chain focusing on providing top-notch bodybuilding and fitness plans, Body Building India is a name you should certainly note. It is one of the fastest-growing chains around and has more than 50+ partners with them. It started in 2015 and catered to franchise routes from 2016 onwards. The investment requires an outlay of Rs 10 lakhs for which the brand will provide complete business acumen, guidance, and overview to succeed. It has exclusive fitness programs and regimes catering to various age groups of people and allows you to build a complete fitness center with top-notch training, guidance, fitness regimes, nutrition, and diet-based approaches.
8. Fitnessone
Eighth, we have Fitnessone, another of the famed fitness and gym chains that has been serving customers since 2004. They expanded their network with a franchise model from 2007 onwards and have seen more than 40+ partners already associated with them. It requires an investment of Rs 49 lakhs to partner with them and a recurring royalty fee of 6%. It has a specialized program that expands to various product and service areas catering to all types of personnel and age groups. It also focuses on building a health-based personal training program and a wide array of nutrition and diet bases for better health.
9. Ozone
Traditionally a top-ranked gym with various multi-specialty offerings and ISO certification, Ozone has now catered to going big with the recent franchise programs. It was started back in 2002 and has been offering franchise partnerships from 2015 onwards. As we aforementioned, it is a multi-specialty kind and has all fitness programs like gym, spa, aerobics, and yoga under one roof. It provides health training, and wellness programs alongside various fitness and salon programs under one single roof and outlet. This has helped many users find all services in one area and boosted Ozone's presence all around.
10. Tone Fitness
Tone Fitness was founded in 2005 and has now into a franchise-run business since 2016. It has expanded its fitness regime and plans via various outlets across India with a major focus on Andhra Pradesh and Telangana. The chain is looking to expand Pan-India and is a great name to build your business on. It has an initial cost of Rs 50 lakhs for the license and partnership. The brand is known to provide wholehearted health plans and guidance to people.
Final Words
Gym franchises are a growing business with more people pushing for health and lifestyle changes. This has made it a lucrative business opportunity and it's the right time for an entrepreneur to venture into this. There are various top gym franchises as we aforementioned in this list that you can partner with and build your business.