Lately, people are becoming more and more inclined towards health, fitness, and sports. And you may have noticed that, right? Well, if you have an entrepreneurial mind then you must be thinking like "Yeah, there is still a lot of money to be made in this niche or segment of the market." Correct? But the thing is, when it comes to health, fitness, and sports equipment or accessories, people like to trust the most popular and top-tier brands.
So the question remains: What can you offer that the other top-tier brands aren't offering within this niche? That's why many experts say that you should go with the franchise option rather than starting your own sports shop from scratch. That way, you won't need to worry about your stuff being sold, and apart from that, you'll also be making impressive profits. That's the reason why we are here with the list of the top 10 best sports shop franchises in India for 2023. If you are here just for that then let's get down to it then, shall we?
List of Top Sports Franchises in India
1. Adidas Franchise or Dealership
Okay, first up is Adidas, hailing from Germany. This brand is, like, the LeBron James of sports gear, big, iconic, and everyone's talking about it. They've been in the game for 80+ years! In India, it's also pretty huge, especially for sporty stuff. People in India are starting to care more about brands, and Adidas is cashing in on that vibe. Wanna open an Adidas shop? You'll need between 25 to 50 lakhs rupees, that's for the franchise fee, store setup, and all that stuff. You could be looking at a 15% return on investment in just about a year. Pretty sweet, right? The best part is that Adidas is already a superstar, so you don't have to go bananas on advertising. It sells itself. So, if you're thinking of running a sports store, Adidas is a solid pick for 2023.
2. Nike Sports Shop Franchise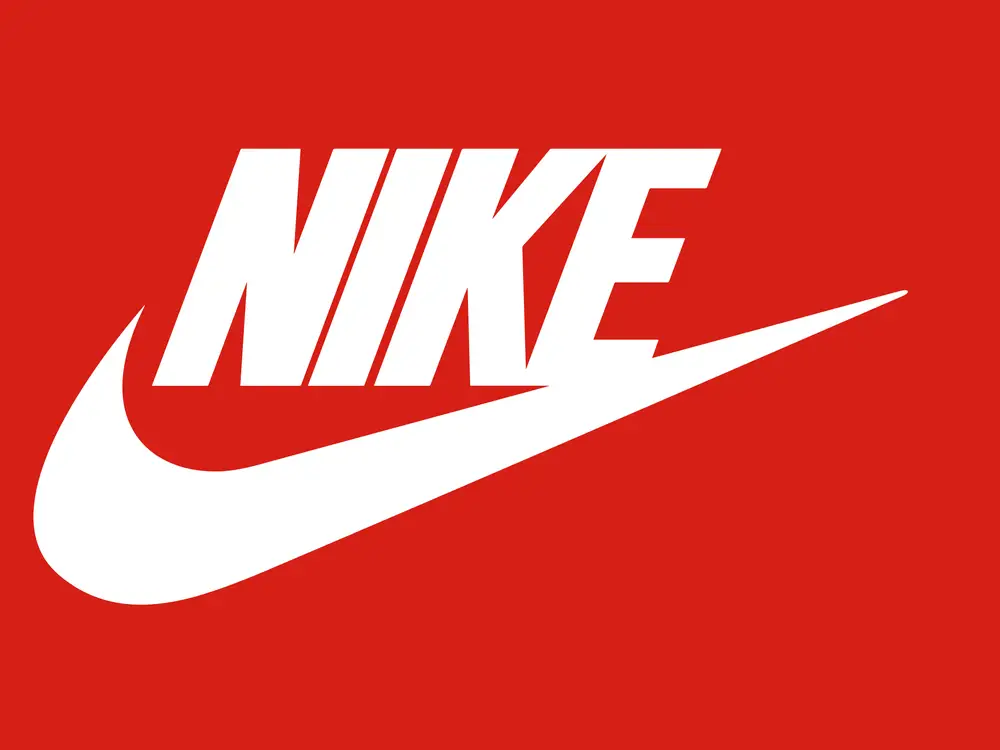 Next in line is Nike. This big-shot American brand is the go-to place for everything sporty. Established in the year 1964 as "Blue Ribbon Sports," it became the Nike we know in 1971. So yeah, are you interested in a Nike franchise in India? Get ready to invest anywhere from 50 lakhs to 2 crores INR. This includes a franchise fee that could be between 5 to 25 lakhs. You'll also be sharing about 3% to 8% of your sales with Nike as a royalty fee. But hey, you get a ton of marketing support from the company. Nike's stuff practically flies off the shelves, so it's a pretty solid business move. If you're looking for a sports shop with a kick (pun intended), Nike is one of the best options for 2023.
3. Reebok India Franchise
Reebok is a British brand that's super popular for its sporty swag. It came to India in 2008 and has been a big deal since then. Want to be a part of the Reebok family? You're looking at an investment between 50 lakhs and 1 crore rupees. And your store should be at least 1000 square feet, ideally on a busy street. Reebok's also got your back with a bunch of training on how to run the store, from marketing to hiring. It's pretty much an A to Z guide for your business journey.
4. Puma Franchise
So, you've heard of Puma, right? Of course, you have! It's this massive sportswear brand from Germany, started by a guy named Rudolf Dassler way back in 1948. Fast-forward to now, and it's the third biggest player in the sportswear game globally. They've been killing it in India since 2006, making them the top players in sportswear here. They got shoes, clothes, and all sorts of cool stuff. We're talking about more than 1,000 exclusive shops and 10,000 other stores worldwide where you can find their gear. Thinking about getting in on this? Good news, Puma's been growing like crazy, with a 12.3% growth rate from 2015 to 2021. To start a Puma store in India, you'll need between 50 lakhs and 1 crore rupees.
5. Prime Fitness
Alright, if you're all about that gym life, Prime Fitness could be just your thing. They're big in India and their motto is basically, "Quality stuff, affordable prices." Treadmills, bikes, dumbbells, you name it, they've got it. Now, here's the thing, you can start a Prime Fitness shop with just 2 to 5 lakh rupees! That's a steal, considering how big the fitness craze is right now. Prime Fitness is a fave among gym rats because they get quality without emptying their wallets. So if you wanna give people a deal they can't resist, Prime Fitness is the way to go.
6. GoalSquad
Then there is GoalSquad. These folks are based in Mumbai and they're all about sports merch that's 100% legit. We're talking official goods from European and Indian football clubs, plus some basketball stuff too. Want in? You can get started with just 10 to 20 lakh rupees. Not bad, right? Especially because you're offering something unique, official, and authentic gear. Sports fans dig that big time. So, if you wanna be your own boss and get into the sports business, GoalSquad makes it pretty easy and tempting.
7. Playmart
Okay, next is Playmart which is India's special online hangout for Sports & Fitness stuff. The people behind this brand are super passionate about getting India to break a sweat and stay healthy. They've got everything from tennis rackets to yoga mats, all under one digital roof. They're looking for peeps to open up franchises, and it's not even gonna break the bank. We're talking about an investment of around 20 to 30 lakhs. Now, full disclosure, they're kinda new to the whole franchise game, with fewer than 10 physical stores right now. But you know, everyone's gotta start somewhere, right? So even if their brick-and-mortar scene is still warming up, they've got the internet on their side, big time.
8. Skechers South Asia Pvt Ltd
This American brand is killing it in India with its super comfy and stylish shoes. They stepped into India in 2012 and they're all about getting big, especially in smaller cities. Skechers isn't just about looks, they're riding the athleisure wave and want to be the kicks of choice for gym-goers and fashionistas alike. And post-pandemic? Man, they're going all-in on the health and fitness craze. Investment-wise, you're gonna need between 45 to 50+ lakhs for their franchise. They're also pretty chill about whether you own or rent the store space, just make sure it's between 1000-1400 sq. ft. So if you wanna sell shoes that people can live, work, and work out in then a Skechers shop/store could be your next big thing.
9. Bill N Snook
If you're in India and have a thing for starting your own business, you've got to check out Bill N Snook. This brand is a goldmine for anyone wanting to dive into the leisure sports and games world in 2023. They kicked things off in 2012 in super-beautiful Kerala and have been ruling the game with their top-notch pool, billiard, and snooker tables ever since. This brand is all about quality and being straight-up awesome. They want you to not just play games, but to really feel good doing it. In a world where everyone's chasing six-packs and cardio, Bill N Snook's tables are like a chill zone, or as they say, a "meditation ground." Now, about starting your own franchise, it's a pretty sweet deal. You only need 2 to 5 lakh rupees to jump in.
10. De Sports Mall Equipments Private Limited
Opened in 2016, this brand is all about "Why settle for one brand when you can have them all?" From gear to gadgets, they've got everything, and it's all top-notch stuff. They've raised the bar on what shopping for sports gear can feel like. You're not just picking stuff off shelves. Nah, you're actually comparing brands and feeling like a VIP with their stellar customer service. Think you wanna be part of this game? You'll need 30 to 50 lakh rupees, plus a 4 lakh rupee franchise fee. There's a 3% royalty cut, but hey, they give you the whole playbook: territory rights, performance guarantees, the works.
Conclusion
All in all, owning a sports shop franchise seems like a pretty good idea, but you must be careful with which brand or company you go with. Now's finally the time when you roll up your sleeves and get down to the nitty-gritty of each franchise opportunity from this list, and find out more details about the investment, space requirements, terms and conditions, and stuff like that.