Burgers are one the major selling fast food items across the globe. Such has been the craze for burgers that people all over the world enjoy and devour it. The dish has spread to all major countries and you can easily find the global chains and local burger chains in your area. Even the types of burgers have been ever-expanding and adapting to the local taste buds and palette to ensure that the people love the food.
This in turn coupled with the ease of eating, has made burgers a go-to food for people. With such a rising youth population, India has a large customer base to cater to. They have the right efficient market and options to build a successful business venture. That has enabled a lot of burger franchises to open in the last decade and the numbers are going to increase further. We here take a look at the top burger chains and franchises in India and discuss the available business opportunities for the expansion of your entrepreneurial journey with them. Read along.
List of Top Burger Franchises in India
1. Fatburger
The first name in our list is Fatburger, a classic burger chain in operation since 1952. The franchise is a known name in the burger industry and has a presence all over the globe. It started its franchise model in 1990 and already has more than 200+ franchise partners operating under it. The chain focuses on building tasteful and vibrant burgers with various patty options and add-ons. It has a flexible menu, where the user can add or edit the items as per their preference to make the suitable burger as per their taste and palette. It also offers tons of classic options to go with if you're one of those classic burger lovers. They charge a royalty of 6% from the franchise partner if you want to partner with them alongside a substantial initial investment.
2. Burger Point
A recent entry into the burger franchise but one that can take the entire market by storm, Burger Point is one of the top-ranked burger chains around. It was started in 2010 and has been offering franchise partnerships from 2013 onwards. It already has more than 100+ franchises with them and is looking for further expansion. Burger Point is known for its chain of items offering burgers, wraps, drinks, and fries. They are known to be an expert in making fresh burgers and people love them for it. Burger Point already works on the process of no additives and fillers to provide the most perfect burger. This is a reason why it is much loved by all the youth. The franchise opportunity with Burger Point presents an option to build a fantastic entrepreneur career ahead.
3. Mooyah Burger
Next up, we have the Mooyah Burger, another of the famed burger chains around focussing on providing top-of-the-line tasty burgers and other food items to the users. It was founded in 2007 and has been operating under a franchise model right from the very beginning. It has more than 100+ franchises partnering with them to serve the top quality burger options to customers. It specializes in different kinds of burgers like veggie burgers, turkey burgers, hamburgers, fries, and different shakes. This makes them a great quick snack and food option for people wanting to enjoy a good burger and fries and drinks to accompany their items. They have a royalty fee of 6% for franchises.
4. Burger King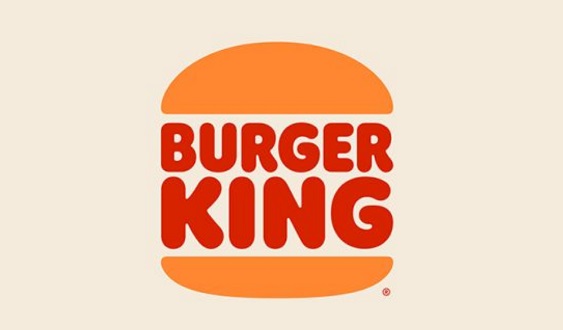 Burger King is a name that is synonymous with Burger chains. It is one of the largest burger chains in the world and is known for its top-of-the-range burgers, fries, wraps, and a variety of food items and drinks. It was started back in 1954 and started offering franchise options in 1967. It has thousands of franchises all over the globe and is a major player to reckon with. Getting a Burger King Franchise in India is a great deal as it allows you to build a successful business on the back of the brand name with top-quality products and readymade brand marketing. The franchise also allows you to guide and teach business skillsets and other major acquisition and customer interaction.
5. Cheeburger Cheeburger
Cheeburger Cheeburger is one of the oldest burger chains in the world and is a known franchise network. It was started in 1986 and has been running on a franchise model since its inception. This burger chain is famed for its burgers, fries, onion rings, and varieties of milkshakes. It has been deemed as one of the best in taste by many reviewers and users. The franchise is spread across the globe and has a famous line of big burgers. The chain in itself isn't just a fast food restaurant but more of a full dining experience with lots of food options and choices. Users can go, sit, and enjoy their meals with friends or families at Cheeburger Cheeburger franchises and have a good time. The franchise network requires a 5% royalty fee as part of the deal.
6. Burger Uncle
Next up is Burger Uncle, another upcoming franchise with lots of burger options. The franchise is run by Ranjeeta Enterprises and is growing into a mainstream burger chain. It already has its franchise networks running in various cities and has gone on to become a trusted choice for burger enthusiasts. It was founded in 2013 and started offering franchise options in the same year. It has more than 25+ outlets at present and is a nice entry for people willing to build a burger franchise business. It charges a royalty fee of 5% from the users for its franchise network along with initial investment.
7. Burger Singh
Burger Singh is a great and flourishing burger chain in India and has made its name among the youth and another group of consumers. They are known for their efficient range of burger options coupled with the quirky names of burgers that catch the customer's eye instantly. The marketing for Burger Singh has made it an outspoken name and many consumers and burger lovers know it already. It was founded in 2014 and started offering franchise networks in 2016. They already have more than 50+ franchise networks across North India and are gearing up for expansion to other parts of India. The franchise provides a great business opportunity to build a profit-generating business for entrepreneurs.
8. Elevation Burger
At eighth we have the Elevation Burger which was founded in 2002 and has been running on ownership and franchise models from the same year. It has more than 100+ locations across India and offers a large variety of burger menu options. It is one of the chains focussing on premium quality burgers with additional food options like fries, shakes, and other malt-based drinks. The restaurants are known for being energy efficient and catering to top-notch service customers.
9. The Burger Club
Another prominent name in the burger franchise across North India, The Burger Club has become one of the trusted hangout places for people looking for quality burgers and other food items. They are spread across in Delhi and have 24 stores with further expansion for more than 500 stores by the end of next year. The chain is famous for its variety of veg and non-veg burgers along with tons of side dishes and drink options. They also have a dine-in and takeaway options giving people a great option to either sit down at the restaurant and enjoy the dish or take it home and enjoy it in the comfort of their home.
10. Boxo Burger
Closing our list is the Boxo Burger, another fast-growing burger chain in India with tons of good burger and drink options. The brand was established in 2013 and started its franchise license in 2014 onwards. The chain has already expanded to more than 20 partners and is looking to build on it with further partner franchises. It works on a quick-serve model and offers various burgers, fries, drinks, and other food items. They also have made the food items adaptable to the Indian palette and offer the taste that people are looking for making them a good burger outlet. Partnering with them in the upcoming growth journey can help build a great business for any user.
Final Words
Burgers are a much-loved food item and have become one of the fastest-growing food outlet options in recent times. The growth for burger franchises and chains is quite a lot and finding the right opportunity can help build a great business career for you. We hope this list helped you out in finding the right burger chain to partner with.