India is one of the largest clothing manufacturers in the world. The reason is clear to see, that India is the largest producer of cotton and the second largest producer of silk whilst being a major player in the weaving and embroidery field. This makes the nation a great ground for an expansive clothing industry aided by a large consumer base.
India has a thriving clothing business and industry going around with various categories and niches of customers to attend to and various styling options to cater to. There's your regular subset of adult male, female, kids, and old population whilst there are other trendy fashion themes that is getting an entirely new avenue of customer flow. All this has made the clothing business a profitable niche in India and that's why many franchises and manufacturers are operating in the market at different scales.
We here take a look at the topmost clothing brand franchises in India operating in 2023 and dive into details of the brands they are offering and their major standing in the market. Read along.
List of Top Clothing Brand Franchises in India
1. Arvind Limited
Arvind Limited is one of the largest clothing brand franchises operating in India. They are a major textile giant and have been manufacturing various fabrics like suits, shirts, denim, formals, trousers, and more for both domestic and foreign markets. It was founded back in 1931 and started its franchise model from 2010 onwards. They hold exclusive rights and marketing to the world's top brands like Arrow, Tommy Hilfiger, Gap, Gant, US Polo Assn, Flying Machine, Cherokee, Excalibur, and more.
They cater to a wide array of customers of all age groups and have over 500 franchise units operating across India. They have a sound marketing team that focuses on an aggressive and streamlined approach to enticing customers. It is said that the royalty fees for them are set at 2.87% of net sales and it requires 30-50 lakhs of initial investment for a franchise license.
2. Siyaram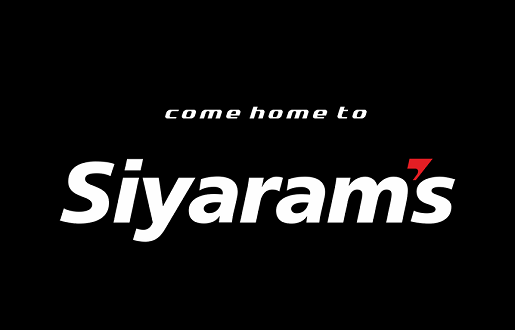 Siyaram as a brand is well known across all of India and is famed for its top-of-the-line garment and clothing products. The brand was established back in 1978 as Siyaram Silk Mills and has been one of the top clothing brands domestically. They later extended their business via franchise models from 2006 with license and distribution along with know-how and business handling guidance to people willing to venture into this path. Siyaram currently deals in brands like Oxemberg and MSD along with Mistair. The brand has around 200-500 outlets across India and requires an initial investment of Rs 20-30 lakhs for franchise setup.
3. V.F. Corporation
Another one of the top clothing brands offering their product line in India, V.F Corporation is truly a giant in this industry. They are one of the largest manufacturers and franchise holders across India. It was founded in 2006 and is based out of Ahmedabad, Gujarat, and operated via multi-brand outlets and in partnership with other departmental stores in India. Its major brands under the franchise model are Lee, Vans, and Wrangler, and operates mainly as a specialty lifestyle brand focusing on denim wear. It has around 100+ franchise outlets across India in various cities.
4. Duke
Duke as a brand is well renowned and famous for its top-of-the-line clothing and garments. Their products are much loved by all fraternities of the audience ranging from kids to men and women. That paired with the top-notch quality that they offer, Duke is sure to be one of the top brands around. It was founded in 1966 as Duke Fashions (India) Ltd. In Ludhiana. It has more than 4000+ multi-brand stores and 360+ exclusive stores in India with a presence in over 250+ cities and towns. The brand has a whole collection of offerings from the mid-premium segment to the premium segment for all genres of audiences. The licensing and franchise fees for Duke are a bit on the higher side in comparison to other brands but their brand recall and marketing make up for it in a lot of ways.
5. Being Human
Being Human is one of the largest marketable clothing brands in India due to the primary face of Salman Khan as the founder of it. This has allowed Being Human to quickly rise as a prominent clothing option all around. The brand belongs to Mandhana Industries which is in the line of helping underprivileged sections of the people via the revenues brought in from the clothing business. The brand was launched in 2007 and is part of the overall Being Human Foundation where each of the brand works and sales are part of the overall funding of the foundation. The foundation allows franchise holders to open franchises in various geographical locations and has a long list of international franchise partnerships and agreements lined up ahead. It has an initial cost of Rs 60-80 lakh rupees to set up the franchise.
6. Koi Da
Koi Da is a Malaysian leading chain store that has recently ventured into India and already has made a brand name for itself. It is one of the largest growing clothing and lifestyle franchises and chains in India currently and has been famous for its unique variety of product lines. The brand name Kai Do means cute and it's a blend of fashion and trendy products of clothing for adult men and women. It started back in 2012 and already has around 20-50 stores in India and more than 300 stores globally. The Indian tie-up for this brand as a franchise holder requires an initial investment of 50-100 lakhs and a royalty fee of 12%.
7. Pratibha Syntex Limited
At number seven is Pratibha Syntex Limited, another brand working in the clothing field in India. They are a top-tier clothing manufacturer known for its par excellence quality and superior range of quality. They are known for their knitted and textile range of products. The company registered as Pratibha Syntex was established in 1997 and has been working as a vertically integrated, and sustainability-oriented company. They have a large diaspora of over 35000 farmers, and 10000 plus employees and operate in over 20 nations all over the globe. The brand is a franchise holder for top clothing names like Zara, Nike, and more. It started the franchise model in 2015.
8. Canary London
Canary London is another top global clothing brand offering its services in India via the franchise model. The brand is known for top-tiered clothing options and has stores in malls, multi-brand stores, and other networks. It has been known for its sharp and suave fashion offerings to the Indian masses. It has a well-known manufacturing and distributing network allowing it to tap into the business and provide the finest clothing options to people. It started in 2007 and has been operating under the franchise model since its inception in the Indian market. Canary London has already built over 100+ franchise networks and comes at a cost of just Rs 5- 10 lakhs for a franchise license.
9. Numero Uno
Another well-famed option in terms of affordable and fashionable clothing option, Numero Uno has a large customer base in India. It was founded in 1987 as Hi Fashion Clothing Co. and was the first indigenously manufactured denim brand in India. They later rebranded to Numero Uno and tapped into the large youth-centric market. Numero Uno's product line featuring trendy and smart denim options alongside finest casual wear made them quite a big name in the industry quickly. They have more than 120+ franchise outlets across India and abroad.
10. K-Lounge
Not many people know that the franchise and manufacturer name behind famous brands like Integreti, Killer, Lawman Addiction, and Easies is none other than K-Lounge. It is one of the oldest garment and clothing manufacturers in India and has been serving the audience ever since its inception in 1980. The brand added the franchise model in 2003 as part of business expansion and has seen tremendous growth over time. They have pioneered the use of technology, marketing, and awareness campaigns alongside top-notch quality to cater to a wide audience. This has made them a favorite of many youths and adults. The brand K-lounge, i.e. Kewal Kiran Clothing Limited has more than 290+ franchises operating across India and requires an initial investment of Rs 30-50 lakhs for investing. The brand offers lots of learning and guidance to make your business successful and part of its growth journey.
Final Words
India is a budding marketplace for the clothing industry and has seen lots of brands and franchise expand their operations and work area to cater to Indian audiences. A lot of global reputed brands and those of India already are into franchise models allowing new entrepreneurs to come ahead and build their business. These aforementioned ones are the top of the best clothing franchise brands in India and we hope you'll find this useful.