Most of you are familiar with the term false ceiling or secondary ceiling. These are the ceilings that effectively make your office or home space clutter-free and aesthetically appealing and are used to hide excessive wiring. Recently, these roofs have become an essential part of home construction. In addition, many homeowners consider false ceilings to keep the house away from noise, cold, and heat. From gypsum falls to pop ceilings, both ceilings are undoubtedly essential items of modern interior design.
Secondary/false ceilings are either Gypsum plasterboard or Plaster of Paris. Here we have a comprehensive discussion on POP. POP, or Plaster of Paris, is a powdery substance of calcium sulphate and low-moisture gypsum that get hardens instantly when submerged in water.  Within 10 to 15 minutes, the mixture begins to dry out and thicken as interlinking particles with hardness and ductility.
For creating a POP false ceiling, the adhesive is applied to a chicken net on site, which is sculpted into the desired shape and dried until it solidifies, usually taking more than a month to adhere. Between the two ceiling materials, POPs are comparatively smooth and can take any shape so that homeowners are free to make unpleasant corners fit perfectly.
List of Top POP Brands in India
POP is the way to go if you want a budget-friendly false ceiling during the construction of your home. However, when searching for the best POP brands or companies in the Indian market, it can be a bit overwhelming for you as there are a plethora of such companies. To make your selection more accessible, we have listed the top 10 best POP material companies in India. Let's quickly go into them:
1. Trimurti Sundarta Ki Pehchan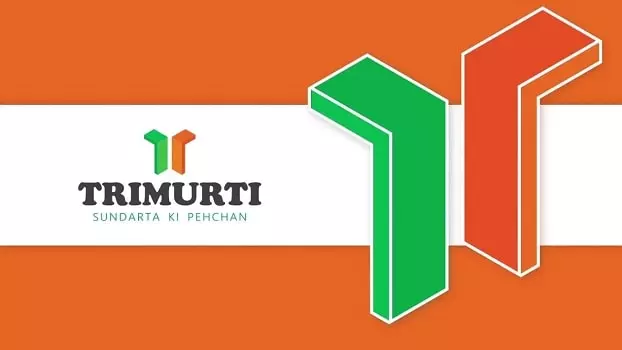 In the first place, we have Trimurti (the personification of beauty). The company employs a competent workforce of talented & skilled people who work efficiently in any capacity and at any time to deliver to its clients. Setting its own quality standards at par with international standards, the company ensures to provide world-class products within the country.
The exponential growth makes Trimutri the most preferred and trusted brand among interior decorators, builders, contractors, and architects. Their research team always tries to find out better and highest quality material technologies to work with. You will be surprised to know that Trimurti has become the global face of the country by taking the best wall care products to the world stage.
2. Jai Durga Plaster Industries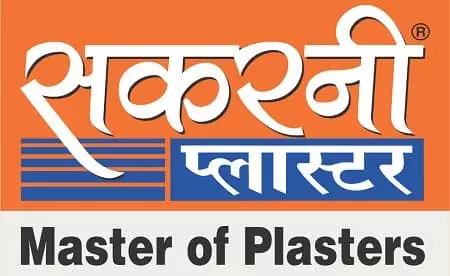 Jai Durga Plaster Industries sells its renovation and construction products under the brand name Sakarni. It is one such name when it comes to the conservation and beautification of infrastructure. You will be amazed that the brand offers the country's finest quality construction products to give the best shape to your challenging exterior and interior renovation ideas. Jai Durga has been established as a leading manufacturer of high-quality Ready Mix Plaster, Plaster of Paris, Joint Finish Compound, Wall Putty, and Gypsum Sheets. Due to the demand for manufacturing products, Sakarni digs the seeds of state-of-the-art production units.
3. GYPROC ( Saint-Gobain)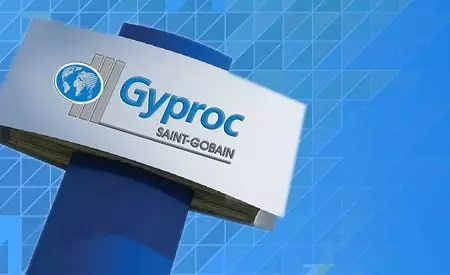 A significant competitor in the construction and housing market, GYPROC, part of the Saint-Gobain group, manufactures and distributes premium-quality building materials, offering innovative solutions to energy efficiency, development and environmental protection challenges.
The company is passionate about designing and aims to meet the needs of customers around the world. There are 14700 employees involved in providing plasterboard and plaster solutions in 67 countries through 5 local brands and 135 sites. In addition to POP, they have an exclusive range of building construction products, such as acoustic ceiling tiles (mineral fiber, gypsum, glass wool, and metals), drywall partitions, and gypsum plastering solutions.
4. Times Fibrefill Pvt. Ltd.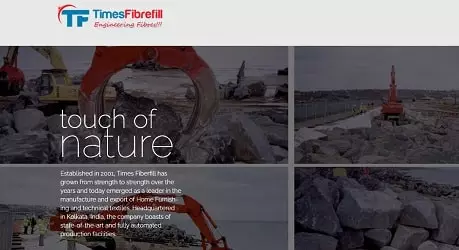 Times Fiberfill Pvt Ltd has evolved over the years as an exporter and manufacturer of Bed Linens, Technical Textiles, Quilted Products, Construction, and more. Kolkata-based Times Fibrefill has fully automated and state-of-the-art production facilities. In addition, it has also incorporated innovation into the objective of our company. Moreover, since they have a team of innovators, you will be assured of a diverse range of products. In addition, it has a highly sophisticated infrastructural set-up equipped with modern tools and equipment.
5. Libo Interior Solutions Private Limited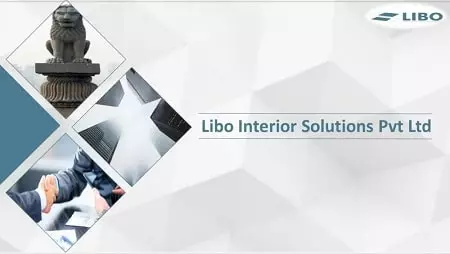 Libo Interior Solutions Private Limited is a well-known Trader, Service Provider, False Ceiling, and Importer of Mineral Fiber Ceilings, False Ceiling, ACP Wall, Partition Systems, and many more. An individual firm based in Mumbai, the Libo offer efficient, reliable, and cost-effective services. Their services and products are timely delivered to the clients, as well as of high quality.
 For those looking forward to the POP company offering wide application in numerous areas, Libo is the one you go for. Undeniable, the company is one of the leading POP companies having permanent clients from Pune, Ahmedabad, Kolhapur, Mumbai, and Aurangabad.
6. Everest Industries Limited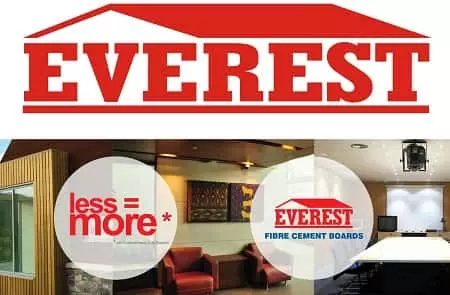 Everest Industries is one of the fastest-growing construction solutions companies in India. Established in 1934, it has a rich record in manufacturing commercial, residential and industrial roofing, pre-engineered steel buildings, and fiber cement-based building materials.
Today, the company offers a diverse range of modern building products with the brand objective of providing strength, safety, and speed to construction. Not only in India but also in the international forums, the company is sticking in its footsteps. Everest's product range is applied in many applications, such as ceilings, claddings, wall partitions, interior & exterior wall lining, drywalls, facades, etc.
7. Invogue Building Systems Private Limited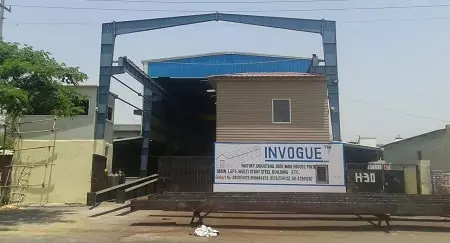 Founded by Mr. RP Singh, Mechanical Engineer, Invogue Building system possess expertise and years of experience in the field of architectural, pre-engineering, and buildings products. It is one of the leading dealers of Hunter Douglas, a top-notch company in construction products.
An interesting fact about the company is that they have successfully done notable projects like Rajiv Gandhi International Airport, Hyderabad, Indira Gandhi International Airport, New Delhi, etc. Everything is perfect about this company cum manufacturers, from fulfilling customers' requirements to having a team of hardworking and dedicated professionals.
8. Unidus Décor Private Limited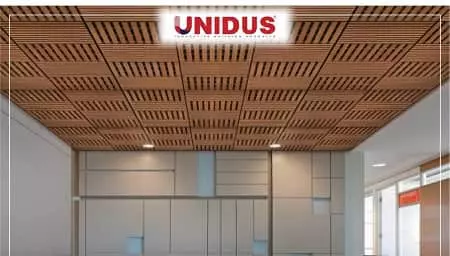 Unidus Associates, the name itself is unique and has had a market reputation since its establishment.  It is one of the leading firms for being indulged in supplying, exporting, manufacturing, and trading a vast range of products consisting of Ceiling tiles, POP, wall panels, screws & tapes, cement boards, Gypsum Ceiling Angle, Mix Jointing Compound, mineral fiber, home lighting, and whatnot. Supplied products and services are formed by having premium quality factory material attained from highly certified and experienced market sellers.
9. Bright Interiors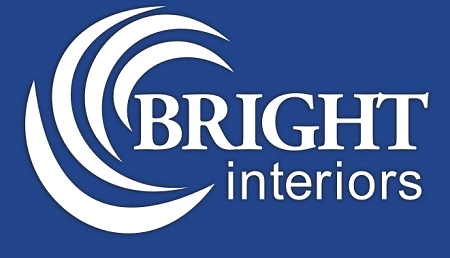 Bright Interior was established in 2000 in Visakhapatnam, Andhra Pradesh. The company came into existence as an individual from appearing as the trader, as well as a manufacturer of UPVC Door, Aluminum Office Partition, Grid Ceiling, etc. In addition, they also offer False Ceiling installation service. The brand has a distinctive reputation in construction products, especially ceilings. The company identifies the most advanced products in the leading markets and state-of-the-art products, providers, and technologies. Bright Interiors aim to meet the natural ups and downs of time, growth, environment, and energy.
10. AVS Industries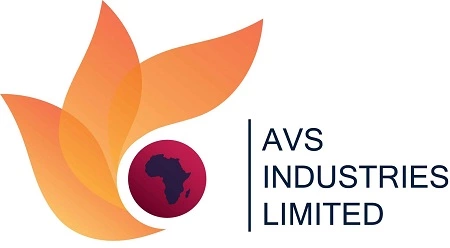 Established in 1990, AVS Industries has set a benchmark in the market. The brand is one of the most well-known names in India as a Wood Plastic Composites manufacturer. Apart from this, they are also the manufacturer of premium quality packaging films for use in multiple industries. AVS offers a diverse range of products, such as Skirting & Cornice, WPC Door Frame, WPC Wall Panel, False Ceiling Installation Services, etc. Customers intensely value their products for their consistency and quality. All the products they offer meet international standards and follow strict quality checks during the building process. Also, they promise to impart premium quality products that have earned ISO certification.
Conclusion
POP is one of the most commonly used home construction products in India. To choose the best POP material for their home space, homeowners can contact the manufacturers for the best construction.
POP (Plaster of Paris) FAQs
Q: What is POP (Plaster of Paris)?
A: POP, or Plaster of Paris, is a type of building material made from gypsum. It is a white powder that, when mixed with water, forms a paste that can be molded into various shapes. Once the paste dries and hardens, it becomes a solid material commonly used for interior decoration, casting, and creating architectural elements.
Q: What are the common uses of POP?
A: POP has a wide range of applications in the construction and interior design industries. It is commonly used for creating decorative moldings, cornices, ceiling designs, and wall finishes. POP is also used for making sculptures, casts, and 3D models. It provides a smooth and durable surface that can be painted or decorated to enhance the aesthetic appeal of a space.
Q: How is POP applied?
A: To use POP, it is first mixed with water to create a smooth paste. The paste is then applied to a prepared surface, such as a wall or a mold, using tools like trowels or spatulas. Once applied, the POP is allowed to dry and harden. After drying, it can be sanded, painted, or decorated as desired.
Q: What are the advantages of using POP?
A: POP offers several advantages in construction and interior design. It is easy to work with, as it can be molded into various shapes and designs. It has good fire resistance properties, making it a safe choice for interior applications. POP surfaces are smooth and can be easily finished to achieve the desired texture. Additionally, POP is relatively affordable and readily available in the market.
Q: Can POP be used for both residential and commercial projects?
A: Yes, POP can be used in both residential and commercial projects. It is commonly used in homes, apartments, offices, hotels, restaurants, and retail spaces. POP's versatility and ability to create intricate designs make it suitable for a wide range of interior applications.
Q: How long does it take for POP to dry?
A: The drying time of POP depends on various factors such as temperature, humidity, and thickness of the applied layer. Generally, it takes around 24 to 48 hours for POP to dry completely. However, thicker layers or unfavorable environmental conditions may prolong the drying time.
Q: Is POP a durable material?
A: While POP is durable and long-lasting, it is not as strong or impact-resistant as some other building materials. It can be prone to chipping or cracking if subjected to excessive force or pressure. Proper installation, maintenance, and care are necessary to ensure the longevity of POP surfaces.
Q: Can POP surfaces be painted?
A: Yes, POP surfaces can be painted using suitable paints. Before painting, the surface should be properly prepared by sanding and applying a primer. This helps the paint adhere better and provides a smooth finish. Different types of paints, such as emulsion or acrylic paints, can be used to achieve the desired color and appearance.
Q: Can POP be used in wet areas like bathrooms?
A: While POP can be used in bathrooms, it is not recommended for areas that are constantly exposed to water or high humidity, such as shower enclosures or wet zones. Moisture can weaken the material over time, leading to deterioration or mold growth. In wet areas, it is advisable to use waterproofing solutions or materials specifically designed for those conditions.
Q: Where can I purchase POP?
A: POP is commonly available in construction material stores, hardware stores, and specialty shops that deal with building materials. It is important to purchase POP from reliable suppliers to ensure quality and authenticity of the product.