In recent years, you may have seen many developed and developing countries promoting the idea of electric vehicles on a large scale. And there are basically two reasons for this. The first is that we know fuel, such as petrol or diesel, is not infinite, and we will run out of petroleum fuel at some point in the future. Not just that, when we use these petroleum-based fuels for vehicles, the combustion produces many toxic gasses, and that's how we are slowly poisoning our own environment. Electric vehicles can be a good solution to this constantly rising problem. That's why many countries in the world are moving towards sustainable energy. But did you know that India is one of the first few countries to work and adopt the electric vehicle idea? Since many Indian companies started working on their electric vehicles, that's why you see many huge automotive companies launching their EVs in the country for the general public.
You may have heard of companies like Tata Motors, Hyundai, Hero, and Ola that are promoting electric vehicles on a massive scale. But in reality, there are many companies in India that are working towards normalizing electric vehicles in India so that everybody starts using EVs instead of normal cars and bikes that run on petroleum fuels. And today's post is solely dedicated to letting you know about the top 10 electric vehicle manufacturing companies in India.
List of Top Electric Vehicle Manufacturing Companies In India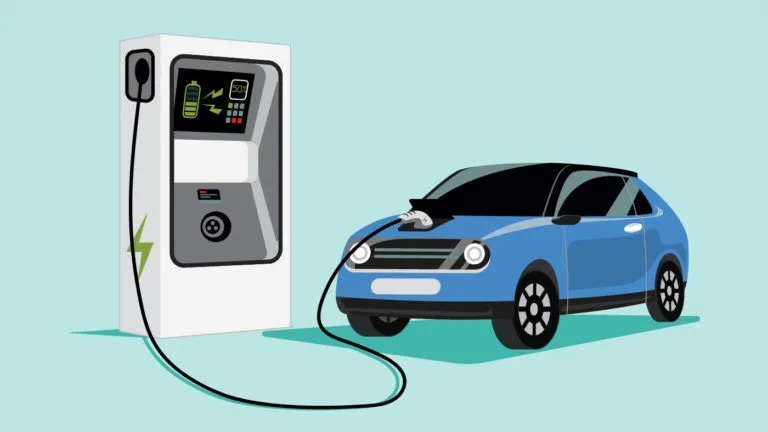 So stay tuned till the end because there is a lot to learn about these innovative EV manufacturing companies, and it will be fun to get to know about these companies. Now let's get going.
1. Tata Motors
When there is a talk about the automotive industry of India, there is no way that Tata Motors' name doesn't come up. Tata Group is one of the oldest established and most successful business groups in India. Tata Group is a leader in many sectors in India like consultancy, steel processing & manufacturing, automobiles, etc. And it shouldn't be surprising for you to know that Tata Motors was the first company in India to start working on their electric vehicle project. Now, Tata Motors is working towards making their electric vehicles a commercial success in India. And they have been quite successful at that since you can see many people talking about EVs of Tata motors, and many people have even bought Tata Motors EVs recently.
2. Hyundai
Hyundai is basically a South Korea-based automotive company but it has been performing incredibly well in the Indian market. Just take a walk in your local area, and you'd for sure see many Hyundai cars on the roads. Over the years, Hyundai has gained quite a lot of popularity and trust among customers. That's why when it comes to buying a car in India, people always consider Hyundai before making the final purchase decision. Hyundai Kona was the first attempt from this company to see the response of Indian customers for their electric vehicles, and it performed quite well in India. Thus Hyundai announced its other EV projects that will be launched soon in the country. It is believed that by 2028, Hyundai will launch around 5 to 6 different types of EVs for Indian customers. That's the reason many people in India are excitedly waiting for the next EV launch from Hyundai.
3. MG Motor
MG Motor is actually a London-based automotive company but it made its first appearance quite late in India. It was the year 2017 when MG Motor officially launched some vehicles especially SUVs in India. As per a statistical report from the last year, MG Motor has gained more than 8% market share in the niche of Electric vehicles. Despite a late start in India, MG Motor has been able to compete with some biggest players like Tata Motors in the country. The company has promised to release at least 6 new electric vehicles in India by 2023 or 2024. Therefore, many people in India are desperately waiting for the newer MG Motor EVs to launch.
 4. Mahindra Motors
Similar to Tata Group, Mahindra Group is a huge name in India, especially in the automotive market. Since Mahindra Motors has been around for so long in the country, that's why people trust this company way more than any other automotive company. This Indian-origin automotive company started its journey back in 1945, and since then it has been continuously capturing more and more market share in India's automobile domain. Other than being the 3rd largest car manufacturer in India, Mahindra Motors is also one of the first few companies to hop on the trend of electric vehicles. Over the years, Mahindra Motors have launched various EV projects like eVerito, eSupro, Treo, e2oPlus, and eAlfa Mini, in India.
5. Ather Energy Pvt Ltd
The foundation for Ather Energy Pvt Ltd was laid back in 2013. It was the time when the idea of electric vehicles was on the rise, and grabbed a lot of people's attention. But Ather Energy Pvt Ltd took this idea to a whole new level because it became the first company to launch a smart electric scooter in the country. The Ather S340 was the first intelligent or smart electric scooter to be launched in India, and right off the bat, Ather Energy Pvt Ltd got an awesome response from Indian customers. That's why in the coming few years, this company launched some other models of electric scooters as well. This company has also promised to come up with some exciting electric vehicles in India by 2025.
6. Ola Electric
The concept of Ola Cabs was quite new when this company was first launched in India. But it turned out to be a huge success and a unique type of Indian-origin company in the country. And after seven years of dominating the market, Ola Cabs decided to expand its business by getting into the new and developing market of electric vehicles. This is how Ola Electric came into existence. When it comes to buying an electric scooter in India, people always consider Ola Electric before coming up with a final purchase decision. And that is because Ola Electric has been quite successful at competing against some huge names like Ather, TVS, Hero, Bajaj, etc.
7. Hero Electric Vehicles Pvt Ltd
Hero Honda used to be a phenomenal bike and scooter company in India, but after the separation in the year 2010, Hero and Honda became two separate companies. Hero MotoCorp turned out to be one of the best automotive companies even after the separation. Hero Electric Vehicles Pvt Ltd is the sub-branch of Hero MotoCorp which specializes in making the best electric bikes and scooters in India. Hero Eddy, Hero Electric Photon HX, NYX HX, Optima LX, Flash LX, Atria LX, and Hero Velocity are some of the best-selling Hero EVs in India.
8. Okinawa Autotech International Pvt Ltd
When you hear the name Okinawa Autotech International Pvt Ltd's name, it may appear to you that it is actually a Japanese-origin electric vehicle company, but in reality, Okinawa is an Indian-origin scooter company. This company is quite popular among youngsters, and that's because it is a fairly new and recently established company. Okinawa Autotech International Pvt Ltd started its journey back in 2015 when the electric vehicle thing was starting to rise. If you are someone who prefers more of a sporty look to their electric scooter or bike, then you'd heavily consider Okinawa scooters before making the final purchase decision. However, it is true that the electric vehicles from this company would cost you higher than Hero, TVS, and Ola's scooters.
9. Ampere Vehicles Pvt Ltd
Ampere Vehicles Pvt Ltd is another known name in the EV industry of India. The parent company of Ampere Vehicles is actually Greaves Electric Mobility Private Limited which was established back in 2008. That is why Ampere Vehicles Pvt Ltd is one of the first few companies to hop onto the trend of electric vehicles. At the time of publishing this post, this company has launched around four electric vehicle models in the country: Ampere Magnus EX, Ampere Magnus, Ampere Reo Plus, and Ampere Zeal EX.
10. TVS
When it comes to buying two-wheeler vehicles in India, TVS is one of the companies that has been selling a crazy number of vehicles in India. TVS is one of those companies that sell both budget range bikes and scooters as well as mid to high-price range ones. In the Electric Vehicle department, the TVS iQube series is performing quite well in the country. Compared to other electric two-wheeler companies on our list, TVS provides affordable options to customers, and that's why it is so popular in India. And a statistical report has shown that TVS can surpass the 150k electric vehicle unit sold mark by the financial year 2024.
Conclusion
Now you have your hands on the most detailed list of the top 10 electric vehicle manufacturing companies in India. You may see some of these companies performing exceptionally well in the coming years. And that's because many of these companies have announced their future projects and people are already excited about them.