People used to build structures without cranes, but heavy construction machinery like cranes have made it much easier and faster now. In today's modern era, cranes are being used not just in the construction industry, but they are quite useful in industries such as manufacturing, automotive, storage, power plants, shipbuilding, aviation, etc. And there are many different types of cranes being used in different industries. However, most use of enormous cranes is just limited to construction, storage, shipbuilding, and aviation industries. Building an infrastructure from the scratch isn't pretty straightforward, it requires a lot of planning. Cranes, on the other hand, are among the most important pieces of machinery used in construction and building.
And someone has to manufacture these heavy and enormous pieces of machinery so that other industries can use them to make their task much easier. This is where the role of crane manufacturing companies comes into play. There are literally dozens of crane manufacturing companies present in the Indian market. But just a few of them make outstanding and well-built cranes, and since these cranes will be used for construction and industrial purposes, they must be well-built and strong. And in today's post, we will be talking about the top 10 crane manufacturing companies in India that make the best cranes in the country. We guarantee you that you'll be learning a lot about how these crane manufacturing companies function and what they deliver to their clients.
List of Top Crane Manufacturing Companies In India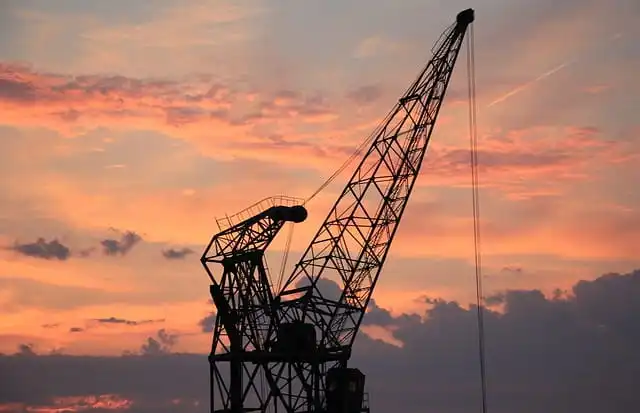 So you would want to stay tuned for that.
1. Action Construction Equipment (ACE)
ACE aka Action Construction Equipment is one of the leading construction equipment manufacturers in the country. ACE has been around since 1995, and throughout the years, this company has recorded some high peaks in its sales history. Action Construction Equipment is a big enough company that is also listed on the stock market of India. And when it comes to crane manufacturing, no other brand competes with ACE in that niche. This company has been enjoying a significant market share in this particular niche for over a decade now. At first, Action Construction Equipment started offering its end products to Indian clients, but now it has a significant global presence. And that is because ACE offers a variety of cranes and other construction equipment, and with such products, you don't need to compromise in the quality sector.
2. TATA Hitachi Construction Machinery
You may not see Tata Hitachi's name on many blog posts or lists when you search about top crane manufacturing companies. Therefore assume that those posts are completely biased. Because in reality, Tata Hitachi Construction Machinery is one of the few oldest established construction machinery manufacturers in India. It has been around for nearly six decades now, and throughout the years, Tata Hitachi has gained quite a lot of trust and popularity in the Indian market. However when you visit Tata Hitachi's website, you may not find the details about their cranes, and that's because Tata Hitachi Construction Machinery has just started building its portfolio in this niche. However, this company has performed admirably from the start.
3. TIL Limited
 TIL Limited is one such manufacturer in India that specifically specializes in making the best and world-class cranes for the construction industry. TIL Limited has been in this business since 1944, and it is one of the first companies to offer or manufacture equipment for material handling services. Since TIL Limited has nearly eight decades of experience in this particular niche, many high-profile clients only prefer to go with this company rather than any other generic crane manufacturing company. Talking specifically about the cranes, this company specifically specializes in manufacturing mobile cranes, which are insanely popular in India.
4. Kobelco Construction Equipment India (KCEI)
KCEI is actually a Japanese-origin construction equipment company that has a dedicated branch in Noida, India. There are multiple manufacturing plants of Kobelco Construction Equipment India and several distribution facilities in various localities of the nation. Not just in India, KCEI dominates the construction equipment domain in neighboring countries such as Nepal as well. However KCEI is primarily focused on selling more and more elevators for construction needs, but they have a strong portfolio for the crane niche as well. The thing that makes KCEI stand out from the rest of the crane manufacturing companies is that it uses the latest generation machinery and advanced technological implementation to manufacture the best cranes in the country.
5. Konecranes Private Limited
Konecranes is a Finland-based engineering and service company that has been able to establish itself quite well in India. Lifting machinery is the area where Konecranes Private Limited specializes, and there are just a few other companies that can compete with the quality that Konecranes offers to Indian clients. And it is not the lifting machinery, Konecranes also manufactures and offers some other industrial equipment to boost productivity with little maintenance required. The foundation for Konecranes was actually laid back in 1975, but it was after the 1990s when this company made its first appearance in the Indian market. And right off the bat, Konecranes got an awesome response from Indian customers and clients.
6. Cranex Limited
When it comes to supplying EOT and Gantry cranes, there are just a few manufacturers in India that provide world-class products to their customers or clients. And thankfully Cranex Limited is one of those top crane manufacturers. It may seem that Cranex Limited is a fairly recently established company in India, but in reality, Cranex Limited has been around since 1973. Cranex Limited has multiple manufacturing plants in India and a huge assembling office located in New Delhi. The cranes offered by Cranex are mostly used for heavy material and stuff handling. Along with that, this company also provides some other products for commercial use such as elevators, jib cranes, escalators, etc.
7. SNK Project Aiders Pvt Ltd
SNK Project Aiders Pvt Ltd is one of the top EOT crane manufacturers in the country. However, you may see many blog posts and lists where people have ranked this company at the very first spot. It is for sure a top-notch crane manufacturer, but there are some other insanely impressive players in this niche/domain, that's why we have kept it quite low in today's post. SNK Project Aiders has more than 10 years of experience in manufacturing and offering the best quality EOT cranes to Indian clients for commercial and industrial use.
8. Liebherr India
Before the 1980s, there were only a few crane manufacturing companies in India, therefore many clients in India had to import heavy-duty cranes from European countries and other parts of the world. But that changed after the 1980s because then the crane and construction machinery manufacturing started to become a real thing. The in-house production of cranes and other heavy machinery made the end cost of such machinery pretty affordable for clients in India. And Liebherr India saw that as an opportunity and laid the foundation for their manufacturing facilities in various locations in India. As of now, Liebherr India offers a variety of cranes in India, and the EOT, Grandy, and normal heavy-duty cranes are the most popular ones from this company.
9. Hydrolift Cranes Pvt Ltd
Hydrolift Cranes Pvt Ltd is a huge supplier of truck-mounted cranes in India. In our opinion, Hydrolift Cranes Pvt Ltd is one of the rising names in this industry because of its incredible work and contribution. The other companies that we have listed in today's post are solely dedicated to serving high-profile clients and fulfilling industrial needs, but Hydrolift Cranes is quite opposite of that. At Hydrolift Cranes Pvt Ltd, you can find various consumer-centric products, however, the truck-mounted cranes, Tailgates, and Skip Loaders are still products manufactured specifically for industrial or commercial needs.
10. Liftboy Industries
Lastly, we want to introduce you to another crane manufacturer that we had to include on our list today. Liftboy Industries definitely deserves a spot on our list. Cranes aren't the only things that Liftboy Industries offers or makes in India, they also sell a variety of commercial machinery as well. And the cranes offered by this company are mostly useful in heavy material handling, and stuff stacking. Despite being quite an underrated crane manufacturer in India, it won't disappoint its customers/clients in India because the cranes offered by this company are for sure the best ones in the country.
Conclusion
That'll do it. Now you know which are the top 10 crane manufacturing companies in India for 2022. As we already mentioned above, there are literally dozens of crane manufacturing companies competing with each other, but we found these 10 manufacturers that are performing exceptionally well in India.
Crane Manufacturing Company FAQs
Q1. What Does SWL Mean In Cranes?
Ans: SWL, or Safe Working Load, is a critical term you will encounter in the world of cranes. It's all about the heaviest weight a crane can lift without breaking a sweat (or, you know, causing accidents and stuff). Keeping within this weight limit makes sure the crane doesn't go haywire and creates any dangerous situations or mechanical mishaps.
Q2. What Is The Difference Between Long Travel Motion And Cross Travel Motion Cranes?
Ans: Long Travel motion is the horizontal movement of the crane along the length of the crane runway or the facility. This movement enables the crane to transport loads from one end of the area to the other. On the other hand, Cross Travel motion is the horizontal movement of the crane's hoist or trolley, which is perpendicular to the Long Travel motion. This motion allows the crane to position loads accurately in a workspace. Knowing the difference between these two motion types will help you pick the perfect crane for your lifting and material handling needs.
Q3. What Factors Should I Consider Before Purchasing A Crane From A Manufacturing Company?
Ans: First off, figure out what you need to lift: how heavy and big are the loads, and how high and far do you need to reach? Then, take a look at your workspace and check if the crane's size and movements are a good fit. Don't forget to think about how easy the crane is to operate and if it meets all those important safety regulations and industry standards. And, of course, it's super important to do your homework on the crane manufacturer's reputation and experience.
Q4. How Important Are After-Sales Service And Support When Choosing A Crane Manufacturing Company In India?
Ans: No joke, after-sales support is a game-changer. A company that has your back after you buy a crane will make sure your investment keeps on giving. They'll help with stuff like technical support, maintenance, spare parts, and even training your team. So, when you choose a manufacturer with solid after-sales service, you can relax knowing you've got the resources to keep your crane running like a champ.