E-Rickshaw became popular in India because they offered affordable and environmentally friendly ways of travelling around the city. For those unaware, E-Rickshaw are battery-powered rickshaws, which can be charged depending on the usage. In many cities, E-Rickshaw plies on a private and sharing basis. The base fare starts as low as Rs 10, and the drivers can take advantage of the economies of scale. The cost per kilometre is very low since these are powered by electricity. In addition, the E-Rickshaws are helping Indians with last-mile connectivity. The use case has found huge adaptability in cities with the metro rail.
Depending on the brand, the range of the E-Rickshaw will vary from anywhere between 70 Km per charge to 130 Km per charge. Many charge stations also offer battery swap facilities for the E-Rickshaw, which reduces the turnaround time for the drivers. In most cases, the driver plugin the E-Rickshaw at their home for overnight charging, and it doesn't consume a lot of electricity either. With such a valuable proposition, E-Rickshaw is the way forward for short-distance commutes. Virtually, they are replacing the manual or hand-powered rickshaws from the city. Moreover, E-Rickshaws have also found to be a popular use case in transporting goods.
You might already know that most of these E-Rickshaws are manufactured in India. So, if you are also trying to procure E-Rickshaw, we are here to help you. We have shared the top 10 best E-Rickshaw manufacturers in India on this page. Scroll below and check out more information now.
List of Best Rickshaw Manufacturers in India
In this section, we have covered the top best E-Rickshaw manufacturers in India. You can procure directly from their outlet, and they also have special options for financing and bulk purchase. Go ahead and check out the details now.
1. Mahindra Electric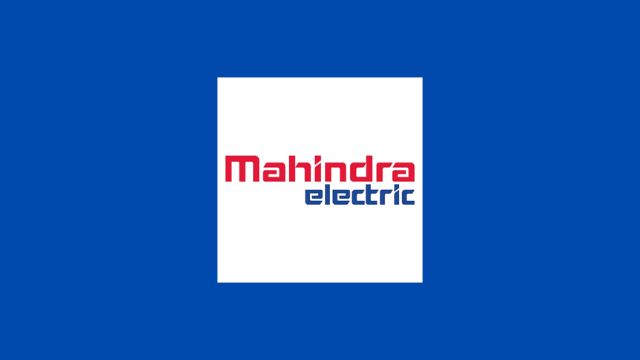 The first option you have is from a well-established brand. Yes, we are talking about Mahindra & Mahindra Group, and they are a major player in Electric Mobility Solutions. The company was incepted in 2010 as Mahindra Reva Electric Vehicle and later changed to Mahindra Electric Mobility. The most popular option from Mahindra is E-Alfa E-Rickshaw. This E-Rickshaw has a sitting capacity of 5 and a top speed of 25 kmph. In addition, the 120 Ah battery gives it a range of 85 km. Mahindra also provides a two-year warranty and a free battery replacement on its offerings. Another amazing option from Mahindra is the Treo, which has great specs.
2. Atul Auto
The next on our list is Atul Auto. Atul Auto has been in the market for over 30 years, but they have recently started manufacturing E-Rickshaw as well. The brand has customers across the globe, and this is one of the USPs of Atul Auto. The brand offers eco-friendly, sturdy, reliable and affordable E-Rickshaw which can cater to the masses. The brand has E-Rickshaw that can help you with carrying goods as well. Because of the high torque motor, Atul Auto E-Rickshaw is able to take up heavy loads at an affordable price.  The E-Rickshaw from Atul Auto Features a strong metallic chassis and other safety features.
3. Mayuri E-Rickshaw
Mayuri E-Rickshaw has a very interesting story behind it. The brand has existed for a long time, but it was in the early 2010s that Mayuri showcased its first E-Rickshaw. The product was inaugurated by Mr Nitin Gadkari. Later in 2015, Prime Minister distributed more than 3500 E-Rickshaw to create employment. Mayuri E-Rickshaw has a huge assembly line, and the brand can produce close to 300 E-Rickshaw in a single day. The most popular models from the brand are Mayuri Grand, Mayuri Delux Plus and Mayuri Pro Super Plus. The brand also manufactures E-Rickshaw for cargo carriers. The general range of the E-Rickshaw from Mayuri E-Rickshaw is between 90 and 100 Km.
4. Jezza Motors
At number 4, we have Jezza Motors. This brand operates under Vani Electric Vehicles Private limited, and it was incepted in 2014. Today, Jezza has a wide product range which also includes E-Rickshaw. Apart from manufacturing E-Rickshaw, Jezza Motor has a large dealership network and service centres.  All the E-Rickshaw from Jezza motors comes with Exide batteries, and these are known for their long life. The E-Rickshaw from the brand is also equipped with 1000 watt motor and other amazing features. The top speed of the E-Rickshaw from Jezza Motor is 55 Kmph, and it has a range of around 100 km per charge.
5. City Life E-Rickshaw
Many E-Rickshaw manufacturers in India are even exporting their products. City Life is one such E-Rickshaw manufacturer that heavily invested in exporting the products. The company has many models in its portfolio, and they are known to be very budget-friendly. The main focus of City life is providing a safe and comfortable experience to the users. Depending on the usage, you can choose from models meant for different purposes. The most popular models from City Life E-Rickshaw are Standard+, Butterfly, Li prima 2020 and School Type E-Rickshaw. City Life E-Rickshaw also provides cargo-carrying E-Rickshaw, and they are also very popular across India. The best part about City Life E-Rickshaw is that they come with strong back bumpers, a fire extinguisher and a smart meter.
6. Udaan Vehicles
Another company that was established in 2015 in Delhi is Udaan Vehicles. The brand is mainly into manufacturing and distribution of E-Rickshaw across India. Many models are available under the brand's portfolio, and they vary in specification. Apart from the passenger E-Rickshaw, Udaan Vehicles also offer E-Rickshaw loaders which are perfect for cargo carrying in the city. The brand has kept the weather conditions in mind, so they have equipped their E-Rickshaw with water-resistant motors. The maximum power output of these motors is 1410 watts. Models from Udaan Vehicles have a range of anywhere between 75 and 125 Km, depending on what you choose from.
7. Kinetic Green
E-Rickshaw became popular around 2015, and Kinetic Green is yet another brand that started manufacturing E-Rickshaw during the same time. The core of the company has been innovation, affordability and quality. With these in mind, Kinetic Green started manufacturing a host of products. Today, Kinetic Green manufactures scooters, E-Rickshaw, three-wheelers and e-bikes. The brand also offers E-Rickshaw for cargo transit. The USP of the E-Rickshaws from kinetic Green is the magic gear and the super strong steel body. The brand also helps you with additional cost savings, translating into better earnings.
8. Thukral E-Rickshaw
At number 8, we have Thukral E-Rickshaw, and it is one of the largest manufacturers & suppliers of E-Rickshaw in India. The company offers robust E-Rickshaw that are designed for Indian conditions. These vehicles have great performance, and they are also very efficient. Thukral E-Rickshaw has proved to be a very capable brand even when you need to climb steep inclines with heavy loads. Today, Thukral E-Rickshaw is known for its passenger and commercial application offerings. The popular models from Thukral E-Rickshaw include Thukral Grand, Thukral ER-1 and Thukral DLX.
9. Piaggio Vehicles
Piaggio is yet another prestigious E-Rickshaw provider in India. The brand was established in 1884, and it took years of innovation & development for Piaggio to reach where it is today. The brand started manufacturing E-Rickshaw when it saw a sudden rise in demand. Today, Piaggio not only offers E-Rickshaw but also offers electric autos for customers. Piaggio has a well-established image in the market, and its offerings are considered the best. The E-Rickshaw from the brand is also equipped with Hydraulic Telescopic Shock Absorbers. The only shortcoming of the brand is that its products are priced at a premium.
10. Eride E-Rickshaw
We have reached the end of the list, and the last manufacturer we will talk about is Eride E-Rickshaw. The brand was incepted in 2018, and since then, it has been a manufacturer and exporter of E-Rickshaw in India. The brand has also been offering its customers electric garbage vehicles, cargo carriers and food trucks. The main focus of Eride E-Rickshaw is to reduce carbon footprints. They can certainly do it by providing highly efficient vehicles that satisfy their clients' needs. Eride is also very stringent with its quality control and has built a business with its core values. You can certainly consider the offerings from Eride E-Rickshaw.
Final Verdict
These are some of the best brands of E-Rickshaw available in the Indian market. You can go ahead and explore the offerings from them. Most of the brands have similar pricing and a similar warranty policy. You can explore the range, and we are sure you will find a product to match your needs. Many businessmen purchase E-Rickshaw in bulk, and they then rent them out. There are also many individual buyers in the space. So, without waiting for any further wait, go ahead and check out the options available from the top 10 best E-Rickshaw manufacturers in India. If you have any other questions, please ask us in the comment section. We will be happy to assist you with your queries.