Have you ever wondered how your smartphone or laptop works so efficiently? Well, the answer lies in a tiny component called a capacitor. They may be small, but they play a vital role in powering all kinds of electronic devices, from your phone to industrial machinery. Although Taiwan and China are currently the big guns in the capacitor manufacturing game, Indian manufacturers are slowly but surely catching up.
The Indian government is also pushing to develop the capacitor manufacturing industry within India, which is great news for the future of Indian-made capacitors. So, let's get into the nitty-gritty! In this article, we're going to explore the top 10 best capacitor manufacturers in India. From new startups to established companies, these manufacturers are changing the game when it comes to producing high-quality capacitors. So yeah, get ready for an exciting journey into the world of Indian capacitor manufacturing! Let's get going now.
List of Top Capacitor Manufacturers In India
1. Murata India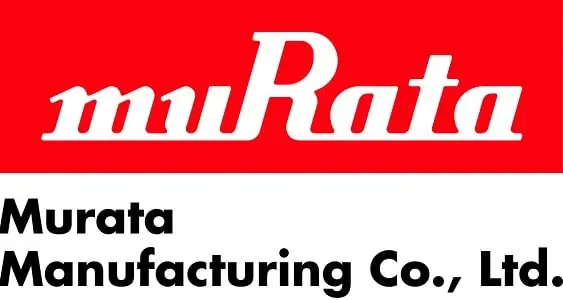 First up on our list is Murata Manufacturing Limited, which is a manufacturing company based in Japan and they make a bunch of electronic components like capacitors, sensors, and other cool stuff. Their Indian subsidiary, Murata India, makes some of the best capacitors in India. Murata has a huge market share when it comes to ceramic filters, sensors, and of course capacitors. They've got a bunch of subsidiaries all over the world, and they've even acquired some other companies like RF Monolithics and many others. But it's not all business for Murata, they're also into sponsoring fun stuff like The SpectacuLAB exhibit at Disney World. They're always coming up with new ideas and recently opened a research center dedicated to automotive applications. Plus, they've got a bunch of patents for their cool ceramic capacitor technology. Not just that, Murata teamed up with Michelin to create an RFID module that's embedded in tires to keep track of stuff like inventory and maintenance.
2. UCon Capacitor
UCon Capacitor (India) has been in the business since 1992 and has a squad of 150 team members. They're into making, supplying, exporting, and trading a bunch of capacitors such as fan capacitors, starting capacitors, running capacitors, and motor capacitors. These guys don't compromise on quality. They use only the best materials and advanced technology to make their products top-notch. They got custom and standard designs available to suit the needs of various industries. UCon Capacitor has three production lines and uses a semi-automatic production type. And they also provide OEM services, so they can tailor-make their products according to their client's requirements. They also make sure to deliver products on time, use modern manufacturing techniques, and offer flexible payment modes.
3. Deki Electronics Limited
Deki Electronics has been around since 1978, making capacitors that keep the electronic industry in India humming. They're one of the big dogs in the country when it comes to film capacitors, and they've got a whole bunch of different materials to choose from. What's really cool is that they're always using the latest technology to make sure their capacitors are super high-quality. And the best part? Their prices won't make you want to cry. Back in 1984, they were making 10 million pieces a year. But now? They're cranking out 1.2 billion pieces per year! That's some serious growth. They've also got this fancy Engineering Solutions cell that handles everything from maintenance to spare parts. So you know they're serious about keeping everything in tip-top shape.
4. TDK India
TDK India, which is a subsidiary of TDK Corporation, was set up in 1976, and the first factory was in Nadia, West Bengal. These guys made a ton of magnetic and optical media over the years, and they were really good at it too. But in 2007, they sold off their recording business to Imation and decided to focus on electronic components. One of the cool things about TDK is that they've always been innovative. For example, they developed multilayering technology to make chip capacitors and inductors in 1980. They also acquired SAE Magnetics in 1986, which allowed them to introduce high-density recording heads. But things change, you know? So, in the 1990s, TDK stopped making compact cassettes as technology evolved. Since then, TDK's been focused on developing and manufacturing electronic components.
5. Jaivic Electromech Private Limited
Jaivic Electromech Engg Private Limited is a cool capacitor-making company that was born in Nasik, India in 1975. They make power factor correction capacitors that are sold under the "Jaivic" brand all over India. These guys have an ISO 9001-2000 certification and make high-quality capacitors and APFC Panels with ISI marks. To make sure their capacitors are top-notch, Jaivic uses modern manufacturing techniques with imported and indigenous materials in their manufacturing facilities. Jaivic is a specialist in power factor capacitors, APFC panels, regular capacitors, and other electronics products that are dependable and have a long lifespan. Their products are sophisticated and reasonably priced, making them affordable for everyone.
6. Rabyte Electronics
Next up is this company called Rabyte Electronics that's been around since 1986. They're a pretty big deal when it comes to making capacitors in India, and they've got customers all over the world. They sell all sorts of electronic parts, like semiconductors, displays, and of course capacitors. Rabyte's all about giving its customers a leg up on the competition by offering them a full-stack supply chain management solution. And it's clearly working because they're one of the biggest electronic components distributors in India. Plus, they've won a couple of awards, like the Best FAE Support and the Electronics Component Distributor of the Year award in 2018.
7. Ventura Electricals Hindustan
Let's now talk about Ventura Electricals Hindustan Ltd, a cool Indian company that makes big capacitors and sweet lighting solutions. They started in 1991 and rake in Rs. 10 to 25 crores a year, making them one of India's best capacitor makers. These guys are all about innovation and quality. They hooked up with a UK lighting company called LED Revolution to bring you some dope lighting solutions in the country. Plus, they're not just in it for India – they're exporters and suppliers that work with other companies in the UK and USA to bring you sweet indoor and sports lighting. They even ship their products to foreign nations like Egypt, Vietnam, Kenya, and Sri Lanka.
8. Maurya Enterprises
Maurya Enterprises is another giant capacitor manufacturer in the country that makes and sells industrial capacitors, power factor panels, control panels, power factor relays, and other stuff. They've been around since 2000 and are based in Delhi. They use modern machines and skilled workers to create top-notch products that meet all the latest national and international standards. The boss man of the company is Mr. Sunil Maurya, and he leads the company with his expert guidance and mentorship. Their products are marketed under the name "RuncoN" and it is one of the fastest-growing names in the capacitor manufacturing industry. In 2015, Maurya Enterprises decided to level up its capacitor manufacturing game by introducing some new policies. They've got all the latest tech and experts on board to make sure that everything they make is top-notch and meets international quality criteria.
9. Samwha Capacitor Group India
Samwha Capacitor Group is another renowned company that produces computer and electronic components in Noida, Uttar Pradesh, India. They've been around since 1956 and are totally committed to making innovative products that are top-notch in quality and selling them in large volumes. These guys are so good that they've received tons of awards for their amazing contributions to the industry and overall exports. They've even localized radio parts for Dongnam Electronics! How cool is that? They're all about being creative and customizing things to fit your needs. Plus, they've teamed up with Japan Capacitor Group to bring you the best of the best.
10. Godi Energy India
Lastly, we'd like to introduce you to another rising name in this industry, which is GODI India. This company is doing some really cool stuff in the energy storage space in the country. They've come up with India's first-ever high-power supercapacitors for electric vehicles, which can help improve the battery life of EVs. These supercapacitors are made at their facility in Hyderabad and were designed by a team of smart scientists led by Dr. Milan Jana and Dr. Pushpendra. What's really impressive is that GODI India is also trying to localize the entire supply chain for supercapacitor manufacturing. They're planning to set up a 200 kWh production facility to cater to local needs and export markets. This will create jobs and help India become self-sufficient in the energy storage space.
Conclusion
According to many industry experts, the capacitor market in India is expected to grow at a rapid pace in the coming few years. And if you were searching for the best and top capacitor manufacturers to invest in, then you have got your hands on the most detailed list on the internet. However, if you were just curious and wanted to know a little bit about the key players in this industry, we hope that our today's post has helped you in some way.