When it comes to building sturdy structures, TMT bars are the way to go! These high-strength steel bars are used in construction projects like bridges, dams, and buildings, and their unique manufacturing process combines thermal and mechanical treatments. The result? A super-strong, flexible, and ductile material that can withstand earthquakes and corrosion, making them perfect for coastal regions. In India, the demand for TMT bars is skyrocketing thanks to the construction boom, rapid urbanization, and the government's focus on infrastructure development. Take a look at the last year's data, the entire construction industry had a 6.4% annual growth compared to the previous financial year.
As you can already tell, the construction industry of India is set to rise in the coming few years, and this growth can easily last for decades. That simply means the demand for TMT bars is going to rise as well. And many TMT bar manufacturing companies in India are trying to keep up with such rising demand. So if you are curious to know about which are the top players in this game, then this post is exactly for you. Here we'll be introducing you to the top 10 best TMT bar manufacturers in India. You may be someone who's interested in investing in the top TMT bar manufacturing companies or someone who's just looking for some insights into this particular segment of the industry. If that's the case, then we'd advise you to follow along until the end because it is going to be fun.
List of Top TMT Bar Manufacturers In India
1. TATA Steel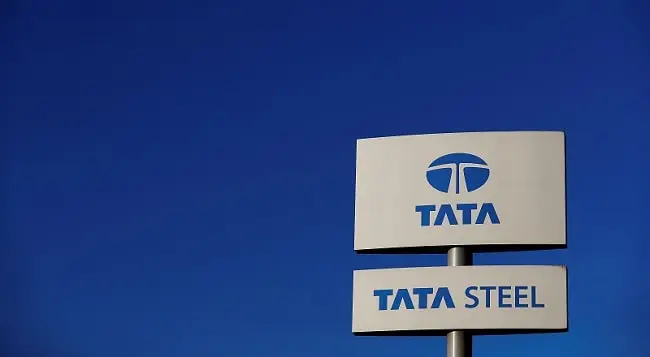 Tata Steel Limited is a top-notch Indian multinational steel-making company that belongs to the prestigious Tata Group. This company has been around for 115 years and was previously known as Tata Iron and Steel Company Limited (TISCO). It's the second-largest steel company in India by domestic production, right after Steel Authority of India Ltd. (SAIL), with an annual capacity of 13 million tonnes. The company operates in 26 countries and employs around 80,500 people, with its main operations in India, the UK, and even Netherlands. This company has even been ranked 486th in the 2014 Fortune Global 500 ranking of the world's biggest corporations, proving its dominance in the business world. According to recent reports, the steel industry is expected to perform even better in 2023 than it did in 2022.
2. Jindal Steel and Power
This impressive company, founded in 1979 and based in New Delhi, has made a name for itself as a top producer of high-quality steel products. JSPL is part of the Jindal Group, which is a prestigious organization in the country. In terms of tonnage, this company is the 3rd largest private-sector steel producer in the country. But that's not all, JSPL's commitment to sustainability and innovation has led to some groundbreaking achievements. For instance, the company set up the world's first DRI plant in Odisha, showcasing its dedication to sustainable practices. JSPL's innovative steel technology has even been featured as a case study at Harvard University, making it a true trailblazer in the industry. It's no wonder the company's stock price has skyrocketed by 375% in the last three years, providing impressive returns for long-term holders.
3. Essar Steel
Essar Steel India Ltd. is among the top 10 TMT bar manufacturers in India and has been a trusted name in the industry since its inception in 1969. With a production capacity of 10 MTPA, Essar Steel is one of the largest steel manufacturers in the country. In 2020, the company was acquired by ArcelorMittal Nippon Steel India Limited, a joint venture between two global steel giants. Apart from its impressive production capacity and reputation for quality, Essar Steel India Ltd. is also contributing to the green energy transition. The Essar Group recently announced a massive $3.6 billion investment in Essar Energy Transition (EET), a project that will promote sustainable energy projects in the UK and India. The investment includes $1.2 billion for green ammonia manufacturing in India, a promising development for the country's efforts to shift to cleaner energy sources.
4. JSW Steel Limited
JSW Steel is a well-established TMT bar manufacturer that has been in the business for over 40 years. The company's journey began in 1982 when it established its first steel plant in Mumbai. Over the years, JSW Steel has grown exponentially, expanding its operations and acquiring other steel companies. JSW Steel's innovative approach sets it apart from other TMT bar manufacturers in India. The company has implemented various projects aimed at reducing the cost of production, including the creation of the world's largest conveyor system. With this approach, JSW Steel is well-positioned to remain competitive in the market. Despite a recent dip in its share price, JSW Steel remains an attractive investment opportunity. Experts predict that the company's stock may increase by around 10%, delivering substantial returns to its shareholders.
5. SRMB Steel
With a rich history dating back to 1951, SRMB Steel has grown to become one of the most prominent names in the industry. Boasting a turnover of Rs. 1200 crores, SRMB Group has a strong retail presence across the country. But that's not all, this company also has an impressive list of clients, including big names like Indian Railways, Larsen & Toubro, DLC, Reliance, Wipro, etc. The company follows strict quality standards to produce TMT bars of Fe 550 grade. This means you can trust that their products will meet your needs and exceed your expectations.
6. Madhav KRG Group
Madhav KRG Group has been around since 2002 and is one of the leading steel manufacturers in the North. They're known for producing premium quality TMT rebars under the brand name JYOTI that are perfect for any construction project. Madhav KRG Group's TMT bars are available in a variety of sizes, making them a great choice for house construction. They're known for their superior bond strength, outstanding weldability, and earthquake resistance. Their unique rib pattern ensures a strong bond with cement, which helps make buildings stronger and more durable. The company is committed to using only the best technology and the strictest quality control measures to ensure that its TMT bars are of the highest quality.
7. Sree Metaliks
Sree Metaliks is a successful iron mining company in India that's earned a reputation for its exceptional quality standards. Since their incorporation in 1995, they've achieved comprehensive integration of diverse products. Sree Metaliks has a production capacity of 2.5 MTPA, and they're proud to manufacture TMT bars under the brand name "SM Titan." These TMT bars are no ordinary bars, as they're manufactured using the latest technology and have various features, such as earthquake resistance, strong welding capacity, fire resistance, and a robust hold on concrete. What's even more impressive is that SM Titan TMT bars are sold at competitive prices, creating immense value for both clients and stakeholders.
8. Radha Smelters Pvt Ltd
Radha Group, a renowned conglomerate, was founded in the 1960s by Late Shri Radheshyam Ji Saraf and is currently run by his sons. The group primarily caters to the South Indian market's high-quality steel demand in the infrastructure sector. Radha Group's cutting-edge plants use LRF technology to manufacture high-quality TMT steel bars. The steel production process involves converting iron ore into steel in the basic oxygen furnace, refining it in the ladle, and then purifying it. Thanks to their unwavering commitment to quality and innovation, Radha Group has become one of India's leading TMT bar manufacturers. Their products are known for their exceptional strength, durability, and resistance to corrosion.
9. Steel Authority of India (SAIL)
Steel Authority of India Limited (SAIL) is a highly regarded public sector company based in New Delhi. It was established on January 24, 1973, and is currently owned and operated by the Ministry of Steel. SAIL boasts of having over 60,000 employees who have contributed to making it the largest government-owned steel producer in India, with a turnover of around Rs. 1,03,480 Crore (US$13 billion) in the last fiscal year. SAIL's TMT bars are of the highest quality and highly sought after in India. The company's annual production capacity of 16.30 million metric tons of TMT bars is commendable and makes it one of India's fastest-growing Public Sector Units.
10. RINL Steel
Last on our list is Rashtriya Ispat Nigam Ltd, which is a popular steel producer based in Visakhapatnam, India. They are the entity responsible for operating the main Steel Plant located in Visakhapatnam, which is India's first shore-based steel plant built with cutting-edge technology. RINL has grown impressively over the years and expanded its capacity to 7.3 million tonnes per annum. RINL has big plans for the future and aims to invest a whopping ₹60,000 crore (US$7.5 billion) to increase its capacity to 20 million tonnes by 2027.
Conclusion
Alright, we have presented all the facts, stats, and how these top TMT bar manufacturing companies function. We hope that this has satisfied your curiosity, and if you were looking forward to investing in such manufacturing companies, then you are already off to a good start. However, don't forget to do your own due diligence, and technical and fundamental analysis before investing in any of these companies.