Plywood is a type of board made by adhering thin layers of wooden veneers together at right angles. Maple, mahogany, pine, oak, cedar, & spruce are just some of the most popular types of wood used to make plywood.
Many benefits, including as resistance to chemicals, moisture, and fire, and increased adaptability and reusability, come along with its simple installation process. Plywood has several uses due to its versatility, including as a building material for floors, roofs, doors, furniture, walls, & exterior cladding.
Plywood is among the most multipurpose construction materials available. This solution takes care of all your interior needs, including furniture, paneling, and decor. Plywood is a crucial structural component, so it's important to make sure you're buying the highest quality you can find just like you would with cement, steel, bricks, and other construction materials.
Poor quality plywood can lead to unsafe furniture that is susceptible to decay from water, rats, insects, and pests. Even if they survive the rigorous treatment, they may not last long. To locate the best plywood company for your projects, this list is essential.
List of Top Plywood Companies in India 2023
| | | |
| --- | --- | --- |
| Plywood company | Establishment | Headquarters |
| Archid ply | 1976 | New Delhi |
| Austin Plywood | 2006 | Kolkata |
| CenturyPly | 1986 | Kolkata |
| Duro Ply | 1957 | Kolkata |
| Greenply | 1984 | Kolkata |
| Kajaria ply | 2018 | Delhi |
| Kitply | 1982 | Assam |
| Merino Industries | 1965 | Uttar Pradesh |
| Prestige plywood | 1983 | Kerala |
| Uniply | 1996 | Mumbai |
Here is a list of Top 10 Best Plywood Companies in India 2023
1. Archidply Industries Limited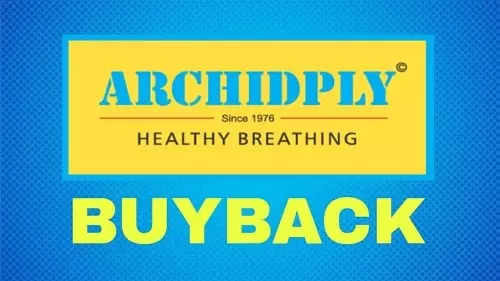 In India, Archidply Industries Limited creates and sells a variety of items made from wood and paper. Among its many products, the company provides ornamental laminates, PVC boards, WPC boards, and hybrid WPC boards, as well as plywood in a variety of species and construction methods. The company has made a name for itself by providing customers with a wide range of high-quality items in many different tones.
 In addition, in 2008 it was the first company in India to introduce plywood with low levels of formaldehyde emissions. At the moment, Archid Ply sells its wares all over India and in 20 other countries to the hotel, housing, commercial, healthcare, & educational sectors.
2. Austin Plywood Private Ltd.
Wooden goods are what Austin Plywood Pvt . Ltd. focuses on creating. Plywood, block board, & flush doors are available for use in any indoor or outdoor space. The company has established itself as a leader in the global plywood market, and it now conducts business in more than 25 countries. Not only that, but BS 1088 Lloyds of London, UK, has specifically endorsed Austin Plywood as the only brand they will accept.
3. Century Ply
Here's a name that's likely already familiar to you. You know the finest advocates for whatever it is you don't know much about. Though you may not consider yourself a music expert, you're likely familiar with A.R. Rahman. Similarly, you may not be a plywood dealer, but you are familiar with Century Ply.
They've built an empire in India by consistently satisfying clients with high-quality plywood for decades. Plywood of every conceivable type is available at their store. Even if they stand behind their products with a warranty, just the moniker "Century Ply" alone is a mark of quality assurance. Plywood is also sold here, making it an internet destination.
Plywood, decorative veneers, laminates, pre-laminated boards, medium-density fiberboards, particle boards, and flush doors are among products that Century Plyboards (India) Ltd excels at producing and selling. Also available are pre-engineered doors, fiber cement boards, & PVC sheets, in addition to services at a container freight station and the trading of chemicals and panel materials.
4. Duroply Industries Limited
Under its namesake "Duro" brand, Duroply Industries Ltd is a formidable competitor in the global plywood market. Plywood, blockboards, ornamental veneers, & flush doors are all available and are of a high grade. The brand has earned a reputation for using only the highest quality ingredients in its products. Due to its FSC & E1 certifications, Duro Ply now advertises itself as a "forest-friendly" company. And now it's also the first company in the world to produce and sell plywood made of European Beech.
5. Greenply
Plywood, as was previously noted, is utilized throughout the entirety of the building process. Plywood of several types is needed at various stages of the project. Plywood manufactured by particular firms is highly regarded, yet customers often mix and match different manufacturers' products. You may wish to go with Greenply if you want to skip all of this extra work.
The manufacturers of this plywood set out to become the go-to source for any and all plywood requirements. Greenply offers an extensive variety of plywood products, including decorative veneers and block boards.
More than 13,000 dealers, distributors, sub-dealers, & retailers help it maintain a presence in more than 300 cities across India through its 45 branches. As if that weren't enough, they've also been honored with the Outstanding Green Manufacturing Business accolade from the National Feather Awards.
6. Kajaria Plywood Private Limited
Kajaria Plywood Pvt. Ltd. produces wood panel products marketed under the KajariaPLY name, and it is a completely owned subsidiary under Kajaria Ceramic Ltd., India's largest producer of ceramic/vitrified tiles. It manufactures a variety of plywoods, flush doors, blockboards, & laminates. In addition, at the present time, the firm exports its wares to 35 nations.
7. Kitply Industries Limited
Kitply has evolved a long way from its early days in 1982. It currently employs more than a thousand people, uses cutting-edge technology, and has more than 300 dealers spread around the country.
Compared to the standard plywood cost in India, Kitply goods are likewise very reasonable. Kitply's wide range of items can be found everywhere from modest living rooms to the executive offices of multinational corporations.
The corporation, however, has not ended there. In recent years, they've widened their customer base to include the Middle East in addition to Nepal, Bangladesh, & Pakistan. Also, Kitply is a corporation that takes its social responsibility seriously. The corporation has been trying to better the lives of the poor by constructing housing for individuals who work within the factories for quite some time.
The Kitply Agro Forestry Initiative is also well-known for its work in protecting India's forests.
8. Merino Industries
The items made and sold by Merino Industries can be found in a variety of settings, including private residences, corporate workplaces, and public spaces. Originally established as a plywood factory, the company has expanded into the production of laminates, panels, doors, & vinyl flooring. In addition to its core Agro Business and IT services, Merino Industries also has a number of subsidiary businesses.
9. Prestige plywood
Prestige Plywood has a variety of collections of high-quality plywood that are tailored to the specific needs of its customers. Our company is dedicated to providing high-quality plywood and meeting or exceeding industry standards on a global scale. The company's primary offerings include various types of plywood and doors, as well as block board and shuttered film-faced plywood. In addition to supplying film-faced plywood to various countries, the company has begun producing plywood for commercial and maritime applications.
10. Uniply Industries Limited
Uniply Industries Ltd is an Indian company that produces and exports plywood and associated products. It sells a wide variety of paneling and flooring materials, including block boards, artistic veneers, MDF, liners, doorways, flooring, adhesive, & furniture and furnishings.
It also includes commercial and residential interior solutions for civil development, architectural and design, mechanical, electric, plumbing, & more. UniPly and Vector Projects Private Ltd. have recently partnered to offer turnkey solutions for any and all infrastructure projects.
Conclusion
These ten manufacturers produce some of the finest plywood in the country and should be your first port of call if you're in the market for some high-quality wood.
Plywood brands are selected based on a number of factors, including price, durability, longevity, size, style, & resistance to moisture. It is important for long-term sustainability that plywood is of high quality since it can provide lifetime assurance.
Every one of these ten manufacturers possesses what it takes to provide you the house of your dreams thanks to their years of experience, high customer satisfaction ratings, and extensive product catalogues.