The most popular type of wood flooring for domestic use is laminate. The most prevalent application is as a covering for existing hardwood surfaces. The aesthetic benefits of laminate are numerous. It requires less effort to maintain and lasts longer. Decorative laminates are typically used like a overlay over wood, for wood panels, laminated table tops, & other wooden furniture. These laminates are rigid and brittle, with a thickness of roughly 1 mm.
Decorative laminates can be broken down into three distinct categories depending on whether they are high-pressure, low-pressure, or edge banding. Furniture, cabinets, flooring, retail fixtures, and others are the five major end-user categories that make up the decorative laminates market. As per the news, the Indian decorative laminate industry is likely to become worth $2.4 billion by 2028. Also, exporting these products has given a chance to increase production.
Since Laminates are man-made, they come in an enormous spectrum of hues, designs, and finishes, according to the sheets' level of polish. Since laminates are typically used to adorn and protect hardwood furniture, their appearance and texture are of utmost importance.
List of Top Laminate Companies in India

Based on your requirements, one can choose any of the best laminate manufacturing companies in India listed below:
1. GreenPly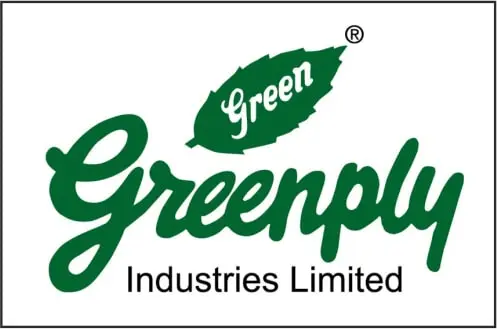 With an annual production capacity of about 12.2 million laminate sheets, GreenPly is considered one of the top three laminate manufacturers in the world. Plywood, particle boards, décor laminates, wooden veneers, & medium density fiber boards are the main products manufactured by the company. GreenPly Industries Limited is an established Indian multinational corporation. The company's network of distributors and dealers totals about 12,000 people.
GreenPly, based in India, has been around for 24 years. This firm also produces stylish veneer, block boards, plywoods, MDF, & laminate flooring in addition to laminates. GreenLam Laminates is the brand name under which GreenPly's laminates are offered in the Indian market.
2. AICA Laminates
The Japanese-owned AICA Laminates factory in India produces commercial and industrial laminates. In keeping with its green product strategy and international environmental standards, the company's manufacturing unit is located in Rudrapur, Uttarakhand.
Sunmica has been the company's flagship manufacturer in India for many years due to its consistent high quality, long lifespan, and dependability. Artistic laminate sheets for use in kitchens, bathrooms, and other rooms are available. In fact, the company's name has become increasingly familiar to consumers everywhere.
The company's Sunmica laminates are suitable for high-fashion surfaces due to their extensive availability in a spectrum of attractive hues, exotic patterns, and innovative performance enhancements. In addition to modern and future perspectives, the company offers fashionable product designs, colors, and textures.
3. CenturyPly
As India's first "ISO 9002"-accredited business, CenturyPly sets the bar high. The Nesta retail locations also carry finished pieces of furniture for immediate use. CenturyPly has been in business for thirty years, making it a well-established firm. The Nesta brand also includes furniture stores that sell ornamental laminates and plywood. In 1997, CenturyPly was the first Indian company to introduce Borer-Proof plywood. Recently Century Plyboards (India) Ltd. has launched a premium decorative laminate collection in collaboration with famous bollywood fashion designer Manish Malhotra. These stylish laminates are designed for high-end customers and can be found all over India.
Guwahati, Karnal, Chennai, Kandla, Kolkata, and Burma, all host production facilities for Century Plyboards Ltd. VENLAM, which stands for "Veneer Laminate," is a new product that combines layers of penetrated Kraft paper with a decorative face veneer. CenturyPly's laminates are available in thicknesses of 1 mm to 0.8 mm.
4. Merino Laminates
Merino Laminates produces and exports the highest quality plywood and ornamental laminates, mostly for use in the home's interior. When the company established its laminate manufacturing plants in Hapur & Rohad, HPL were added to the product line.
Merino is listed as the top company that produces ornamental laminates. In 1981, the "Merino Group," the forerunner to today's "Merino Laminates," opened for business. Production of laminates is now part of their repertoire as well. Merino Laminates employs three thousand workers across three production facilities and exports high-quality products to sixty countries. It operates out of 19 locations across India.
As a result, they have become known for creating and delivering cutting-edge lifestyle statements. Their innovative solutions have changed the face of Indian real estate and the way people think about their homes.
The broad selection of offerings and the drive for constant improvement have ensured that existing business proposals have had substantial value added to them.
5. Durian
On February 1, 2006, Durian launched its groundbreaking factory to produce aesthetically pleasing high-pressure laminates. This company has earned a stellar reputation for its unparalleled creativity, unwavering dedication, and unrivalled commitment to quality. The Durian Company is well-equipped with a chemical plant that produces resins required in the laminate manufacturing method in addition as Decorative HPL (High-Pressure Laminates).
A wide variety of laminates, including those with special properties like abrasion resistance, metal foil, chalk boards, digital printing, post forming, door skins, & screen printing, are manufactured from durian and enjoy widespread popularity.
Their facility has a chemical plant specifically for producing resins. Laminates are made with these resins.
6. Royale Touch Laminates
In India, you'll find Royale Touche Laminates, a manufacturer of high-end laminates. It all began in 1978 in the city of Wadhwan, Gujarat. When it comes to laminates, nobody does it better than Royale Touche Laminates. The business is part of a larger organization that includes affiliated businesses. The contributions of each of these businesses to Royale Touche Laminates' success are essential. Royale Touche Laminates are committed to offering unparalleled excellence in both products and service. Because of this, it has become a favorite among Indian architects, interior decorators, & homeowners.
7. Globe Panel Industries
In India, Globe Panel Industry is a family-run business that has built a reputation for producing superior plywood and laminate. Since 1992, they've been creating innovative items that customers love. Customers have come to know and trust the GL Plywood brand, under which the company sells its plywood products. Globe Panel Industry has carved out a special place in the woodworking sector thanks to their dedication to offering first-rate customer service and cutting-edge goods.
8. Finilex Laminates
Finilex Laminates, established in 2001 and located in Ghaziabad, UP, India, produces high-quality furnishings for the home. They produce a wide variety of materials under the "Finilex" brand name, including HPL sheets, HPL tiles, and decorative laminates. Because of their extensive distribution network, you may find their items all over Northern India. Finilex Laminates is widely recognized as one of India's finest laminate producers due to the company's dedication to creating high-quality, aesthetically pleasing home furnishings.
9. Signature Laminates
The Ahmadabad-based company Signature Laminates is widely recognized as a leader in the production of high-quality decorative laminates. Because of their excellent reputation, they are able to sell about 40% of their output in foreign markets. Signature Laminates launched Color plus Laminates in 2004 as a brand catering to the needs of the US consumer market. With cutting-edge technology worker in their factory in District Kheda, Village-Kanera, Gujarat, turn out an assortment of beautiful laminates that sell well at home and abroad.
10. Delta Laminates
When it comes to ornamental laminates, nobody does it like Delta Laminates. The company has always been at the forefront of creating ground-breaking new items with the customer in mind. The company's factory may be found at Santej, Gujarat.
Since they are long-lasting, germ-proof, and simple to clean, Delta laminate products have exploded in popularity. It has over 550 unique laminated sheet patterns to choose from. The Intima, Truewood, Textra, Door Skin, Woodgrain, Solid, Abstract, & Digital Collection lines of laminated sheets are offered by the company.
The Delta Laminates brand is well-known in India and beyond. In addition to the Continent, it also conducts business in the United Arab Emirates, Malaysia, Singapore, and China.
Conclusion
If you're looking for the best laminates, you now know where to look and which brands or manufacturers to trust. In addition to producing high-end laminates, these companies also produce a wide variety of other materials useful in woodworking and furniture making. As a result, we recommend that you do some additional research into the product offerings of your preferred company on this list.
How To Pick The Right Laminate Flooring
Alright, now's the time to finally jump on the things you should consider in order to choose not only the right type of laminate, but the best one in the market under your budget. Ready for that? Here we go.
1. Laminate Thickness
The equation is pretty simple here, the thicker the laminate, the tougher and more long-lasting it'll be. If you've got a room where not many people walk, like a private study or a guest room, you can go with a thin one around 6-7mm. It's kind of the pocket but might not last very long in busy places. If your space gets a moderate amount of foot traffic like living rooms, an 8-10mm thickness is just right. But if you have a place where lots of people come and go, or you just want the best of the best, go for the thick ones that are 12-15mm.
2. The AC Rating
Think of the AC rating as a toughness score for your laminate. It goes from AC1 (delicate) to AC5 (super tough). AC1 is great for quiet spots like bedrooms. In contrast, AC5 can handle busy places like shops or offices. For most homes, AC3 is the best bet because it is not too soft, not too tough, and friendly on the wallet.
3. Style and Appearance
Are you dreaming of wooden floors? Laminate can make it look like you've got oak or even mahogany. If you fancy the shiny look of marble or the class of ceramic tiles, guess what? Laminate has got you covered!
4. Texture and Finish
See, the way your floor feels can make a big difference. If you're into the smooth and modern vibe, go for a sleek finish. It's super easy to clean too. For those who like the old-school, vintage feel, there's a type that looks like it's been carved by hand. And if you're all about feeling the grooves and patterns under your feet, pick one with a raised finish. It adds a little extra touch to your floor.
5. Installation
Well, the thing is how you fit your laminate can affect how long it lasts and how steady it feels underfoot. The click-lock way is easy-peasy; the pieces just click together, so no mess is made. If you're up for a bit more work, the glue-down way gives a firm finish, but only if you use the right kind of glue. If you like things simple, go for laminates that come with a built-in cushion underneath.
6. Water Resistance
See, laminate is a bit tougher than regular wood when dealing with wet spills, but it's not completely waterproof. If you're thinking of places like the kitchen or bathroom, which can get wet often, you might want to look at laminate that can handle water better.
7. Price
Laminates don't pinch your wallet as much as hardwood. Still, remember that some types are better at a few things like handling water, better finish, low noise, etc. These will certainly cost you a little more than the regular ones, but hey, the decision is yours to make.
8. Maintenance
One of the cool things about laminate flooring is that it's super easy to keep clean. A simple sweep now and then, with a light mop once in a while, is all you need. Just remember not to use too much water when mopping.
Laminate Frequently Asked Questions
Q1. Are decorative laminates environmentally friendly?
Ans: The environmental friendliness of decorative laminates can vary depending on the manufacturer and materials used. Some laminate manufacturers prioritize sustainability by using recycled materials, low-VOC (volatile organic compounds) adhesives, and environmentally responsible manufacturing processes. It's advisable to look for laminate products that have certifications indicating compliance with environmental standards.
Q2. How are decorative laminates different from regular laminates?
Ans: Regular laminates are often used for functional purposes like flooring or countertops, whereas decorative laminates are primarily used for aesthetic enhancement. Decorative laminates are designed to mimic the appearance of natural materials like wood, stone, or metal, providing a cost-effective alternative with a wide range of design options.
Q3. How do I clean and maintain decorative laminates?
Ans: Decorative laminates are relatively easy to clean and maintain. Regular dusting and wiping with a soft, damp cloth is usually sufficient for day-to-day cleaning. Avoid using abrasive cleaners or harsh chemicals that can damage the laminate surface. Always follow the manufacturer's instructions and guidelines for proper care and maintenance.
Q4. Can decorative laminates be used in wet areas like bathrooms?
Ans: While decorative laminates are generally moisture-resistant, they are not completely waterproof. In areas with high humidity or direct water exposure, it is advisable to use laminates specifically designed for wet environments, such as laminates with a moisture-resistant or waterproof backing.
Q5. How are decorative laminates installed?
Ans: Decorative laminates are typically applied using adhesive to the surface being covered. The laminate sheet is carefully positioned and pressed firmly onto the substrate. Trimming and finishing work may be required to ensure a neat and seamless appearance.