India's private sector bank, ICICI Bank, has been a financial powerhouse for decades. ICICI Bank has distinguished itself in the banking business with its innovative approach. They have customer-centric methods, and solid financial performance. This content covers ICICI Bank's net worth, CEO, founders, head office, and fascinating history.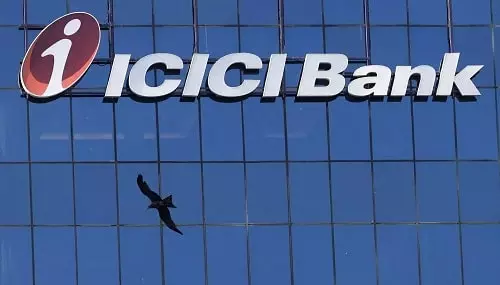 | | |
| --- | --- |
| Net worth | $78.86 billion |
| CEO | Mr. Sandeep Bakhshi |
| Founder | Indian government, World Bank |
| Head Office | ICICI Bank Towers, Bandra-Kurla Complex, Mumbai |
Net Worth:
A $78.86 billion net value was assessed for ICICI Bank. However, ICICI Bank's large net worth shows its financial strength and millions of consumers and investors' faith.
CEO:
ICICI Bank MD and CEO is at present Mr. Sandeep Bakhshi. Bank leadership might change owing to appointments and retirements. Sandeep Bakhshi has guided the bank's expansion and leadership.
Founders:
ICICI Bank's history is intimately tied to the Industrial Credit and Investment Corporation of India (ICICI), which helped industrialize and develop India. Without individual entrepreneurs, ICICI Bank was founded by the Indian government, the World Bank, and Indian industry leaders.
ICICI was founded in 1955 by the Indian government, World Bank, and Indian industrial stakeholders. It was founded as a development bank to finance industrial projects and boost India's economy.
In 1994, ICICI Bank was founded to diversify and grow its services. Over time, ICICI Bank has become one of India's major private sector banks and ICICI Limited a financial services behemoth.
Head Office:
Mumbai is ICICI Bank's headquarters. The address is ICICI Bank Towers, Bandra-Kurla Complex, Mumbai. Mumbai, India's financial hub, is excellent for a major bank's headquarters.
The head office houses ICICI Bank's senior executives, strategic teams, and key divisions that manage the bank's numerous financial products and services.
History:
ICICI Bank's history shows how financial institutions shaped India's economic change. Phases of ICICI Bank's journey:
Age of Development Banking
The 1955-1990s industrial development institute ICICI provided long-term financial assistance to industrial initiatives. ICICI was vital in funding infrastructure, industry, and technology during this time.
Banking for Many
ICICI Bank was founded in the 1990s to serve more customers and provide more financial services. To make banking easier, the bank launched new products and technologies.
Global Growth and Diversification
ICICI Bank entered many countries with branches and subsidiaries. It expanded into insurance, asset management, and securities to offer full financial services.
ICICI Bank's success is due to its ability to react to market circumstances, embrace technology, and prioritize customers. Customer focus and innovation have given the bank a reputation for quality and dependability.
ICICI Bank continues to provide exceptional banking services, drive economic development, and improve the financial well-being of Indians and others as it adapts to the changing financial environment.