India has a robust banking system with a mix of public and private banks. At present, there are around 21 private banks in India that serve the population in rural and urban areas. In a country with the highest population, the banks should have a high penetration to serve a large audience. In addition, the economy of scale makes the business even more attractive for the banking industry. RBI regulate the banking system in India, ensuring that the customer's interest is well protected. In addition, most of the banks in India offer wide umbrella services, which means that the scope of banking is not just restricted to saving accounts. You can avail of different investment services, insurance services, corporate services and a lot of other different services from the bank.
Many people prefer private banks over public banks in India. In some cases, private banks are ahead of public entities since they made the first move in digitalising services. If you are willing to open an account in a private bank, the next big question is, which is the best private bank in India in 2023? Well, we are here to help you, and we have shared the required details in the section below. Go ahead and check out the list of the top 10 best private banks in India in 2023.
List of Top Private Banks in India
We have compiled a list of the best private banks based on multiple factors. We have considered customer satisfaction score, number of branches, revenues, profits, number of ATMs, services offered and NPA before we came up with the list. So, you can check out the list and avail of services from any bank listed below.
1. HDFC Bank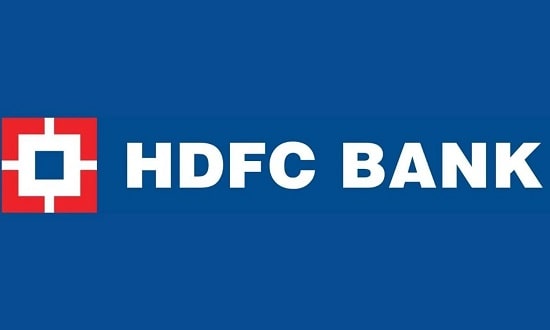 On top of the list is HDFC Bank and it is the largest private bank in India. HDFC bank has an employee base of 1.66 Lakh employees, making it the fifteenth largest employer in the country. The bank was founded in 1994, and as of today, the branch has over 7820 branches across 3203 cities. Some of the hot offerings from the bank include saving bank account, credit cards and loans. The bank has a revenue of approximately Rs 204,666.1 crore in 2023. If you are looking for the best private bank, you must certainly opt for HDFC Bank. You will love the wide array of services you can avail from this bank.
2. ICICI Bank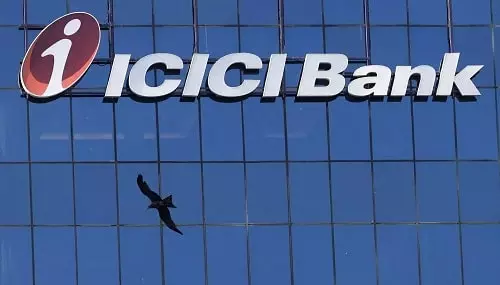 Another popular bank on the list is ICICI Bank. This bank also has its headquarters in Mumbai, and it is known for services like saving accounts, flexible deposit schemes, non-life insurance, asset management, investment banking and venture capital. ICICI Bank has approximately 5900 branches in India, and it also has operations in countries like Dubai, Singapore, the United States, Qatar and many other international locations. ICICI Bank was set up in 1994, and today, its revenue is over Rs 186,178 crore. During its lifetime, ICICI Bank has acquired Bank of Rajasthan, Bank of Madura, Sangli Bank and some branches of Grindlays Bank. You might be surprised to know that ICICI Bank was one of the entities that helped set up CIBIL.
3. Axis Bank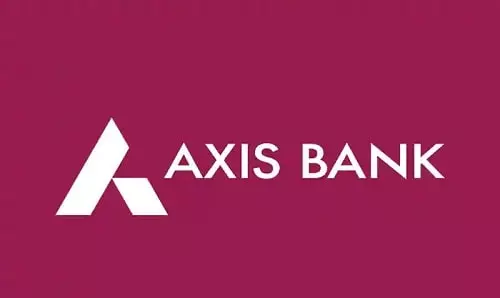 The next option on our list is Axis Bank. This was earlier known as UTI Bank, and in 2007, the name was changed during a rebranding exercise. The headquarters of Axis Bank is also in Mumbai, and it has been a favourite private bank for the masses. Axis Bank was incepted in the year 1993, and the bank has operations in multiple countries. Presently, the bank has over 4758 branches in India, along with a huge network of ATMs and cash recyclers. The bank also offers premium bank services for high-net-worth individuals. If you are looking for a mix of outstanding digital and customer services, then you can opt for Axis Bank.
4. IndusInd Bank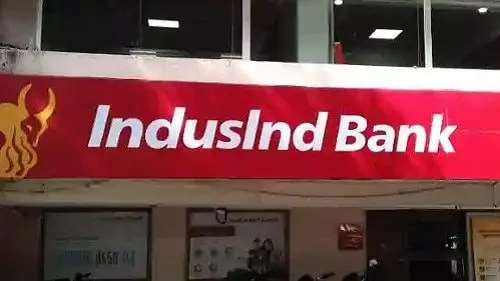 IndusInd Bank has been a popular choice among Indian consumers because it offers additional interest rates than most of the other banks on the list. This bank was also incepted in 1994 when Manmohan Singh was the Union Finance Minister. The core competency of the bank is retail banking services. IndusInd Bank has a revenue of over Rs 38,230 crore, and it has an employee base of over 33500 employees. If you are looking for a private bank that offers additional interest rates on saving accounts and deposits, then IndusInd Bank is the one for you. You will surely love the services offered by IndusInd Bank.
5. Kotak Mahindra Bank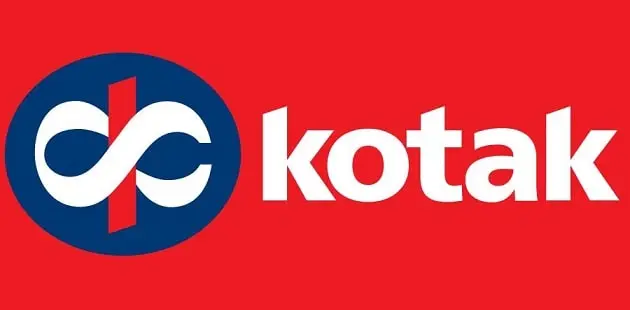 Kotak Mahindra Bank has a very similar model to that of IndusInd Bank. The bank also promised higher returns and higher interest rates on the deposits. This led to the popularity of Kotak Mahindra Bank. The bank was established in 1985, before the era of liberalisation, globalisation and privatisation. As of today, it is one of the largest private-sector banks in the country. Kotak Mahindra Bank has approximately 1750 branches in India. Since its inception, Kotak Mahindra Bank has acquired ING Vysya Bank. In addition, Kotak Mahindra Bank was also one of the first banks to offer online saving bank account to customer. This was quite a popular offering from the bank. In a recent update, Kotak Mahindra Bank also acquired Sonata Finance for a deal costing Rs 537 crore.
6. YES Bank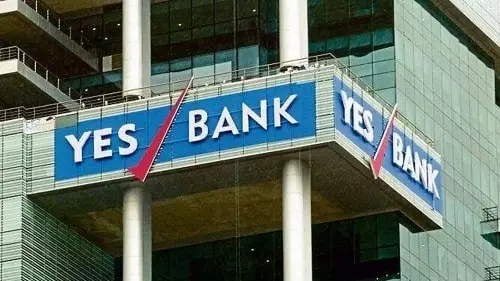 At number 6, we have Yes Bank, one of the youngest banks on the list. The bank was incepted in 2004, and the bank was once a very popular choice. The bank has been through some major reforms and restructuring because of the troubles in the banking industry. As of today, the bank is back to its full operations, and its rating has been upgraded too. The bank is making a solid profit, and hence the people having a bank account in Yes Bank shouldn't worry. As of today, Yes Bank offers services like credit card, consumer banking, insurance, corporate banking, loans, wealth management, private banking and investment banking services.
7. Federal Bank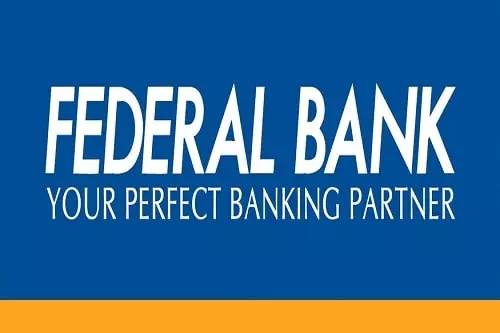 Next on the list is Federal Bank, which has its headquarters in Kochi, Kerala. The bank has a customer base of over 10 million customers, and a good portion of these customers are also NRIs. The bank was established in 1931, and it was earlier known as Travancore Federal Bank Limited. In 1949, the name of the bank was changed to Federal Bank. During its operations, Federal Bank took over Chalakudy Public Bank, Cochin Union Bank, Alleppey Bank, St George Union Bank and Marthandam Commercial Bank.
8. RBL Bank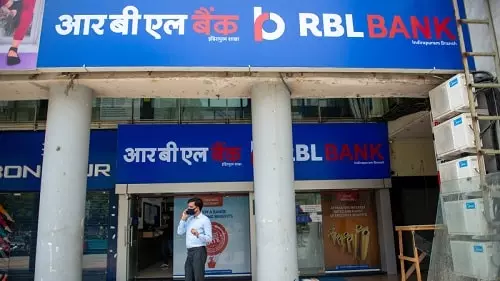 RBL bank is another young bank, and it is often called the new age bank by Gen Z. The bank was founded in 2014. It now offers services ranging in institutional banking, corporate banking, commercial banking, retail banking and other such services. The history of RBL Bank can be traced back to 1943, when Ratnakar Bank was founded. The name of the bank was changed to RBL Bank in 2014. The bank has its headquarters in Mumbai, and it also offers some innovative credit cards to customers. The revenue of RBL Bank is Rs 10516 crore, with a net income of Rs 6367 crore. The bank has more than 500 branches that employ 9257 employees in India. RBL Bank has also received awards for Best Bank for Digital Solutions, best Bank for Microfinancing, Best Small Banka and Best Self-Service Banking Initiative.
9. South Indian Bank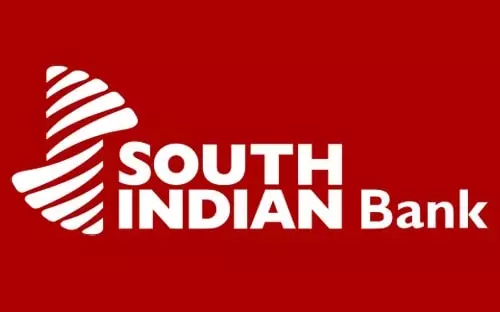 Another major private bank in India is South Indian Bank. This bank has its headquarters in Thrissur, Kerala, and it has more than 933 branches in the country. The bank was founded in 1929 under the Companies Act and was converted to a Scheduled Bank in 1946. South Indian Bank was also the first private bank in Kerala to be licensed under the Banking Regulation Act. South Indian Bank has done quite innovative stuff when it comes to automation under the crisis for business continuity, and it was awarded the UiPath Automation Excellence Award in 2021. The bank has approximately 8000 employees, and it is certainly a bank that you can trust.
10. Bandhan Bank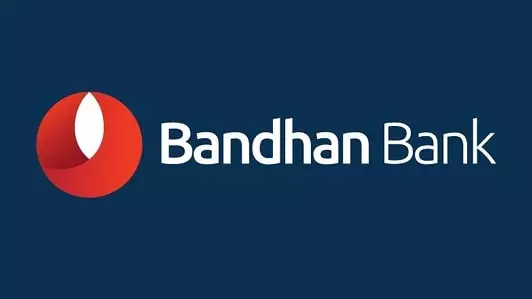 Bandhan Bank is yet another newest banks in the country. The bank was incepted in 2015 and was earlier known as a microfinancing unit. Eventually, the scope of services expanded and by 2010, it became the largest microfinancing institution in the country. In 2015, Bandhan Bank was granted a banking license. The penetration in rural areas due to its microfinance infrastructure proved fruitful for Bandhan Bank. Today, it has a network of 5639 branches and serves the customer at the root level. It offers various services like the saving account, current accounts, credit card, loans, mutual funds and even insurance products.
FAQs
Q1. Which is the Safest Bank in India?
Ans: The banking system in India is quite robust. There are many regulations which act as fiduciaries for the Indian population. In such a case, you can trust any of the banks we have listed on this page. You may want to go for the top 4 or top 5 banks from the list above, which is also a good idea. However, we can assure you that all banks on the page are safe. In addition, it is mandated for the banks to have insurance on your deposited amount, which will protect your savings up to Rs 5 Lakh in case of a systematic failure.
Q2. What Should I Look at While Selecting a Bank?
Ans: You can look at the services you need along with the proximity of the branch to your home. This will help you have better accessibility to the bank. You can also look at the facilities like cash deposit machines, ATMs and locker services if you need that frequently. Based on these factors, you can select a private bank.
Q3. What is the Minimum Balance I would Need to Maintain?
Ans: The answer to this question is subjective. It depends on the type of bank account you are opening. Almost every private bank offers zero-balance accounts with no balance to maintain. In addition, you will also come across private banks that need you to maintain a balance of Rs 10,000 – Rs 25,000. You can get these details from your relationship manager and select the type of account depending on your needs. Some premium bank accounts like Axis Burgundy offers you premium services.
Q4. Which Bank Offers the Best Digital Services?
Ans: It would be unfair to name just one bank for its best digital services. Each bank has invested heavily in its digitalisation programs, and they keep investing more money to improve its apps and website. You can look at the user interface of the banking website and take a call, depending on your preference.
Final Verdict
This was all about the top 10 best private banks in India in 2023. You can call them and get their services or walk up to the branch to open the account. In addition to this, you can also avail their digitalised services. Some of the banks in the list offer you the ability to open an account online without visiting the branch. This is what drives the growth of digital India. You can enter your details online, and you can even do your KYC online with the help of your Aadhaar card and video verification. Isn't this just awesome? So, without waiting any further, explore the options offered by these private banks and open your account with one of them today.