Soda ash is one of those magical chemicals that we use in a ton of things we do every day, from keeping our dishes sparkling clean to making sure our glass is crystal clear. But you may be wondering where all of this soda ash comes from. As it turns out, a substantial portion of the world's supply is produced in India, primarily because of the nation's bountiful resources, highly skilled workforce, and exceptional infrastructure. The soda ash industry in India is flourishing, and numerous reports have indicated that India's Soda Ash market is set to rise to $1.7 billion by 2027. There are literally numerous contenders striving for the top spots in this particular space of the market. We're talking about companies that are dominating the field with their superior products, streamlined processes, and impeccable customer service.
And in today's informative article, we're going to take a closer look at the top 10 best soda ash manufacturers in India in 2023. But we're not just going to bore you with dry stats and figures. Oh no, we're going to make this a fun and interesting read! Think of it as a journey through the fascinating world of soda ash manufacturing in India. We'll take you behind the scenes, show you how the factories operate, introduce you to the people who make it all happen, and who knows maybe we even amuse you with a couple of delightful facts along the way.
List of Top Soda Ash Manufacturers In India
1. Tata Chemicals Ltd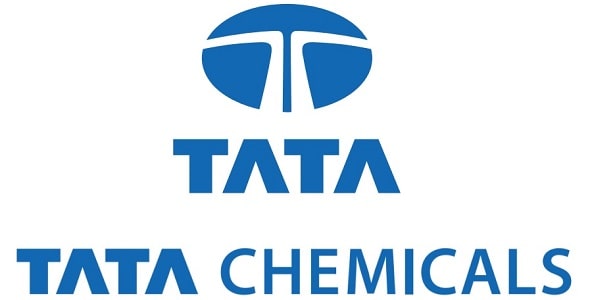 This Indian global company is taking the world of chemicals by storm, bringing us all sorts of mind-blowing chemistry and specialty products. Established back in 1939, Tata Chemicals has been at the forefront of the chemical industry for over 80 years. Tata Chemicals is famous for having the 2nd largest soda ash production facility or plant in the country. They are all about quality and efficiency, and their impressive achievements speak for themselves. In 2016, Tata Chemicals sold its urea business to Yara India, and this move allowed them to focus on their core competencies and strengthen their position in the chemical industry. In FY22, they generated revenue of ₹12,620 Cr. And for the quarter that ended December 31, 2022, their Standalone profit after tax from continuing operations was Rs190 Cr compared to Rs155 Cr for the corresponding quarter of the previous year.
2. Gujarat Heavy Chemicals Ltd
This Indian chemical manufacturing company has been a trailblazer in the industry since 1983, producing top-of-the-line soda ash, salt, and caustic soda. With its focus on quality and reliability, GHCL has become one of India's leading soda ash producers and is trusted by customers across the board, from government organizations to everyday consumers. But that's not all. GHCL also has a textiles division that produces cotton and other textile products in the country. What sets GHCL apart from other companies is its dedication to sustainable manufacturing practices. GHCL has always been mindful of its impact on the environment and has taken steps to reduce waste and promote clean energy initiatives. This socially responsible approach to business has helped GHCL establish itself as a leader in the industry and a model for other companies to follow.
3. Gujarat Alkalies and Chemicals Ltd
Next up is another awesome Indian chemical manufacturing company called Gujarat Alkalies and Chemicals Limited (GACL). They've been around since 1973, and they're all about producing high-quality chemicals like caustic soda, chlorine, and soda ash, as well as fertilizers and other agricultural products. The thing that really sets GACL apart is that they serve a wide variety of customers. Whether you're an industrial giant or just a regular person looking for quality products, they've got you covered. GACL cares about sustainability and is always looking for ways to reduce waste and promote renewable energy sources. With their eye on the future, there's no doubt they'll continue to thrive and make a difference, not just in India but around the world.
4. Nirma Limited
This privately-owned company was founded in 1969 by Karsanbhai Patel, and it operates in the fast-moving consumer goods industry. From producing soaps, detergents, and cosmetic items to soda ash, salt, cement, and even injectables, Nirma has truly diversified its portfolio. Nirma's journey began with the production of a synthetic detergent powder that was free of phosphates, and boy did it take off! This affordable yet high-quality product quickly became popular in the Indian market, and it was aptly named after Patel's daughter, Nirupama. By 1985, Nirma washing powder had become a household name in India, and it was one of the most beloved household detergents. Fast forward to today, Nirma has expanded its range to personal care products and soaps, and it still maintains its reputation for quality products that are within the reach of the common man.
5. DCW Ltd
DCW Ltd is a well-established chemical company in India with a rich history dating back to 1939 when it took over the first Soda Ash factories in Dhanghadra, Gujarat. The founder, Sahu Shriyans Prasad Jain, was not only an industrialist but also a visionary leader, philanthropist, and activist whose contributions to education, healthcare, and social welfare, have been far-reaching. His legacy lives on through DCW Ltd's commitment to excellence and innovation. The company's success can be attributed to its diverse portfolio of products that includes specialty chemicals with high-value add. Their manufacturing facilities are state-of-the-art and dedicated to producing various products such as Soda Ash, Caustic Soda, Synthetic Rutile, Hydrochloric Acid, Liquid Chlorine, PVC, C-PVC, etc.
6. Caprolactam Chemicals
Caprolactam Chemicals Ltd is a company that's been making some pretty cool stuff for a while now. Back in 1988, it was known as Vamotiwala Chemical Industries Limited, a fancy-sounding private limited company that later became a public limited company in 1992. By August 1992, the first module of the project was up and running, with the second module set to be in production by the fourth quarter of 1993. In 2008, the company decided to switch things up and give itself a new name, Caprolactam Chemicals Ltd Since then, they've been doing great in the manufacturing game, with a standalone net profit of Rs 0.74 crore in the quarter ending December 2022, a big improvement from the previous quarter's net loss of Rs 0.81 crore.
7. Lords Chloro Alkali Ltd
Since 1979, Lords Chloro Alkali Ltd. (LCAL) has been one of the big names in the chemical industry, producing and exporting an impressive range of chemicals in North India. They are headquartered in Alwar, Rajasthan, and are located in a region where there is a shortage of chloro-alkali, which gives them a competitive edge. They supply their diverse range of products to most of the soap, chemicals, paper, and plastic industries in the North Indian region. The workforce at LCAL is a capable bunch, and the company's facilities are top-notch, allowing them to handle bulk quantity orders within a well-stipulated timeframe.
8. Jayshree Chemicals Ltd
Founded in 1962 in West Bengal, this public limited company is headquartered in Kolkata, and its equity shares are listed on the BSE. Under the leadership of Shri S.K. Bangur, JCL has earned a reputation for excellence and innovation. But that's not all! JCL isn't just about soda ash manufacturing. They're also involved in windmill power generation, hydropower, and import exports. This company is actually a part of the SKB Group, a diverse and growth-oriented company. The SKB Group has major interests in the power & telecom sector, chemicals, paper,  rubber plantations, and the IT sector as well. The SKB Group's annual revenue is a whopping $375 million and is projected to hit $500 million thanks to upcoming expansion projects.
9. Punjab Alkalies & Chemicals
Punjab Alkalies & Chemicals Limited has been around since 1975 as a public limited company. Over the years, the company has grown to become one of the top chemical manufacturers in India. They even changed their name in 1983 to reflect their growing influence in the market. The company operates two major manufacturing facilities that can produce a combined capacity of almost 300 TPD. They're one of the biggest producers of Caustic Soda in North India. Although their Soda Ash production isn't as significant as some other players, they still make it onto the list of the top 10 soda ash manufacturers in the country.
10. Dwarka Dass Chemicals Co.
Lastly, we'd like to introduce Dwarka Dass Chemicals, a highly reputed soda ash, and industrial chemicals manufacturer located in Kolkata, India, which has been serving customers since 1960. In addition to manufacturing soda ash, Dwarka Dass Chemicals also produces other critical industrial chemicals such as sodium thiosulphate, sodium formate, zinc chloride, oxalic acid, magnesium sulfate, sodium sulfide, and more. As a member of the Indian Chemical Merchants & Manufacturers Association, Dwarka Dass Chemicals is committed to upholding ethical and sustainable business practices in the chemical industry. The company has invested in eco-friendly manufacturing processes and green technologies to minimize its impact on the environment.
Conclusion
There you have it. Now you have good insights into the Soda ash manufacturing space of the Indian market. So whether you just wanted to get to know about these top soda ash manufacturers, or wanted to invest in the top players in the game, we hope that this insightful post has helped you in some way.