From being a mere importer of chemicals, India has now become one of the world's leading producers and exporters of a wide range of chemical products. The industry has been growing at a steady pace for the past few decades, and today it is a vital contributor to the country's economy. With a history dating back to the late 19th century, the industry started to really thrive in the latter half of the 20th century, as the Indian economy began to grow and the government implemented policies to encourage industrial development.
Today, the chemical manufacturing industry in India is a diverse and dynamic sector, with a wide range of products including pharmaceuticals, fertilizers, pesticides, petrochemicals, and specialty chemicals. Indian chemical companies are known for their cost-effectiveness, efficiency, and high-quality products. They operate in a highly competitive global market and have to constantly innovate and adapt to stay ahead of the curve. In this article, we'll take a closer look at the top 10 best chemical manufacturing companies in India in 2023. We'll explore their operations, products, and achievements, and see what sets them apart from the rest. These companies are shaping the future of the chemical industry in India, and it's worth taking a closer look at what they're doing. So, let's get going now.
List of Top Chemical Manufacturing Companies In India
1. Tata Chemicals Limited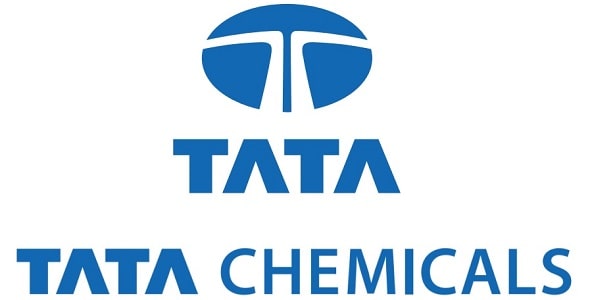 Founded in 1939, this global chemical giant based in Mumbai, India, has been conjuring up a wide range of inorganic chemicals, fertilizers, and specialty chemicals that have been helping to fuel the growth of various industries in India and around the world. As a subsidiary of the Tata Group, one of India's largest and most diversified conglomerates, Tata Chemicals has been able to draw on the vast resources of the group to establish itself as a major player in the global chemical industry. With manufacturing facilities in India, the United Kingdom, Kenya, and the United States, Tata Chemicals has been able to cast a wide net and reach clients in various industries including agriculture, construction, and consumer goods.
2. BASF India Ltd
BASF India Limited is a subsidiary of the world's largest chemical company, BASF SE, and has been operating in India for over a century. Headquartered in Mumbai, the company is a leading producer of chemicals, plastics, performance products, and crop protection products. With four production sites and multiple research and development centers spread across the country, they are a key player in the Indian chemical industry. But they're not just about making chemicals, they're also committed to making a difference. They strive for sustainable development and work towards reducing their environmental footprint, making them not just a chemical company, but a responsible one. And if you're wondering where you might find their products, the answer is everywhere.
3. Pidilite Industries
Pidilite Industries, the company behind the iconic Fevicol brand, is a rising star in the Indian chemical manufacturing industry. Founded in 1959, this company has come a long way from just being an adhesive manufacturer, to becoming a one-stop-shop for all your construction, DIY, and art needs. From sealants and construction chemicals to art materials, Pidilite Industries has got it all covered. The company has invested heavily in research and development to come up with new and improved products that cater to the ever-evolving needs of its clients. So, if you're in the market for some construction, DIY, or art supplies, Pidilite Industries should be your go-to choice.
4. Gujarat Alkalies & Chemicals Ltd
Gujarat Alkalies and Chemicals Limited, or GACL as it is fondly known, was established in 1973. This public limited company based in Vadodara, Gujarat is a leader in the production of various chemicals and alkalies that are used in a wide range of industries. GACL operates in two major business segments, Chemicals, and Power. The chemical segment is where the magic happens, as the company produces some of the most essential chemicals in the industry such as caustic soda, chlorine, and hydrogen gas. These chemicals play a vital role in the manufacturing of everyday items such as soap, paper, and even water treatment.
5. Atul Ltd
Established right after the independence of the country in 1947, Atul Ltd was one of the very first and few companies that pioneered chemical manufacturing in India. With a vast array of products that includes dyes and pigments, intermediates, agrochemicals, and industrial chemicals, Atul Ltd is a one-stop shop for all your chemical needs. And with a global network of distributors and clients, Atul Ltd is able to reach customers in every corner of the world. The company is dedicated to ensuring that its clients are completely satisfied, and it goes above and beyond to make sure that every interaction is a positive one.
6. India Glycols Ltd
India Glycols Limited (IGL) is a chemical powerhouse that's been quietly making waves in the Indian manufacturing scene since 1983. This dynamic company produces a wide range of chemicals, including some of the most in-demand products on the market such as ethylene oxide derivatives, industrial gasses, and alcohol-based products. IGL's manufacturing facilities are spread across India, but its reach extends far beyond the subcontinent. The company exports its products to over 80 countries worldwide, making it a truly global player in the chemical manufacturing space.
7. Aarti Industries Limited
This innovative company is a leader in the production of specialty chemicals, including pharmaceuticals, agrochemicals, and dyestuffs. It is one of the few chemical companies in India to have been awarded the prestigious ISO 14001 certification for its environmental management system. This means that they not only produce top-quality products, but they do it in a way that is kind to the planet. In 2023, it's ranked among the top 10 chemical manufacturing companies in India, which is a testament to the company's enduring excellence and unwavering commitment to innovation and progress.
8. PI Industries
Founded in 1946 was first known as Mewar Oil & General Mills Ltd, and now this company has grown to become a leading player in the crop protection and specialty chemical space as Pi Industries. But PI Industries isn't content to just dominate the domestic market. With a strong export presence in over 60 countries worldwide, the company is truly a global player. Its diversified product portfolio, which includes everything from insecticides and fungicides to plant growth regulators and micronutrients, has something for every farmer and gardener. And with a state-of-the-art research and development center dedicated to new product development, PI Industries is always pushing the boundaries of what's possible in the chemical industry.
9. Gujarat Fluorochemicals
If we were to make a list of the chemical companies that specifically have expertise in Fluorine Chemistry, then without a doubt, Gujrat Fluorochemicals would be at the top of that list. Established in 1987, it was among the other dozens of chemical companies that started their journey just before the 1990s, but Gujrat Fluorochemicals emerged as a leading player in the industry, especially for fluorochemicals. Now, their reach extends far beyond India, with exports to over 90 countries worldwide, making them a global player in the chemical manufacturing industry.
10. UPL Limited
Lastly, we'd like to introduce another well-known name in the chemical industry of the country, it is UPL Limited, formerly known as United Phosphorus Limited. With a presence in over 120 countries worldwide, this company is known for its specialized approach to agrochemicals, industrial chemicals, and specialty chemicals. UPL's product line is as diverse as it is impressive, ranging from herbicides and fungicides to insecticides and plant growth regulators. The company is also committed to sustainability and has been included in the Nifty ESG Index, which recognizes companies that have strong environmental, social, and governance practices.
Conclusion
Alright, now you have a pretty good understanding of what a world-class chemical company looks like. In the last decade or two, the operations of these chemical companies are on a rise, and the competition in the industry is also rising. Anyway, for whatever purpose you were searching for the top 10 best manufacturing companies, we hope that today's post has helped you with that.