Well, we can all agree on one thing that without the transportation of goods, there will be no economy of a country, right? And in the transportation of goods from point A to point B, trucks are the ones carrying the load and delivering shipments on time. Correct? That is the prime reason why we all should appreciate the beauty of these powerful engines or machines even more. Don't you think? But the thing is, a truck must be reliable and strong enough to carry the load to miles and miles in one go without breaking down in between.
And that is exactly where the role of truck manufacturers comes into play. See, India's trucks are known to be the best and most reliable ones in the world, all thanks to the top and best truck manufacturing companies in India. And if that seems intriguing enough to you then keep on reading because we are about to dive deep into the list of the top 10 best truck manufacturing companies in India for 2023. So yeah, without further ado, let's get down to it then, shall we?
List of Top Truck Companies in India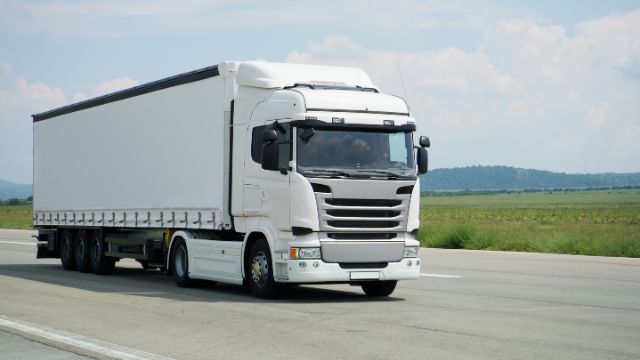 1. Tata Motors Limited
As all of you may already know, Tata Motors is based in Mumbai, India, and they're a big part of this group called the Tata Group. Ever heard of the Tata Indica or the super-affordable Tata Nano? Yep, they made those! They started way back in 1945, making locomotives (that's trains for you!). Now they make everything, cars, trucks, vans, you name it. They even have some cool friends overseas. They've collaborated with Jaguar Land Rover in Britain and Tata Daewoo in South Korea. Oh, and they also make construction stuff with Hitachi. All in all, they've grown a lot over time. Recently, they've even surpassed Honda Cars in India. On top of that, with new cars from Jaguar Land Rover, they're doing even better!
2. Mahindra & Mahindra Limited
Next up, we have Mahindra & Mahindra, or just Mahindra for short. They're pretty big in making things that move and also in farming solutions! They started in 1945, originally called Mahindra & Mohammed Ltd, but changed the name in 1948. They teamed up with Mitsubishi in the 60s and since then, they've made a bunch of different things like SUVs, electric cars, pickups, commercial vehicles, two-wheelers, tractors, and even construction equipment! Some of their cool cars include the Scorpio and the XUV500. If you're into farming, you might know their tractors, they're pretty revolutionary for farmers in India! Mahindra is also known for coming up with new technologies and spreading its wings globally, even selling tractors in places like Sri Lanka. They're even getting into electric cars and have some plans for helicopter parts too.
3. Ashok Leyland Limited
If you've been to India, you've probably seen Ashok Leyland's trucks and buses everywhere! Starting out in Chennai in 1948, they've really come a long way. Initially known as Ashok Motors Limited, they got their current name in 1955. From making Comet chassis to Leyland engines, they've done it all. Today, they make a wide variety of vehicles and are a big name not only in India but in over 50 countries! In fact, they're one of the biggest bus makers in the world. What makes them special? Well, their vehicles are tough and perfect for Indian roads. Plus, they don't just stick to India, they have facilities in many countries like the UAE, Sri Lanka, and even the UK.
4. VE Commercial Vehicles Limited
You get VECV when Volvo Group and Eicher Motors come together. They started this cool partnership in 2008. Volvo brought its global know-how, and Eicher brought its deep understanding of India. Their goal was simply to make the transport business in India better and more modern. And guess what? They did exactly that! They've got a wide range of trucks and buses, with some trucks being as big as 55T and buses that can seat up to 72 people. They're also the go-to guys for Volvo trucks in India. So, they're not just changing the game in India but are making waves internationally too. It's all thanks to their forward-thinking, top-notch tech, and strong values!
5. SML ISUZU Limited
See, SML ISUZU or just SMLI have been making trucks and buses in India for ages! They started back in 1983 as Swaraj Vehicles Limited in Punjab. Later, they joined hands with some big names from Japan, Mazda, and Sumitomo, and changed their name to Swaraj Mazda. Today, they make all sorts of vehicles, from school buses to water tankers and even special custom-made ones. With more than 25 years in the game, people love their vehicles because they're tough, they work well on Indian roads, and they last a long time!
6. Eicher Motors Limited
Now, here's a story! Eicher Motors began its journey way back in 1948. They started with a simple job of selling imported tractors in India. Fast forward a bit, and in 1959, they started making their own tractors with some help from a German company. But since 1965, they've been all Indian! Today, besides trucks and buses, they make those cool Royal Enfield motorcycles you might've seen around. Plus, they've got a deal going on with the big truck company, Volvo, from Switzerland. From their early days of just selling tractors to now being one of the big players in the truck world in India, it's clear they're all about top quality and fresh ideas. Oh, and by the way, they own most of Royal Enfield now, and look how awesome those bikes have become under them!
7. Asia Motor Works Limited
Asia Motor Works or AMW for short was started by Anirudh Bhuwalka in 2002. Their big factory is near Bhuj in Gujarat and it's HUGE. They've spent a lot of money on it and can make 50,000 vehicles every year! They make trucks and parts mainly for heavy jobs like mining, construction, and transport. An interesting fact is that their truck designs were inspired by some old Japanese Mitsubishi trucks. They started strong in the market because of their quality and cool innovations. But, like all stories, they had some ups and downs over the years.
8. Force Motors Limited
Next up is Force Motors. They began in Pune back in 1958, all thanks to Shri N. K. Firodia. They wanted to make affordable transport for everyone. A fun fact is that they were first called Bajaj Tempo Motors. They started with making small vehicles and auto-rickshaws, then teamed up with a German company called Tempo. Now they make a mix of vehicles from trucks to SUVs. Some of their popular ones are the Force Traveller and Force Gurkha. They even make engines for big names like Mercedes and BMW. They're known for tough vehicles that can handle rough roads and conditions which is exactly what vehicles need in India.
9. BharatBenz
BharatBenz is like India's special touch to the trucking world! And the name "Bharat" itself means India. This brand comes from a big company called Daimler in Germany. BharatBenz started in 2008 when Daimler thought, "Why not team up with Hero MotoCorp and make cool trucks for India?" And that's what they did! As of now, BharatBenz makes everything from medium-sized to super-big trucks that weigh between 9 to 55 tonnes. They even have buses for schools, office staff, and tourists.
10. Volvo Trucks India
Volvo is for sure a name many know in the country! They started in India in 1998 and have come a long way since. The very first Volvo truck was made way back in 1928 in Sweden. In India, they've got trucks for different jobs like mining, construction, or just moving stuff on roads. Two of their standout trucks are the Volvo FMX, which is super strong and perfect for tough tasks, and the Volvo FM, which looks great and is super-efficient on the road. Being a Volvo means three things, top quality, best safety, and cutting-edge tech. Their trucks are super durable, perform well, and don't drink too much fuel. Plus, Volvo really gets what Indian users want, and that's why many prefer their trucks.
Conclusion
Alright, there you have it. These are by far the best truck manufacturing companies in India, out of all the dozens of other companies fighting for market share in the country. These are the companies that are known for their reliable trucks, not just for a few years, but many of these companies have been doing this for decades.