As a result of increased demand, production, and exports, the top 10 Indian toy firms have seen their earnings skyrocket in recent years. Consumer spending on toys is on the rise in developed economies like those in Europe & North America, where the share of the population under the fifteen years of age is also on the rise.
The toy business in India is expected to increase in the near future as more and more major toy producers adopt cutting-edge technology in production and release new toys to satisfy domestic and international demand.
List of Top Toy Manufacturing Companies In India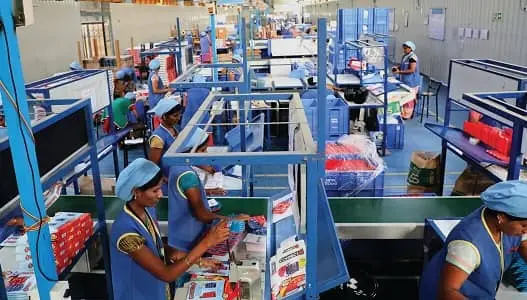 1. Khanna Toys Corporation
This company specializes in producing, trading, exporting, and supplying a broad selection of toys, including but not limited to:
Friction powered toys, fruit set toys, kitchen set, spinning and push toys, Push & Go toys, ride toys, etc.
The toys on offer are designed utilizing high-quality plastic and cutting-edge machinery in line with established industry standards. They provide these playthings in a wide range of styles, measurements, and hues, all based on the specifications of the patrons. Customers seek out their wares because of their high quality, versatility, resistance, light weight, and easy maintenance.
2. Fun Zoo Toys
Established in 1979, the Fun Zoo Toys is a family-run business with experienced management. In 1992, the corporation changed its name to Kridnak Udyog. Kridnak Udyog expanded in 2003 when it established a second branch in Greater Noida. The business changed its name to "Fun Zoo Toys" in 2009. When it comes to plush toys and finishing touches, it is a global powerhouse.
It is located in Greater Noida, an area known for its low levels of air pollution, and close to the city's international airport. Located on the outskirts of Delhi, the capital of India, Greater Noida is a modern, efficiently run industrial hub.
Toys created by the company are completely safe and meet all domestic and international safety regulations. Polyester Staple Fiber is used for stuffing, and cotton scraps and polyester fabric are used to create colorful and imaginative toys. Fun Zoo Toys have become the go-to stuffed animal brand for kids of all ages thanks to their bright colors, plush fabrics, and imaginative designs.
Because of the company's dedication to precision and high-quality products, it is among the most popular brands in its field. There, stuffed animals are produced under strict guidelines. In order to ensure high standards, quality control must start with the design phase. Funzoo is incredibly picky about quality, so they make sure it's up to pace with worldwide norms.
3. Centy Toys
Established in 1990, Centy Toys has grown to become the most popular name in India among companies producing die-cast models of cars. When no other company in India was doing so, theirs came up with the notion of producing scale replicas of Indian automobiles. In terms of production and quality control, they have evolved to meet the needs of the present day. Their in-house Design to Production Solution helps us respond quickly to market demands and keep up with the rapidly evolving toy and automotive industries.
They have the widest selection and largest quantity of these fascinating Pull Back Toys of Miniature Automobiles and Aeroplanes.
4. Funride & Dash Toys
An individual's formative years are irreplaceable in his or her mind. It's safe to say that Funride isn't like any other Indian company that makes toys for children. Toys are more than simply a means of entertainment; to us here at Funride, they represent a priceless memento of simpler times. Toys, as we all know, open the floodgates of childhood memories. Knowing this, funride makes every of its toys with the same amount of care and attention. Their dedication to producing high-quality goods has made us the go-to supplier for infant toys in India.
5. Natkhat
They strive to provide their customers with the best possible service and products, which is why they are one of the leading producers, suppliers, exporters and merchants of premium Soft Stuffed Toys.
6. Forever toymaker
In India, Forever Toymaker has become well-known for manufacturing and selling excellent toys and other useful items for kids. They are a leading provider of playground equipment in Delhi, India, and their services include product development, production, and distribution.
Play equipment, indoor educational essentials, sway cars, battery – powered cars, rocker ride-on, play mats, electric bike, kick scooter, and much more are all part of the product catalogue.
With the help of the knowledgeable staff, they have become the go-to source for baby walkers in Delhi, and they have received a lot of recognition for their work. Forever Toymaker is committed to producing only the finest quality toys. By focusing solely on the production of toys for infants and young children, they have established them as a leader in this specialized market.
7. Toys association of India
It represents more than 500 companies and individuals in India's toy sector and serves as its peak body. A wide variety of businesses from all around the country make up the membership, including factories, ports, warehouses, ports, importers, wholesalers, retailers, and testing facilities. Its members are mostly MSMEs (micro, small, & medium-sized businesses).
Since June of 1995, the Association has been officially recognized by the Government of Delhi through its Registrar of Societies. Toys association of India is affiliated with numerous business groups in India, including the Asian (ACTI), the  (SGEPC),  (FICCI),  (PHDCCI), and (CAIT).
8. Dimple stuff toys
Let's pretend it's the year 1990 and a woman makes a living doing what she loves: creating little dolls out of fabric. Who knew their humble beginnings would one day house the largest producer of stuffed toys in all of India? There has been a legendary transformation from homemade dolls to a vast array of educational tools. They are grateful to have cultivated, over the past thirty years, a group of committed individuals who share their passion for improving children's lives via their work.
9. Little genius
They are premier manufacturer of high-quality wooden educational toys, games, and puzzles. Wooden educational toys are Little Genius Toys specialty. The company is situated in India and uses sustainable practices in its operations.
Because they believe that modernizing education necessitates a fresh approach, they design their educational toys to be both fun and highly effective tools for teachers.
Teachers generally agree that youngsters benefit much from and are inspired to learn by playing with wooden educational toys. More and more innovative products relating to educational toys and activities and Montessori classroom products have been developed, and more are in the works.
Toys, building blocks, jigsaw puzzles, and more are all on today's extensive list of things made from wood for children.
10. Playgro toys
Playgro Toys was founded in 2006 and is an ISO 9001:2008 certified company, making it a leader in the Indian market for playground equipment for both indoor and outdoor use. The bright colors and fun designs of this gear make it a hit among kids.
Because of the foresight of their Board of Directors, they have made tremendous progress in recent years. They have helped them gain a firm presence in the market thanks to their keen business sense and strong leadership qualities.
Because of the constant need to conserve floor area, they select playground and classroom sets that are as compact as feasible.
Conclusion
Because of the region's expanding middle class and rising birthrate, analysts predict that India's top 10 toymakers will experience rapid expansion over the next five years. To increase their foothold in the lucrative Indian toy market, the leading toy manufacturers in the country are probably going to use franchise models.
Toys manufacturing firms in India produce over 90% of their country's total revenue from the country's unorganized toy market, which presents a massive growth opportunity for the country's leading toy manufacturers.