The service-based industry in India is like a ticking time bomb, ready to explode with growth and opportunities! And it's not just us saying this, the numbers speak for themselves. In recent years, the service-based sector has been on a fast track to success, driven by a highly skilled and educated workforce, favorable government policies, and a rapidly growing middle class with more disposable income than ever before. India is for sure a land of diverse cultures and talents, with a digital revolution sweeping the nation, is quickly becoming the go-to destination for multinational corporations seeking to tap into its vast market potential.
That simply means today, the top service-based companies based in India are not just making waves in the Indian market, but they continue to impress global clients too. And in today's article, we're going to dive into the top 10 best service-based companies in India. Maybe you are looking forward to getting yourself into this industry, want to invest in the top players, or it could be that you are just feeling curious to find out the top and best service-based companies in India.
List of Top Service-Based Companies In India
So let's dive in without further ado.
1. Infosys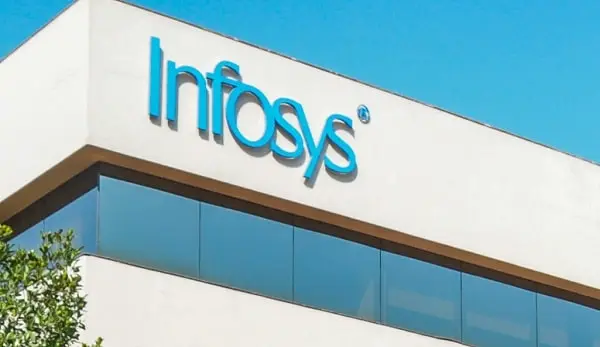 Infosys, an Indian multinational corporation, is a true powerhouse in the world of business consulting, information technology, software engineering, and outsourcing services. But it all started with just seven engineers with a dream of making a difference in the world through technology. And we all know how that turned out, don't we? With clients that include some of the biggest names across multiple industries, Infosys has proven time and time again that they have what it takes to deliver top-notch services to clients all around the globe. The company also takes corporate responsibility seriously and invests in initiatives that improve people's lives and drive economic growth. They're making a positive impact on the world and setting an example for others to follow.
2. Tata Consultancy Services (TCS)
With roots dating back to 1968, TCS has evolved into a global leader in the provision of IT services, such as software development, consulting, and technology management. With a presence in 46 countries and serving a diverse range of clients, TCS has truly become a force to be reckoned with. TCS invests heavily in research and development and is always on the hunt for new and better ways to serve its clients. This drive for innovation has allowed TCS to stay ahead of the curve and maintain its status as a leader in the Indian IT sector. TCS also places a strong emphasis on employee engagement, offering benefits and opportunities for personal and professional growth. This has helped to create a workforce that is motivated, dedicated, and truly invested in the success of TCS.
3. Accenture
With its expertise in management consulting, technology, and outsourcing services, it's no wonder why Accenture has quickly become one of the top players in the game. But what's their secret to success? And how do they keep up with the big names in the industry like TCS, Infosys, and Wipro? Well, It all started with a vision and a willingness to take risks. Accenture recognized the importance of staying ahead of the curve and investing in new technologies and solutions that would give them an edge over the competition. They also made strategic acquisitions along the way, expanding their reach and offerings to clients across a wide range of industries.
4. Wipro
When you get to know about Wipro in-depth, you'll for sure ask how did this company, which started out as a small manufacturer of vegetable and refined oils back in 1945, become one of the top service-based companies in India? Over the years, the company has made strategic acquisitions that have expanded its reach into new markets and strengthened its capabilities in areas such as digital transformation and cloud computing. The company is also known for its strong corporate governance practices, which are designed to promote transparency, accountability, and integrity. This means that Wipro operates with a strong sense of ethics and values, earning the trust of its stakeholders, including investors, employees, customers, and partners.
5. IBM
IBM, or the International Business Machines Corporation, has been around for over a century and is known for its innovative technology solutions that make our lives easier and more connected. For over 50 years, IBM India has been delivering top-notch IT services to customers all over the country. With over 140,000 employees, they've become a one-stop-shop for all things technology, from cloud computing to artificial intelligence, security, data analytics, and more. They're constantly pushing the boundaries of technology and investing in new ideas to bring you the best solutions possible. With the Indian IT industry dominated by big names like Infosys, TATA Consultancy Services, and Wipro, how does IBM keep up? Well, with their focus on innovation and commitment to the development of India, they're well-positioned to compete with the biggest players in the market.
6. Tech Mahindra Limited
Tech Mahindra Limited is more than just a service-based company – it's a group of tech enthusiasts who are passionate about providing innovative IT and digital solutions to the world! When this company was established in 1986, it had the vision to revolutionize the tech industry and they've done just that. Today, they're one of India's top service-based companies, with a presence in over 50 countries and a team of over 120,000 tech-savvy individuals. At Tech Mahindra Limited, they believe that anything is possible with the right combination of brains and technology, which is why they've invested heavily in R&D and formed partnerships with tech heavyweights like Amazon Web Services and Microsoft.
7. Bharti Airtel
Bharti Airtel, the Indian telecommunications giant, is a company that has always been a step ahead of the rest. Founded by the innovative and visionary Sunil Bharti Mittal, Airtel has been serving the people of India for over 25 years with its top-notch services. The company was one of the first to launch mobile services in India and has since continued to revolutionize the way we communicate. From its super-fast data services and broadband to its digital TV offerings, Airtel has everything you need to stay connected to what matters most. Also, Airtel's marketing campaigns have always been a standout feature, and the company has been at the forefront of digital transformation in India.
8. Hindustan Computers Limited (HCL)
Founded in 1976, HCL has come a long way from its humble beginnings to become one of the biggest and most successful IT companies in India, with a global presence that spans 31 countries. But what actually makes HCL so special? For starters, they have a knack for finding creative solutions to the toughest problems. They listen closely to their clients and work tirelessly to come up with customized solutions that really hit the mark. And that's just the beginning, HCL also values the relationships they build with their clients, always striving to deliver outstanding customer satisfaction.
9. Mphasis Limited
Founded in 1998, Mphasis has quickly become known for its innovative digital solutions and exceptional business process services, serving clients from various industries. At Mphasis, they believe that technology should serve humanity, and they're on a mission to make that happen. With a focus on digital solutions, they use the latest technologies such as cloud services, cybersecurity, artificial intelligence, and robotic process automation to create solutions that make a real impact in people's lives.
10 Mindtree Ltd
Mindtree Ltd is a company that's making a big impact in the world of digital transformation in India. They understand that technology is a powerful tool for businesses, and their goal is to help companies harness that power to reach new heights. With a focus on digital transformation, technology, and engineering services, Mindtree is helping organizations navigate the digital landscape with confidence. They're always looking for new and exciting ways to help businesses grow, and their passion for innovation is reflected in the quality of the services they offer. They're reliable, innovative, and cost-effective, and they're always looking for ways to help their clients succeed.
Conclusion
All in all, the Indian service-based industry is simply amazing! And the top 10 companies listed in this article are the absolute best of the best. From tech companies providing innovative solutions to financial institutions offering comprehensive financial services, these companies are playing a huge role in helping India grow and thrive.
Service-Based Company FAQs
Q1. What is a service-based company?
Ans: A service-based company is a type of business that primarily offers intangible services rather than physical products. These companies provide expertise, skills, or assistance to their clients or customers in various areas such as consulting, marketing, software development, customer support, and more.
Q2. How is a service-based company different from a product-based company?
Ans: A service-based company focuses on delivering services and expertise, while a product-based company focuses on creating and selling physical or tangible goods. Service-based companies rely on the skills and knowledge of their employees, while product-based companies manufacture and distribute products.
Q3. What types of services do service-based companies offer?
Ans: Service-based companies can offer a wide range of services depending on their industry and expertise. Some common examples include consulting services, IT services, marketing and advertising services, accounting and financial services, legal services, human resources services, design and creative services, and many others.
Q4. How do service-based companies generate revenue?
Ans: Service-based companies typically generate revenue by charging clients for the services they provide. This can be done through various pricing models such as hourly rates, fixed project fees, retainer agreements, subscription-based services, or performance-based fees. The specific pricing structure depends on the nature of the services offered and the preferences of the company.
Q5. How do service-based companies acquire clients?
Ans: Service-based companies acquire clients through various methods, including networking, referrals, online marketing, advertising, content marketing, social media, attending industry events, participating in trade shows, and maintaining a strong online presence. Building a reputation for delivering high-quality services and providing excellent customer support is crucial for attracting and retaining clients.
Q6. How do service-based companies ensure the quality of their services?
Ans: Service-based companies maintain service quality through effective quality control processes. This includes hiring skilled professionals, ongoing training and development programs for employees, establishing clear service standards and protocols, implementing feedback loops to gather client feedback, and regularly evaluating and improving service delivery processes.
Q7. How can service-based companies scale their business?
Ans: Service-based companies can scale their business by leveraging technology, automating repetitive tasks, streamlining operations, hiring additional staff, expanding their service offerings, entering new markets, forming strategic partnerships, and implementing efficient project management systems. Scalability in service-based companies often involves finding the right balance between maintaining service quality and managing increased client demand.
Q8. What are some challenges faced by service-based companies?
Ans: Service-based companies face various challenges, including maintaining consistent service quality, managing client expectations, handling project scope creep, dealing with competition, ensuring a steady flow of clients, managing cash flow fluctuations, and retaining talented employees. Effective communication, strategic planning, and adaptability are key to overcoming these challenges.
Q9. How do service-based companies handle client contracts and agreements?
Ans: Service-based companies typically use contracts or service agreements to outline the terms and conditions of their services, including scope of work, deliverables, timelines, pricing, payment terms, intellectual property rights, confidentiality, and dispute resolution processes. These contracts help protect both the company and the client by establishing clear expectations and obligations.
Q10. How can I start a service-based company?
Ans: To start a service-based company, you need to identify your area of expertise, research the market demand for your services, define your target audience, develop a business plan, establish a legal entity, set up your infrastructure and systems, build a professional network, create a marketing strategy, and start acquiring clients. Consulting with professionals or business mentors in your industry can provide valuable guidance during the startup phase.