The existence of ships & vessels that is able to complete journeys while carrying a variety of cargo is essential to the maritime industry. Shipbuilding is a time-consuming procedure that can take anywhere from six months to over a year and a half for medium to big boats. Therefore, regardless of how robust the maritime transport business may be, the shipbuilding sector continues to control and restrict commerce based on the quantity of vessels manufactured.
Shipbuilding also plays a significant role in the production of cruise liners or other types of pleasure vessels, which is another significant and essential field. These kinds of facilities can be found in a number of countries around the world, and they are accessible to locals as well as tourists from all over the place. It provides a boost to the tourism & coastal industries in a number of different countries.
List of Top Ship Manufacturing Companies In India
Here are the best and top 10 Ship Manufacturing Companies In India:
1. SHM Group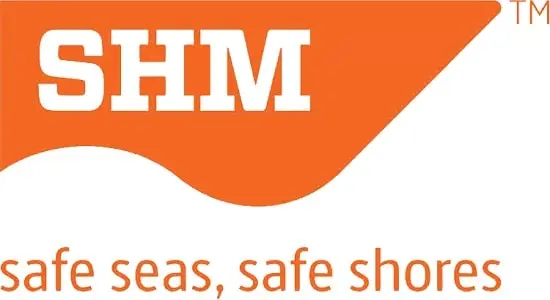 SHM's headquarters are in Mumbai, and the company offers a "one-stop solution" for customers by producing, selling, servicing, and repairing all of the products and services they sell. Their experienced and trained staff is committed to giving you the "peace of mind" that comes from knowing that you are in good hands.
 Their services give their clients the independence they need to run their businesses, conduct commerce, travel to new places, discover new ideas, and achieve their highest potential. SHM Shipcare is proud of its client-focused, solution-oriented strategy, which is in turn fueled by cutting-edge technology and years of industry expertise.
2. L & T Shipbuilding
L&T Shipbuilding has two state-of-the-art shipyards, one on the eastern seaboard at Kattupalli, close to the bustling city of Chennai, and another on the west in Hazira, close to the major metropolis of Surat in the state of Gujarat. Chennai, India is home to both L&T Shipbuilding's corporate headquarters and its cutting-edge Warship Design Center.
Warships, submarine, auxiliary vessels/crafts, and special commercial ships are all constructed at both shipyards. Kattupalli Shipyard is a multi-purpose facility that services both military and commercial vessels.
3. Chidambaram Shipcare
This ISO-accredited company, which has been in existence since 1982 and is wholly focused on its customers, was founded in 1982 by Shri.K.Chidambaram, the First Grade marine engineer and former Chief Engineer at Great Eastern Shipping Ltd.
 It has always been a top choice for all of India's major shipping lines, as well as for many international ships that dock at Chennai, Mumbai, & other Indian ports for afloat ship repair services.
4. ABG Shipyard
The ABG Company Group has a wide range of different commercial interests, and ABG Shipyard Limited is one of those companies. It began operations in 1985 and currently has its headquarters in Mumbai.
It operates shipbuilding facilities in Surat and Dahej, both of which are located in Gujarat. As a result of its purchase of the Western India Shipyard Ltd in October of 2010, the company now runs a ship repair operation in Goa that is the most extensive ship servicing facility in India.
ABG has developed into one of the most successful and well-known private shipbuilding businesses in India, with the ability to produce vessels weighing up to 20 tons.
In January of 2019, a full examination conducted by E&Y discovered that ABG had perpetrated fraud to the tune of Rs 22,000 crores against a consortium of bankers consisting of 28 members.
5. Dempo Shipbuilding
Dempo Shipbuilding comprises two state-of-the-art shipyards, one on the Zuari at Undir, Bandora, & one on the Mandovi in Bainguinim, Old Goa, strategically placed a few km upstream from Arabian Sea in place called Goa on the Western Coast of India. Dempo Shipbuilding calls the Indian city of Panaji, in the state of Goa, home base.
6. Bharati shipyard Ltd
Prakash C. Kapoor & Vijay Kumar, both graduates of Ocean Engineering and Naval Architecture programme at IIT, Kharagpur, together with colleagues of Mazagon Dock Limited, established (BSL) in 1973 in the Ratnagiri, Maharashtra. BSL is an abbreviation for the company's full name, Bharati Shipyard.
In December of 2004, the business began trading publicly on Bombay Stock Exchange as well as the Stock Exchange after having previously been privately held.
With a total area of 300 acres, BSL's Dabhol dock is among the largest in all of India. In 2007, BSL purchased all of the equipment as well as the infrastructure of the insolvent British port Swan Hunter. The infrastructure, which included the well-known cranes as well as the floating dock, initially dismantled, moved to India, and then reassembled at BSL's Dabhol shipyard.
7. West coast shipyard
The West Coast Shipyard (WCS), which is a member of Cabral Group of Companies, can be found in Goa, India, on the gorgeous banks of the River Zuari, and it occupies a total area of 14,000 square metres of land. In 1986, when it first opened its doors, the Shipyard was primarily used as a barge maintenance yard.
In more recent times, however, we have increased its capabilities as well as its infrastructure to include not only the construction of new vessels but also the repair of a wide variety of vessels. The shipyard has the capability to construct a variety of marine craft and floating structures of steel, including pontoons, mini bulk carrriers, jackup platforms, leisure craft, ferry boats, catamarans, passenger launches, tugs dredgers, and fishing trawlers.
The shipyard is constantly striving to surge ahead in both technical innovation and productivity.
8. Bharati Defence & Infrastructure
On June 22, 1976, Bharati Defence & Infrastructure Limited was established as a public company. Previously, it had been operating under the name BSL.
It was initially established in 1968 as a partnership business, and then in 1976 it was transformed into a limited company, and then in 1996 it was transformed into a public limited company. It has facilities for shipbuilding and fabrication that are state of the art in Kolkata, Chennai, Mangalore, Goa, Ratnagiri, and Dabhol.
These locations are in India. The initial public offering (IPO) of the company in 2004 was 78 times oversubscribed.
9. Master Shipyard
Shipbuilding enterprise Master Shipyard is based in Edakochi and is well-known for its long history of shipbuilding and ship repair. The Shipyard, Dock, & Workshop areas are located on a territory that is equal to six acres in size.
The business has accomplished its goal of successfully constructing and launching four barges to date, and it is currently working on the construction of a coastal vessel in addition to three further barges. The shipyard has the capability of constructing vessels with a DWT of up to 3,500. SSI operates out of the Master Shipyards facility.
10. Garden Reach Shipbuilders
GRSE is indeed a shipbuilding firm in India that is primarily responsible for meeting the shipbuilding needs of Indian Navy as well as Indian Coast Guard. This company is administratively controlled by the Ministry of Defense of India. Shipbuilding contributes a substantial majority of GRSE's revenue, accounting for 94.76, 92.19, 90.13, and 94.14 percent of the company's total gross revenue in fiscal years 2018, 2017, & 2015, respectively. GRSE obtains significant earnings from its shipbuilding division. GRSE is involved in the production of engines in addition to other engineering operations, in addition to the ship and battleship construction skills it possesses.
Deck machinery components, pre-fabricated movable steel bridges, & marine pumps are all products that are manufactured by the engineering section.
Their marine business offers a wide variety of auxiliary services, including support and management, to shipping and ship-management organizations all over the world.
Conclusion
Examine a number of different bids, and don't be afraid to haggle over the price. Do not overlook the couriers as well as the means by which they transport the packages. A reputable Indian shipping firm would have trucks in good condition and an emphasis on providing excellent service to its clients.
Get in touch with the best ship manufacturing company to get hands on the best ships from all around the world.