If the loan's duration is too short in comparison to your current financial situation and the fees you incur each month, you may find it difficult to repay the loan. Consider your options ahead of time and go with a company that accepts a variety of payment ways. The most reputable gold loan companies in India typically provide a wide variety of other products and services.
Gold loans are being made available by an expanding number of financial institutions, and the application process for these loans is straightforward, and the interest rates are reasonable. If you are interested in learning more about the most reputable gold loan firms in India in this year, read the following article.
Gold loans are considered to be loans when the lender or bank or NBFC considers gold objects (such as gold jewelery, jewelry, and so on) as collateral for the loan. A loan secured by gold can be obtained rapidly and with a minimum of necessary paperwork.
In addition to traditional financial institutions such as SBI, ICICI, HDFC, as well as others, private clients can also obtain gold loans through non-banking financial companies, often known as NBFCs. Gold loans are offered by non-bank financial companies (NBFCs) such as Muthoot Finance & Manappuram Finance.
The LTV Ratio, the purity of the gold in your jewelery, and any other applicable internal lending restrictions will determine the maximum loan amount that can be secured against an item of gold that you own. Additionally, the lending institution could set a minimum and a maximum limit in advance.
List of Top Gold Loan Companies In India
Comparing the interest rates, eligibility conditions, and loan amounts offered by various NBFCs and banks that offer gold loans might assist you in selecting the most suitable alternative. We have included the 10 most reputable gold loan companies in India in this article for your convenience.
1. Muthoot Finance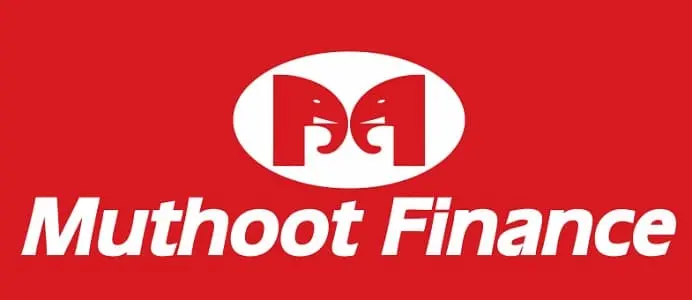 Muthoot Finance is a major gold loan provider in India. It has an impressive 4,265 locations in 21 states and 4 territories, earning it a stellar reputation in the industry. When it comes to financing gold, nobody is more trustworthy than this brand. In as little as 5 minutes, customers can get approved for a loan against their jewellery worth up to Rs. 1 crore.
The loan application process is quick and easy, here. Interest rates begin at 11.99% for maximum repayment duration of 36 months which can be prolonged with the borrower's approval.
When it comes to collateral security, they take up any gold item weighing up to fifty grams and must be either 18K or 22 K
2. Manapurram Finance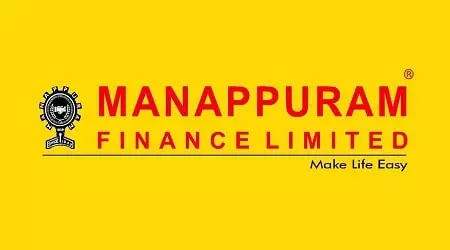 Manappuram Gold is an established bank with 3,200 branches across India at present. It has a stellar reputation for speed and reliability in loan processing. Manappuram can approve and disburse gold loans in as little as 5 minutes. The highest loan amount is Rs. 1 crore, and the program offers a wide variety of options suitable for borrowers of varying income levels. Maximum repayment terms are 12 months, extendable with lender approval. The annual percentage rate is 12%.
Note:
An easy, high-interest gold loan from the company should enable you take care of any unanticipated expenses that have come up. Get a loan for a maximum of Rs. 50 lakh with it, then spend the money as you like once you have it.
3. Union gold loan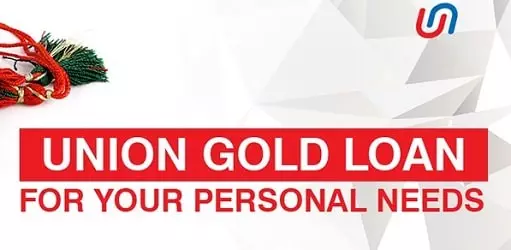 Union Bank of India's Union Gold Loan program prioritizes low-income farmers and other individuals with urgent financial needs. A loan can be secured only by gold jewelery or gold coins purchased from a bank. Union Bank of India is now lending 22-carat gold jewellery at a rate of Rs. 1800 per gram. Current interest rates begin at a variable rate based on the MCLR, with a floor set at MCLR +2.65%. The maximum loan amount is now Rs. 20,000,000.
4. SBI Gold loan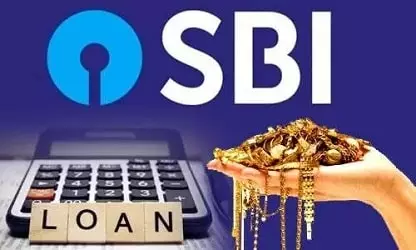 SBI is the most extensive public-sector bank in India. SBI loans have maximum 36-month repayment duration. SBI's Lending program is available to farmers in rural areas as well. Opening a new checking account is similar to creating a Gold Loan from the customer's perspective. Interest rates start at 7.50 percent, and loan amounts up to Rs. 50 lakh are available through the service.
This company offering gold loans transfers your funds within minutes. If your application gets the green light, the funds will be transferred to your account as soon as possible. It ought to be structured like applying for a bank loan online.
5. Kotak Mahindra Gold loan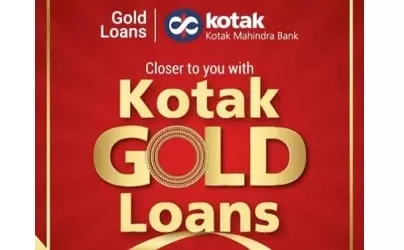 Kotak Mahindra is an Indian financial services provider. Urgent situations can get access to a Gold Loan for a year. A possible extension of the phrase is at hand. Gold Loans can only be secured with 18-22 karat gold jewelery and bank-minted coinage weighing up to 50 grams per client. The minimum loan amount for new customers is 20,000 as well as the amount of loan is 25,000,000; existing customers can request for up to 50,000,000. Interest rates for Kotak Gold loans range from 10.50% APR to 24.0% APR
Gold loans are a form of secured credit, therefore the interest rate you pay will be lower than with other types of loans. The interest rate you are offered depends on the quality of the gold that you are pledging.
6. ICICI gold loan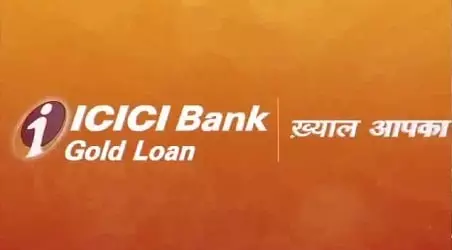 Interest rates on new Gold Loans from ICICI Bank start at a competitive 10%. They state that the approval procedure will take no longer than 30 minutes. The major banking institution also offers Gold Loans with maximum loan duration of 12 months and a loan amount of Rs. 15 lakhs. When you deposit gold with a bank, it is their responsibility to safeguard the metal.
7. HDFC gold loan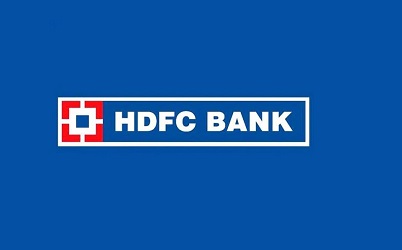 Sampoorna Bharosa Gold Bank Loan has undergone significant changes as of late. With reduced red tape and a 45-minute approval time, HDFC Gold Lending is a wonderful option for sudden financial needs. Interest rates start at 9.90% per annum with a processing fee of 1.50+%. The lowest amount for an HDFC Gold Loan is Rs. 50,000.
8. Axis gold loan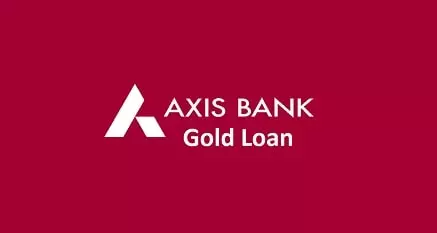 Gold loans from Axis Bank, a private sector bank, are attractive and affordable, starting at thirteen percent annually for sums from Rs. 25 lakh. The maximum feasible amortization period is 36 months. For urgent needs, Axis Bank offers Gold Loans with instant funding. The Gold Loan product is backed by the bank's promise of unwavering quality, complete openness, and first-rate service for all customers.
9. Gold loan from CBI (Central bank of India)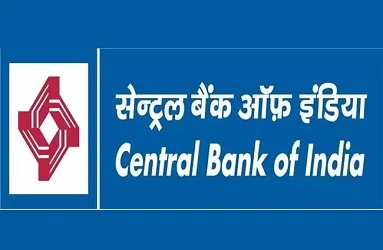 The Gold Loan program allows customers to loan up to fifty grammes of gold. Gold loans are given up to the greater of Rs. 1,750 per gram or 70percent of the current market price of 22-karat gold. CBI Gold Loan has an annual percentage rate (APR) starting at 9.05 percent and a maximum repayment period of 12 months.
10. Federal bank gold loan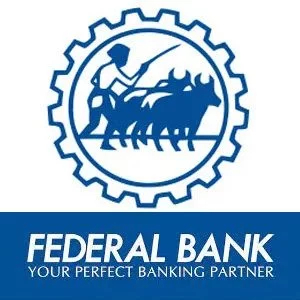 Check your eligibility for gold loans prior applying here. Essential Know Your Customer (KYC) documents are required for the Federal bank to authorize the loan against gold. In this case, financial stability is not an issue.
How To Choose The Best Gold Loan Company in India
Notwithstanding the societal stigma, many Indians resort to taking out gold loans in periods of uncertainty and distress. Consider the below-mentioned factors prior choosing a gold company in India.
1. Quick disbursal
A quick response time is an important consideration when applying for gold loans. Having quick access to finances guarantees that a pressing financial requirement can be met. Yet, a gold-backed loan can be disbursed fast if the lender has a loan management system that automates the entire procedure.
2. Delivering personalized experience
Because people have varying requirements for financial aid, there is no one-size-fits-all answer. Choose a gold loan provider with a flexible management system that can match your specific needs.
It's in your best interest as a borrower to take advantage of any time-saving services offered by your financial institution. Many clients, for instance, could welcome interest payment due date reminders.
3. Maintenance of accurate information
When working with money or personal information, it's essential to stay organized. To that end, it is imperative that your lender's loan management system feature a consolidated customer database. In this way, everyone in the lending department has access to the same comprehensive profile of each borrower.
With the use of a centralized database management system, loan officers can gather information about borrowers such as their CIBIL scores, repayment histories, contact information, and Know Your Customer information.
This method verifies the legitimacy of the borrower and the data contained in the financial records. They need only log into their accounts online to make timely payments.
4. Mobile-friendly and transparent eco-system
In order to streamline the application, approval, and repayment processes, a user-friendly interface is essential. Lending institutions that cater to your needs should also provide you with mobile apps.
The borrowers should be able to go into their profiles and view comprehensive information about their loans at any time.
5. Protection against fraud
Online fraud has been on the rise in India as the country rapidly adopts new digital technologies. That's why it's important to go with a gold loan company that employs cutting-edge AI and robotics technology. When the lending process is automated, human error and fraud are both eradicated. The loan servicer can also spot and eliminate dangers with the use of AI-based analysis.
6. Loan rescheduling functionality
If your lender's gold loan management solution incorporates accounting management, you may be able to reschedule your loans. The total cost of the loan is revised when a request to change the repayment terms has been submitted.
Prepayments and partial payments on gold loans are treated the same. So, debtors need to make sure that repayment plan adjustments are possible within the framework of the gold lending management platform.
By providing doorstep service, both offline and online gold loan facilities, and the lowest feasible gold loan interest rates, best gold loan company strives to provide the best gold loan unique experience to each and every one of the unique gold loan borrowers. So choose the right gold loan company wisely.
Conclusion
It's reasonable to infer that borrowing money against gold is essentially a more financially favorable alternative to using personal savings or securing a traditional bank loan.
To begin, most financial institutions are more at ease with loan applications that include a guarantee than those that do not. Since gold lending rates are not standardized between industries and businesses, this choice may impact your borrowing costs. Interest rates for gold loans, for instance, might vary widely depending on the lending institution.
Security measures and loan-to-value (LTV) ratios can change. Both of these are vitally important. The loan-to-value ratio (LTV) is a key factor in determining the total loan amount, and the security precautions provided by a company are essential for the safety of your assets.