There were times when Galvanized Iron (GI) pipes were the prime choice of people and plumbers as well. But there was a huge flaw with GI pipe systems: they have the tendency to produce corrosive substances when reacting with water. Later on, GI pipes were replaced by PVC pipes, which is a cheaper option, but still, the water impurity flaw wasn't tackled. And then, PPR or Polypropylene Random Copolymer Pipes were introduced, and they took the Indian market by storm. Soon enough, PPR pipes were being used not just for industrial purposes, but for domestic plumbing as well. PPR pipes are more durable because of the thickness than PVC, and less thermally conductive, which ultimately increases the lifespan of these pipes up to 50 years and more.
And the impressive resistance to temperature fluctuations, PPR pipes can easily be used with cold as well as hot water systems. Certainly, PPR pipes are a better alternative to PVC and GI Pipes, but the installation of such pipe systems is really a hectic task, and the installation labor will be pretty high with PPR. Still, if you want a reliable water system PPR pipes are the way to go. However, when choosing a PPR pipe brand or company in the Indian market may become a bit overwhelming to you since dozens of such companies exist.
List of Top PPR Pipe Companies in India
And to help you pick the best PPR pipe company as per your requirements, we are here with a detailed list of the top 10 best PPR pipe companies in India. So, sit back, and relax because it's going to be fun.
1. KPT Pipes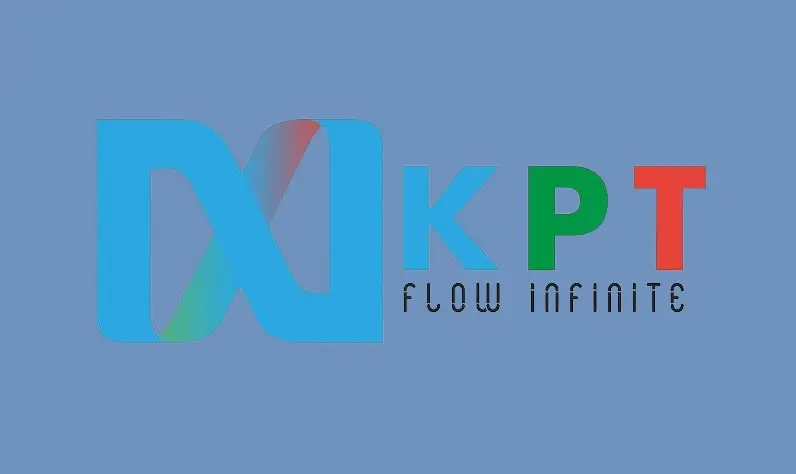 At the very first spot, we chose an Indian pipe manufacturing company KPT Piping System Private Limited, which emerged back in 2008. If you have already begun your research regarding various types and brands of pipes for domestic or industrial use, then you may have got suggestions regarding KPT Pipes. You can get a firm idea of how popular this pipe company is by the fact that there are thousands of dealers across India who have the dealership of KPT Piping System Pvt Ltd. Not just pipes, but this company offers other plumbing and water distribution solutions as well.
2. ShreeHariKrishna Group (SHK)
ShreeHariKrishna Group established itself fairly recently compared to other pipe companies on our list. But it took just a few years when the SHK group started getting quite good attention among Indian audiences. No matter if you require piping and plumbing solutions for industrial use or domestic use, the ShreeHariKrishna group will always meet your expectations. The product quality is far better than any other average pipe manufacturing company, thus you can see many chemical plants using SHK's piping solutions. Talking specifically about PPR pipes, so with the SHK group, you get two options, one is Aqua Triple Layer PPR-C Pipes and the second one is Thermo Thermal PPR Pipes.
3. Prince Piping Systems
Prince Piping Systems is a huge name in the Indian market when it comes to piping and plumbing solutions. You may recognize this company from the TV commercials. Whether it is about water drainage, collection, or proper distribution, you get everything that requires basic to advanced level plumbing or fittings. The PPR pipes offered by Prince are known for their higher temperature resistance. Where some pipes tend to expand and shrink a lot with temperature fluctuations, you won't see the same problem with Prince PPR pipes.
4. Supreme
The Plastics Piping Division of Supreme company has been doing an impressive job in the plumbing and piping system niche for quite a while now. If you are looking for a reliable brand with good after-sale service, and policies then Supreme is what we recommend.  Not just in India, but this piping company has spread itself to more than 20 countries all around the globe. PPR and uPVC pipe options of Supreme Plastics Piping Division are quite popular in India. And under the PPR pipes category, you get other options like triple layered ones, highly thermal resistant ones, etc.
5. Vectus
When you begin your research regarding the best PPR pipe companies in India, you'll find out that almost all the online sources are recommending Vectus company's name. Well, it is because when it comes to piping solutions, Vectus is a market leader in India. Not just that, since it has been around for quite a while now, therefore a little bit of trust factor is also involved. And if you are someone who's wondering which water tank to choose for domestic use, go for Vectus company, there's no better option than that.
6. TeePipe
TeePipe is a China-based company, but it has been pretty successful at establishing itself in the Indian market. And to fulfill the high demand for piping, plumbing, and water fitting solutions, TeePipe has been providing top-notch quality products at very affordable price points. In our opinion, that is what made this company quite popular from the word-of-mouth medium. Since it is an ISO-certified pipe company, you won't have any problems like chemically altered water, and other issues. For industries like agriculture, chemical plants, construction, and other industrial areas, TeePipe provides the best quality piping solutions.
7.Plastica Alfa
Plastica Alfa isn't also an Indian company, it is actually an Italy-based piping company. In the Indian market, this company's pipes are known for their quality assurance, however, the costs are kept a little higher than other pipe brands in India. You can blindly trust this company's product because it's been over 30 years since this company is providing excellent products to its customers. The thing that makes it stand out from the rest is that the quality check process is very thorough and well-driven.
8. Shree Darshan Pipes
Shree Darshan Pipes was established back in 2006 with the sole goal to provide the best possible pipes for both domestic and industrial use. And we all know how that turned out. As of now, Shree Darshan is one of the oldest established pipe manufacturing companies that pioneered zero defect manufacturing technology. In the very early stages, this company was making PVC pipes, but now the catalog includes HDPE, PVC, PP, PPR, CPVC, MDPE, and LDPE pipes.
9. Turbomart
We had to include a company like Turbomart in our list since it has more than 22 Years Of Experience, and provides a full range of products for water fittings and gas piping. Since Turbomart uses cutting-edge technology for the manufacturing of these pipes, you get the end product that is far better than any other company in this domain. On top of that, this company has managed to reduce the final prices of most of its products because of the In-House Factory manufacturing. You'll feel the difference between other companies' PPR pipes and Turbosmart's PPR pipe when you have an in-hand feel.
10. DRTS Pipes
Last but not the least, we have a Turkey-based piping company that has been able to establish quite a strong customer base in India. In most of the pipes, you get the 3-layer technology to make the end product more durable and long-lasting. For the manufacturing of plastic pipes, DRTS uses Extrusion Technology, which is a state-of-the-art latest generation manufacturing unit to make pipes with zero defects, and this is where this company stands out from the rest in the Indian market.
Final Thoughts
Alright, now you have a clear picture of what a good plastic pipe manufacturing company looks like. However, the price may differ a lot when you check for the PPR pipes from these companies in the local markets. And when buying PPR pipes from a local dealer, make sure to ask them about the pipe company's policies in order to get a good deal.
How To Choose The Best PPR Pipes In India
Choosing the best PPR (Polypropylene Random Copolymer) pipes in India involves considering several factors. Here are some key points to keep in mind when selecting PPR pipes:
1. Quality: Look for pipes that meet the relevant Indian standards, such as IS 15801:2008 or IS 15801:2020. These standards ensure that the pipes have undergone rigorous testing and meet the required specifications.
2. Brand Reputation: Opt for pipes from reputed and established manufacturers. Trusted brands often have a track record of delivering quality products and providing good customer support.
3. Material Grade: Check the material grade of the PPR pipes. Higher-grade materials offer better durability, heat resistance, and chemical resistance. PPR pipes are available in different grades such as PPR 80, PPR 100, and PPR 120. Choose a grade that suits your specific application and requirements.
4. Size and Pressure Rating: Consider the required size and pressure rating of the pipes. Determine the maximum operating pressure and temperature in your system and select pipes that can handle those conditions. Ensure that the pipes are available in the required sizes for your plumbing or heating system.
5. Certifications: Look for PPR pipes that have relevant certifications, such as ISO 9001:2015, ISO 14001:2015, or OHSAS 18001:2007. These certifications indicate that the manufacturer follows quality management systems and complies with environmental and occupational health standards.
6. Warranty: Check if the manufacturer provides a warranty on their PPR pipes. A warranty ensures that you are protected against any manufacturing defects or premature failures.
7. Cost: Compare the prices of PPR pipes from different manufacturers. However, do not compromise on quality for the sake of a lower price. It's essential to find a balance between quality and cost-effectiveness.
8. Reviews and Recommendations: Read customer reviews and seek recommendations from professionals or experienced users. Their experiences and feedback can provide valuable insights into the performance and reliability of different PPR pipe brands.
9. Technical Support: Consider the availability of technical support and after-sales service from the manufacturer. It is helpful to have access to knowledgeable experts who can assist you with installation, troubleshooting, or any other queries.
Remember to consult with plumbing professionals or experts for specific advice based on your project requirements. They can provide tailored recommendations and help you choose the best PPR pipes for your specific application.
PPR Pipes FAQs
Q1. Are PPR Pipes Better Than PVC Ones?
Ans: When it comes to picking between PPR and PVC pipes, PPR pipes definitely steal the show. They're more durable, can withstand higher temperature fluctuations, and have a smaller thermal expansion rate.
Q2. Can PPR Pipes Be Used For Both Hot And Cold Water Supply Systems?
Ans: Absolutely! PPR pipes can easily deal with hot and cold water supply systems. They can handle heat up to 95°C, making them ideal for central heating systems, home hot and cold water distribution, and even underfloor heating systems.
Q3. How Long Do PPR Pipes Typically Last, And What Is Their Expected Lifespan?
Ans: PPR pipes boast an impressive lifespan of 40 to 50 years, as long as they're properly installed and maintained. However, factors like water quality, temperature, and pressure could affect their longevity.
Q4. Are PPR Pipes Resistant To Chemical Corrosion, And What Chemicals Are They Able To Withstand?
Ans: You bet! PPR pipes are champs when it comes to resisting chemical corrosion. They can withstand common chemicals found in both domestic and industrial settings, including alkalis, acids, and salts. This makes them suitable for a variety of applications.
Q5. Are PPR Pipes Suitable For Use In Areas With Hard Water, And How Do They Handle Mineral Buildup Over Time?
Ans: PPR pipes and hard water areas are a match made in heaven. These pipes are resistant to scaling and mineral buildup, which means they can maintain optimal water flow and cut down on the need for frequent maintenance or replacements.
Q6. Can PPR Pipes Be Used In Agricultural Applications, Such As Irrigation Systems Or Hydroponics Setups?
Ans: Yes, indeed! PPR pipes can be used in agricultural applications such as irrigation systems and hydroponics setups. Their durability, chemical resistance, and ability to handle different temperatures make them the perfect choice for these applications.