See, not everyone agrees that using pesticides in agriculture is a good thing, but you can't deny the fact that nowadays these chemicals have become an essential thing for the farming sector. That's because by using pesticides, farmers don't need to worry about saving crops from the outbreak of bugs, growth of unwanted plants, and a few other things. However, it is important to note that not every pesticide is safe or should be used for this purpose.
And you clearly shouldn't be going with local brands that have just started in the pesticide-making business. That's the main reason why we are here with the list of the top 10 best pesticide companies in India. So if you are here just for that, then keep on reading because we are about to give a thorough breakdown of just that. Here we go.
List of Top Pesticide Companies In India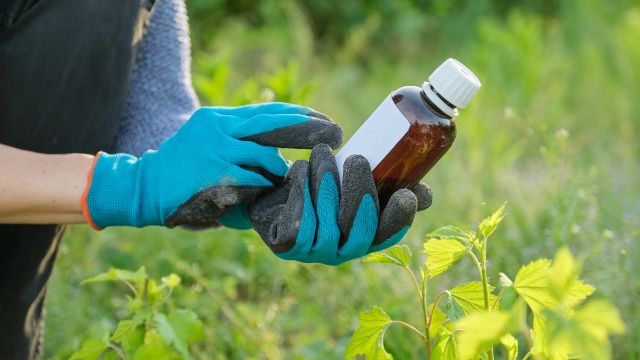 1. Bayer CropScience Ltd
You know, Bayer CropScience Ltd. has an exciting story that goes way back to 1958. Yep, that's when they started! Originally, they had a different name, Bayer Agrochem Pvt. Ltd. But, by 1963, they decided to go with Bayer (India) Limited. Their main job is to make sure plants are safe. They produce stuff like insect killers, fungus killers, and weed killers. But that's not all! They also dabble in health products, chemicals for rubber, and even some medicine. Back in 1989, they came up with cool products like Bayleton (fights fungus), Bilfol 20 (fights bugs), and Recumin (fights rats). All thanks to a super team working in research, always inventing and improving. They really get what Indian farmers need, which makes them a favorite!
2. Coromandel International Ltd
This big name in crop protection started its journey in the 1960s. Some companies came together, and boom! Coromandel International was born. First, they set up shop in Hyderabad. Originally, they used to make fertilizers. But as time went by, they thought, "Why stop there?" So, they started making plant protection chemicals, natural products, and special nutrients and even jumped into the shop business. See, Coromandel International has these special stores called Mana Gromor Centres in a few states where they get to talk with farmers and get real feedback from their customers. On top of that, their research game is strong! Not just in India, but they're also rocking the international market. They truly understand Indian farms and work hard to make things perfect.
3. Bharat Rasayan Ltd
Now, here's a star player in the world of farm chemicals. We are talking about Bharat Rasayan Limited. They started their adventure on the 15th of May, 1989. Fast forward a couple of months, and they were up and running by July! They are experts at making technical-grade pesticides. You know, those essential items like Fenvalerate Technical and 2,4-D Ethyl Ester Technical? Yep, that's them. Their main workplace is in a special place called Village Mokhra in Haryana. They're always thinking about what's next. Whether it's making more of their best products or inventing something totally new, they're on it. The secret behind their success is simply that they are always researching, investing in the latest tools, and listening to what folks need.
4. UPL
Okay, so next up is UPL! Maybe you knew them as United Phosphorus Ltd once, but yeah, UPL sounds friendlier, doesn't it? Planted firmly in Mumbai, this company has been offering all sorts of helpful stuff for our farms for quite some time. Apart from crafting amazing stuff like agrochemicals and seeds, they've also got their hands in some cool areas like making specialty chemicals. And UPL isn't just stopping at products, they're stretching their arms wide, offering advice and services to farmers under popular brand names like the Adarsh Kisan Centre and Unimart. Oh, and before we forget, they've recently collaborated with the University of Arkansas to explore some new, exciting agricultural avenues together.
5. P I Industries
Now, let's talk about P I Industries Limited, quite the name when it comes to making and spreading agrochemicals around. With their cool science tricks, they've created two main segments, Agrochemicals and Pharma. In the realm of Agrochemicals, they're sailing smoothly both in exporting and charming domestic agricultural brands. And oh, their Pharma segment? It's all about crafting and developing the crucial ingredients that make our medicines work. And yeah, they've introduced Shield, a fungi-fighting potion, and Londax Power, a special herbicide tailor-made for our rice fields.
6. BASF India
Okay, you must've heard of BASF India. They're part of this HUGE global group, BASF. In the first three months ending June 30, 2023, they made sales worth a whopping Rs. 33,746.5 million. Although they faced a bit of a drop compared to last year (probably because of stuff like late rain), their farm solutions team still got it, thanks to some cool products they brought out last year. Their big goal is to use science to build a better tomorrow. They've got over 111,000 folks working worldwide to make sure their customers, whether in India or elsewhere, get the best. They've got a lot of stuff they make and sell. For instance, they recently launched Exponus, an insect killer meant especially for fruit and veggie farmers. It became super popular super fast! They're also making more stuff at their Dahej and Panoli places. On top of that, they brought out this new "Dynago" coolant range, tailor-made for our hot Indian weather.
7. Dhanuka Agritech
Part of the big Dhanuka Group family, this company has carved out a special place in the world of agrochemicals, fertilizers, and seeds. In simpler words, they're like the trustworthy brand that over 10 million farmers rely on to keep their crops happy and healthy. You'll find Dhanuka all over rural India, thanks to their wide-reaching network. With 27 branches, a vibrant team of 1000 plus folks, and a whopping 15,000 dealers, they're sprinkled across the country, ensuring "Dhanuka" is a name farmers can easily call upon. What warms our hearts is their knack for innovation and how they genuinely care for farmers. Take, for instance, their "DKKNT" (Dhanuka Kheti Ki Nai Takneek) initiative, it's not just a program; it's become a familiar phrase in farming households.
8. Aimco Pesticides
Next up is Aimco Pesticides, a company that's all about crafting and trading top-notch agrochemical products in the country. They are known for everything from pesticides and fungicides to other vital chemicals to keep crops flourishing. Some of their specialty products include Acetamiprid, Bifenthrin, and Chlorpyrifos Methyl, among others. Not only do they cook up these amazing formulas, but they also have their hands full creating nutrients and bio-products, like Plant Growth Regulators, which are like vitamins for plants. In 2023, Aimco was given a thumbs-up by the Ministry of Environment, Forest and Climate Change to expand their Technical Grade Pesticides manufacturing plant, signaling their continuous growth and dedication to the field.
9. Indogulf Crop Sciences Ltd
Indogulf Cropsciences is a big name when we talk about keeping crops safe and healthy in India since 1993! Nestled in the heart of New Delhi, this company is all about crafting stuff that helps our plants grow stronger and stay pest-free. Their agrochemical products are not just loved by Indian farmers but have fans all across Asia, Africa, Latin America, and even the Middle East! Their product list is super impressive, containing various insect killers and plant protectors. The Indian Government gave them a big thumbs up with the First Prize for their top-quality products. On top of that, they've been patted on the back with the Overseas Market Expansion Award by the China Council. It's a company with a kind heart towards our green friends and sure knows its stuff!
10. Meghmani Organics Ltd
Then there is Meghmani Organics, which has been mixing and making chemicals to safeguard our crops for more than 30 years! They started their journey in 1986, not just sticking to India but spreading their wings all over the globe. Their secret is simply a collection of different products, all crafted to pamper and protect our crops. And yeah, they've recently stepped into a new adventure with nano urea fertilizer. Also, they're the first private company in India to take a leap into this exciting new field. And yep, they've been growing like a well-fed plant! Their income blossomed from ₹699 crore to a whopping ₹2,498 crore between FY20 and FY22.
Conclusion
Alright, that'll do it. Now you have a pretty good understanding of what these top companies do special in order to stay up in the game and keep providing top-tier pesticides to the farmers of the country. Right? With this information at your disposal, you can decide on your own which pesticide company you should trust for the safety of your crops.