The incredible ascent of India as a global powerhouse has been fueled by its constantly growing industrial sector over the past few decades. This remarkable growth owes a great deal to the tireless efforts of countless machinery manufacturers who have propelled the nation forward by supplying heavy-duty equipment and innovative solutions. From monumental infrastructure projects to the optimization of processes in the food industry or the groundbreaking advancements in recycling plants, these manufacturers have been instrumental in sculpting the future of the Indian economy. As we forge ahead into 2023, it is important for us to acknowledge and appreciate the top machinery manufacturers in India that have spearheaded this industrial revolution.
This post's main goal is to shed light on and highlight the Top 10 Best Machinery Manufacturers in India, who have not only exhibited expertise in their domain but have also set new standards in terms of quality, innovation, and sustainability. We will explore how these trailblazers have risen to the top in an intensely competitive market, adapting to the ever-evolving industry trends and catering to the wide-ranging needs of sectors such as construction, mining, food processing, and waste management, among others. So, let's dive into the captivating world of India's leading machinery manufacturers, driving the nation's progress and bolstering its standing on the international stage.
List of Top Machinery Manufacturers In India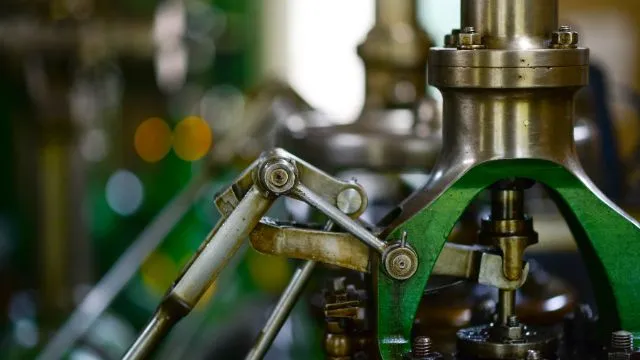 1. Bharat Heavy Electricals Limited
Bharat Heavy Electricals Limited, or BHEL, has made a significant name for itself in the Indian engineering and manufacturing landscape. Established in 1956 with the backing of the Soviet Union, this impressive company has evolved over the years, merging with Heavy Electricals India Limited in 1974. Since becoming a public entity in 1991, BHEL has devoted itself to advancing research and development efforts to refine the caliber of its offerings. While BHEL now manufactures an array of electrical, mechanical, and electronic equipment catering to diverse industries, its primary focus remains on power generation equipment. In fact, as of 2017, an astounding 55% of India's total installed power generation capacity can be attributed to BHEL's equipment. But the company's expertise doesn't stop there. It also supplies electric locomotives for Indian Railways and provides defense equipment to the Indian Armed Forces.
2. Caterpillar India Private Limited
For nearly a century, Caterpillar Inc. has stood tall as a leading force in the machinery world, making its debut in 1925. Committed to helping customers build a better world, they provide top-notch products and services. As one of the world's leading manufacturers of equipment, turbines, locomotives, and industrial engines, their global reputation precedes them. With roots stretching back to the 1930s, Caterpillar has solidified its presence in India, setting up state-of-the-art manufacturing and support service facilities. A major driving force behind Caterpillar's success in India is its remarkable ability to export high-quality products to other nations. Thanks to their unwavering dedication to innovation and customer satisfaction, Caterpillar reigns supreme in the machinery manufacturing industry.
3. Cummins India Limited
Established in 1962, Cummins India has truly made a name for itself in the world of eco-friendly engine technology. This renowned company not only designs and manufactures engines, but it also offers sales and services for a wide range of related technologies, catering to various industries across the globe. Just think about it – over half a century of progress and expansion has led Cummins to become a trusted leader in the machinery manufacturing industry. Impressive, right? In India, Cummins has established itself as a key player, supplying engines, generator sets, and other related products to customers throughout the country. With a solid presence in nearly 190 countries, their vast global workforce showcases their dedication to excellence in the industry.
4. Hindustan Petroleum Corporation Limited
In the realm of India's oil and gas industry, Hindustan Petroleum Corporation Limited (HPCL) has made a significant impact since its inception in 1974. Born out of the union of three companies, HPCL now proudly stands among the nation's top 10 machinery enterprises, operating a pair of refineries and participating in various facets of the country's oil and gas market. Recently, the Indian Supreme Court has mandated that HPCL cannot be privatized without obtaining the green light from Parliament, ensuring the company remains steadfast in upholding its founding values. In its quest for sustainability, the company is dedicated to bolstering India's economy while also championing environmental stewardship and community support. This multifaceted approach encompasses efforts to shrink HPCL's carbon footprint, conserve precious water resources, and advocate for the integration of renewable energy sources.
5. Kirloskar Oil Engines Limited
Established in 1946, Kirloskar Oil Engines Limited, or KOEL for short, has emerged as a leading machinery manufacturer in India. This reputable company, part of the distinguished Kirloskar Group, calls Pune, India its home base. With an extensive lineup of diesel and petrol engines, KOEL caters to a diverse array of applications. These engines have earned a name for their long-lasting durability, unwavering reliability, and unmatched quality. Always with an eye on improvement, KOEL continuously refines its products and services to keep up with the evolving needs of its clientele. Quality and innovation are at the heart of KOEL's operations, solidifying its position as a trusted brand both in India and around the world. By staying ahead of customer requirements and supplying products that fulfill their demands, KOEL takes pride in being a dependable partner in the machinery manufacturing sector.
6. Honda India Power Products Limited
Honda India Power Products Limited (HIPP) has firmly established itself as a frontrunner in the realm of power product manufacturing in India. Boasting a rich history that spans over 36 years, this subsidiary of Honda Motor Co. Japan offers an extensive range of products designed to cater to a wide array of needs. From industrial-strength engines and generators to cutting-edge pumps, HIPP has it all. And that's not all, the company also provides an assortment of tools and equipment, including outboard motors, brush cutters, and lawnmowers. With a staggering user base of over 5 million people across the globe, HIPP's popularity and dependability speak for themselves. They've recently unveiled a new line of agricultural products specifically designed to assist small-scale farmers in land preparation and harvesting tasks.
7. Atlas Copco India Limited
Since its founding in 1960, Atlas Copco India has risen to prominence as a leading provider of innovative solutions across various sectors. Known for their unparalleled quality, the company's expertly engineered industrial pumps, tools, air compressors, and assembly systems are tailored to meet the distinct needs of a wide range of industries, enabling enterprises to achieve their goals. Atlas Copco India's offerings cater to an extensive array of industry segments, including manufacturing, construction, and mining, to name a few. This remarkable adaptability highlights the company's dedication to ingenuity and excellence in supplying cutting-edge solutions for today's world.
8. Chennai Petroleum Corporation Limited
In the realm of machinery production, Chennai Petroleum Corporation Limited (CPCL) has carved out a distinct niche for itself, specializing in the fabrication of petroleum-related products. As a subsidiary of the Indian Oil Corporation Limited and under the ownership of the Ministry of Petroleum and Natural Gas of the Government of India, CPCL enjoys a prestigious position in the industry. Tracing its roots back to 1965, CPCL was founded as a joint venture among the Government of India, AMOCO, and the National Iranian Oil Company. Over the years, the company has remained steadfast in its commitment to enhance operational efficiency and embrace sustainability through a continuous focus on research and development endeavors.
9. Honeywell Automation India Limited
Ever since its inception in 1984, Honeywell Automation India Limited (HAIL) has played a pivotal role in shaping the Indian market. Focusing on integrated automation and software solutions for both process and building applications, HAIL boasts an impressive array of products. From environmental and combustion controls to cutting-edge engineering services for automation, their offerings are as diverse as they are innovative. As a proud subsidiary of Honeywell International Inc, a Fortune 100 technology giant based in the United States, HAIL enjoys the unique advantage of access to state-of-the-art technologies and a wealth of global resources. This allows the company to consistently deliver top-tier solutions tailored to the needs of its valued clients.
10. L&T Construction Equipment Limited
In the world of engineering and construction, L&T Construction Equipment Limited (LTCE) stands out as a shining beacon of innovation and quality. This subsidiary of L&T, one of India's leading engineering and construction firms, has earned a stellar reputation for producing top-notch construction equipment, with hydraulic excavators of various sizes being their specialty. The journey of L&T's hydraulic excavator manufacturing began in Bangalore, India, back in 1975. Today, the company's production facility is equipped with cutting-edge machinery, ensuring that every hydraulic excavator rolling off the assembly line meets the highest industry standards.
Conclusion
All in all, these industry leaders have not only showcased exceptional expertise in their specific fields, but have also established new standards in terms of quality, innovation, and environmental responsibility. These pioneers are certain to keep fueling India's advancement and fortifying its global position.