Stock markets offer a higher return when compared with fixed deposits and recurring deposits. If the market is bullish, then the returns will even be higher. Many people cannot invest in the stock market because they don't know the stock market. For them, mutual funds are the best investment solutions. Mutual funds can offer significantly higher returns, and the money you save in your mutual funds can be withdrawn anytime. Mutual funds often have a positive correlation with the market, and there are a variety of mutual funds to meet your needs. You are on the right page if you are interested in getting higher returns with reduced risk. On this page, we will tell you more about mutual funds. Go ahead and check out the details below.
🤔 What is a Mutual Fund?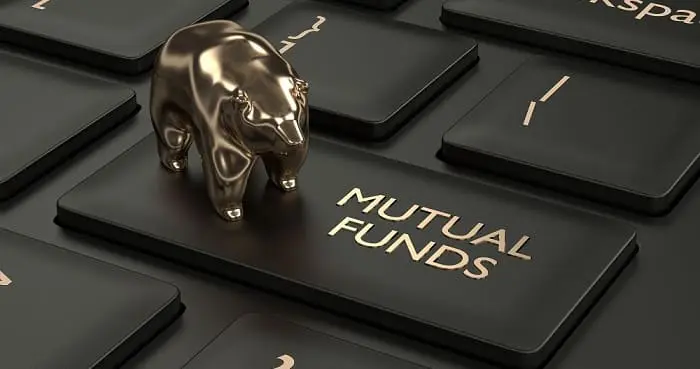 Mutual funds are investment portfolios that professional fund managers manage. In mutual funds, the money is pooled from the investors and used for investment in various assets. Mutual fund investments are regulated by the Security & Exchange Board of India (SEBI), so they are often very secure. You can choose your risk appetite, and you can then select a mutual fund accordingly. You can also invest in multiple mutual funds at any time. So, when you invest in mutual funds, you give your money to the experts for investment.
👍 Advantages of Mutual Fund
In this section, we have covered all the advantages of mutual funds.
Better Portfolio Management – As mentioned earlier, mutual funds are managed by professional fund managers. They have knowledge of stock markets and a huge team of analysts to back their decisions. So, if you invest in mutual funds, your portfolio will be managed in a better way.
Different Types of Mutual Funds – There are different types of mutual funds, and they can meet the needs of almost everyone. You have tax savings, high growth, balanced funds, liquid funds and many other mutual funds. You need to understand your goal of investment and the risk appetite to be able to invest in mutual funds.
SIP Mode of Investment – Isn't it convenient when the amount is deducted from your account automatically and is invested in mutual funds every month? We are sure it is. The advantage of mutual funds is that you can automate your investment with a systematic investment plan. This is similar to RD, but the money is invested in mutual funds.
Risk Reduction – If you invest in the stock market without knowledge, you will certainly lose money. Investing in mutual funds will ensure you don't lose money because of such rash investment decisions. Moreover, mutual funds are categorized as per the risk, so you always know what you are getting into.
Growth Mutual Funds – There is an option to invest in growth mutual funds. Under these mutual funds, the dividend is automatically invested back into the fund. This allows you to witness the true power of compounding. Do explore the growth funds before initiating investment in mutual funds.
Partial Purchase – The best part about mutual funds is that they allow you a partial purchase. You don't need to purchase a full unit of the mutual funds. You can key in the amount that you would like to invest, and this will automatically purchase the mutual funds. The ownership can be in fractions too.
High Liquidity – Until you are invested in a closed mutual fund or a tax-saving mutual fund, you can withdraw your money from the fund. You will mostly have an option to withdraw a partial or complete amount from the mutual funds.
Diversification of Portfolio – Investing in mutual funds will also diversify your portfolio. The fund managers invest in various sectors, and they hold multiple stocks as well. This way, you can diversify the market risk that comes with any investment. So, for proper diversification, do consider mutual funds.
Tax Savings – You can save tax under 80C if you invest in mutual funds. The total tax saving under 80C of income tax can be Rs 1.5 Lakh. So depending on your other purchases, you have an option to invest in a mutual fund. Please note that the lock-in period of the tax-saving mutual funds is three years. Also check benefits and drawbacks of tax planning.
👎 Disadvantages of Mutual Fund
Let us now check out the disadvantages of mutual funds.
High Expense Ratio – Most mutual funds have a high expense ratio. This is because of the operating expense associated with the mutual funds. You must look at a fund's expense ratio, as this will eventually eat up your returns. Ensure that the expense ratio of the fund you invest in is not greater than the market average.
No Fixed Returns – Mutual funds don't offer a fixed return. The returns are subjective to the market conditions. This may be a problem for people looking for fixed-income security for their investments.
Conclusion
This was all about mutual funds. We feel that mutual funds have more advantages as compared to disadvantages. Apart from this, investing in mutual funds is the best way to manage your portfolio actively. It is under the constant watch of expert fund managers. Investments in mutual funds can be started with a tiny amount, and you can even start a SIP, which is similar to a recurring deposit.
Mutual Fund Frequently Asked Questions
Q1. Which Mutual Fund Should I Invest In?
The choice of mutual funds is always very subjective. You need to understand the horizon of your investment, and you also need to understand your risk appetite. If you have a moderate risk appetite, then you can invest in balanced mutual funds, or you can invest in blue chip mutual funds. Ensure that you select mutual funds only from a known business house. Parag Pareekh, HDFC, Axis, SBI, and Blackrock are some of the famous names in the mutual fund industry. You can also look at the performance of the mutual funds in the past years, as this is a good metric for making a judgement. If you wish to save tax under section 80C, you can choose tax-saving mutual funds, which have a lock-in period of 3 years. So, choose the mutual funds as per your needs or talk to your advisor for more information.
Q2. Is There A Minimum Amount That One Can Invest In Mutual Funds?
Well, yeah there's usually a minimum investment amount required to get in the game, but it's not necessarily a dealbreaker. Depending on the mutual fund you're interested in, the minimum investment amount may be a few hundred rupees or several thousand. It all depends on the fund's investment objective, so make sure to do your homework before diving in!
Q3. Are All Mutual Funds Considered Less Risky Than The Stock Market?
When it comes to investing, it's all about balancing risk and reward. Mutual funds are no exception, they can be a great way to diversify your portfolio and potentially earn higher returns, but they still involve risk. Some mutual funds invest heavily in stocks, which can be volatile and unpredictable, while others may play it safer by investing in more stable assets like bonds.
Q4. Should I Do Proper Research On Technical And Fundamental Analysis When Investing In Mutual Funds Same As I Do With My Stock Market Investments?
While you may not need to be a technical analysis whiz or fundamental analysis guru, it's still a good idea to understand the basics of how mutual funds work and what makes them tick. By researching a fund's historical performance, investment objective, and fees, you can make a more informed decision about which mutual fund is right for you.
Q5. How Are Index Funds Different From Typical Mutual Fund Options?
If you're looking to invest in mutual funds, you might want to consider an index fund. These types of mutual funds are designed to mimic the performance of a specific market index, like the S&P 500. And since index funds don't require active management, they tend to have lower fees and more predictable returns.