Buying a dream house can be the biggest investment one can make in his/her life. Especially in times when property rates are at an all-time highest. But the thing is, not everyone is privileged to invest a huge amount to buy a house, thus many people prefer to live in rented apartments. In India, people take houses as a huge investment that can be passed on to the next generation. And if you are already planning to buy a house or property to start construction of your new house, then you may have considered the home loan option.
Without a doubt, home loans are the best way to make your dream of being a homeowner come true. And similar to the advantages and disadvantages of other loan options, home loans also have their own set of pros and cons. Therefore, today's post is going to be all about that. Here we will be taking a look at the home loan advantages as well as disadvantages by going in depth. So stay tuned till the end.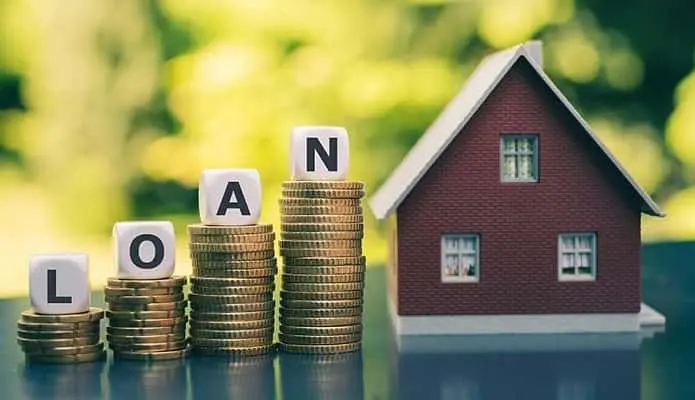 👍 Home Loan Advantages
Here are some benefits of home loan:
1. You Can Buy Your Dream House
The first and biggest advantage of signing up for a home loan is that you can buy your dream house and make your dream come true. In India, people save for decades to finally invest their savings to buy their dream house, but that's not always the case. We are saying that saving for that long isn't feasible for everyone, and this is where home loans come into play. If you are positive that you can pay monthly installments for the home loan, then you should definitely go for it and live in your own house. Or it could be that your dream house costs way too much, but you don't have enough money to buy it. And as you may already know, home loans are specifically designed to fulfill such purposes. So why not take advantage of that?
2. Pretty Low-Interest Rates
Compared to any other loan, a home loan has very low-interest rates, which is another huge advantage here. Definitely, the interest rate on home loans will differ from bank to bank, but on average you can expect it to be around 6.5 to 8.5%. And if you were to calculate the total amount based on how many installments you prefer to repay the whole loan amount with full interest, then you'd find that by paying a little extra, you can have your own house.
3. Tax Benefits
Many people don't know this, but whenever you apply for a home loan and pay the installments regularly, you also get income tax benefits in return. There are many government schemes that you can be eligible for if you already have signed up for a home loan.
4. Easy Repayments
Because most of the banks will let you select the number of installments or the total number of years in which you'd want to pay the total loan amount with interest. This thing actually makes the overall loan repayment pretty stress-free. Not just that, nowadays, you don't need to physically visit the bank for the monthly installment payment, the bank can automatically deduct the amount from your bank account each month.
👎 Home Loan Disadvantages
Here are some drawbacks of home loan:
1. Long Repayment Periods Means Long Term Commitment
When signing up for a home loan, you know deep down that the repayment period is going to be pretty long. And continuously paying the installment every month for years to come requires a long-term and strong commitment. Usually, people prefer to pay back the loan amount with interest in around 10 to 30 years. And it is pretty certain that things won't go as smoothly as you expected, therefore you may face some hard time repaying the installments.
2. Interest Buildup
After paying a couple of installments, you'd come to a realization that how much interest you have paid till now. And that thought will make you question your decision of signing up for a home loan. However, it is a pretty common thing to think about, and most people don't have a problem with that.
3. Peace of Mind
Because you'd have to pay for the monthly or regular installments, that's why you'll find yourself always managing the finances to pay up for the installments each month. And this can definitely impact you deeply on a psychological level. Without a doubt, this pressure of paying regular installments has the power to change your lifestyle completely over the year.
4. Loss of Opportunity
Buying a house or a property is a great investment on its own. But when you buy a house with the help of a home loan, at some point later on in life, a thought may cross your mind that other investment opportunities would have earned you interest. Instead, you are paying it back to the banks because you signed up for a home loan. Again, it can make you question your decision of taking a home loan, and that is completely normal.
Conclusion
Alright, now you know whether you should opt for a home loan or not. In our opinion, there are many benefits of a home loan, and it is a type of bank scheme that is designed in a way to help people make their dreams come true about being a homeowner. However, we always recommend first investigating each bank's policies, terms, and conditions before signing up for their home loan scheme.
Home Loan Frequently Asked Questions
Q1. What Are The Eligibility Criteria For Getting A Home Loan?
Ans: You need to be at least 21 years old, that's when you're considered an adult and can handle the responsibilities of homeownership. You need to have a stable income source, so the lender knows you'll be able to make your payments. A good credit score is important too, as it shows that you're responsible with money. The lender will also have certain income criteria that you'll need to meet.
Q2. What Is The Processing Time For A Home Loan?
Ans: The processing time for a home loan can vary a bit, but you're usually looking at anywhere from 2 to 6 weeks. It depends on factors like the lender you choose, the type of loan you're applying for, and how complete your application is.
Q3. Can I Prepay My Home Loan? If So, What Are The Charges For Doing So?
Ans: Definitely! Pre-paying your home loan is a great way to save on interest and pay off your mortgage faster. Most lenders won't charge you a penalty for prepaying, but it's always good to check your loan agreement to make sure. Some lenders might have a prepayment penalty, so make sure you're aware of that before you make a decision.
Q4. Can I Use A Home Loan For Home Renovation Or Improvement?
Ans: Absolutely! A home loan can be used for a variety of purposes, including home renovation and improvement. This type of loan is called a home improvement loan and it's specifically designed to help fund projects like adding a new room, updating your kitchen or bathroom, or installing new windows. So, if you have dreams of turning your house into your dream home, a home improvement loan might be the way to go!