Taking out loans isn't always a terrible thing; if it serves a purpose for you and helps you out, then go for it. But it is the loan approval process that prevents a lot of people from getting their loans approved. And in that situation, if you get to know about something like Online Loan Apps, where you get instant loan approval, flexible repayments, no or fewer documents required, etc. Then without a doubt, you'd immediately wanna know about it. Right? Currently, there are dozens of online lending apps available for smartphone users that offer to give personal loans fast and with little or no paperwork. That sounds suspicious. Isn't it?
Well, today's post will help you understand online loan apps in a better way because here we will be taking a look at online loan apps' advantages as well as disadvantages. By the end of this post, you'll be clear on whether you should go with this option or not. So let's begin.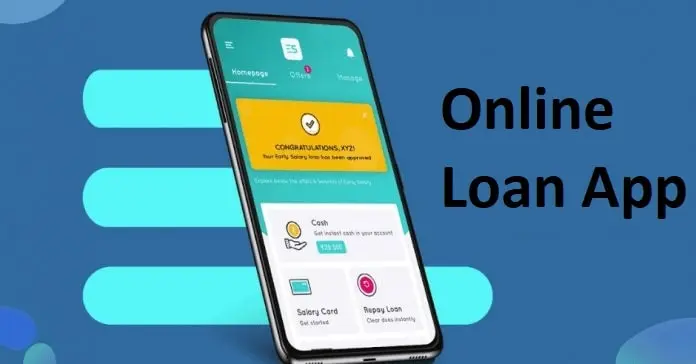 Online Loan App Advantages
Here are some benefits of using online loan app:
1. Fast Approval
The thing about online loan apps that attracts most people is the fast loan approvals. Some apps have taken this attraction way too far, they usually provide loans (personal loans only) instantly. And that is what many people want when applying for loans, but unfortunately, traditional banks require proper verification, therefore they aren't able to provide instant loans. So does that mean online loan apps are the superior option to traditional banks? Well, the short and simple answer is No, and if you want to know more about it then keep on reading this post till the end.
2. Unsecured Loans
No matter if you apply for a personal loan at a bank or non-banking financial corporation, they'll always ask you for salary slips and a better Cibil score before lending you the loan amount. And if you are a student or someone who doesn't work in a company, then you'd certainly not have salary slips or anything like that. And that's the reality, a major portion of India's population can't get personal or other types of loans because banks and financial corporations can't verify whether the borrower will pay back the loan amount with interest or not.
This is where online loan apps come into play, they offer you instant loan approval without any paperwork. Again, that sounds pretty suspicious. Doesn't it? It is true that some online loan apps provide you with unsecured loans without asking for any salary proof or anything like that. But we'll get to that in the disadvantage section. That way you'd have a clear understanding of online loan apps.
3. Improve Cibil Score
Before lending money, banks and other non-financial corporations check the Cibil score of a person. But if you don't have any Cibil score, then you can build one to a point where banks and other non-financial corporations can lend you money without any hesitation. Since many online loan apps provide you with loans without any salary proof, that way you can easily build a good credit history and Cibil score. That is for sure a huge advantage of using online loan apps.
4. Easy Repayment
When it comes to the repayment of the loan you took from online loan apps, the overall repayment process is pretty straightforward and easy. In most cases, you don't need to do anything, the monthly installment will automatically be deducted from your linked bank account. Another advantage of such apps is that you can choose the number of installments, which divides your total loan amount and interest rate into monthly installments for you to pay.
Online Loan App Disadvantages
Here are some drawbacks of using online loan app:
1. Immense Interest Rates
The biggest problem with online loan apps is that they lure you by advertising their loans using words like Instant Loan, No Paperwork, Easy Installments, etc. But the thing that they don't tell you about is their immensely high-interest rates. In many cases, it has been seen that online loan apps have been applying more than 20% to 25% of interest rates on the loan amount. This is why we don't recommend anyone to sign up for such apps and apply for their ridiculously highly interest-rate loans. If you don't mind paying for more interest rates, then you should at least check the online loan app's policies before applying for a loan. And that is because in many cases people have complained about getting charged almost double the interest rate that the loan app mentioned.
2. Small Loan Amounts
There are dozens of loan apps present for smartphone users, and no matter which app you install, you'd find that almost all of these online loan apps offer just small loans. Only in some rare cases, you'd find these apps lending lakhs of rupees to the users. In our opinion, if you are in need of a few thousand rupees, then it would be better to borrow the amount from friends or family, or else you can apply for a personal loan at a non-banking financial corporation.
3. Scam And Fraud Apps
The biggest problem with online loan apps is that there are much higher chances of you getting scammed by the online loan app. We are very sure about that because it has happened to thousands of people in India, especially to students. Many online loan apps perform unethical practices to collect the loan amount with an interest rate from the users. In some serious cases, people have lost their lives because the loan apps harassed them and blackmailed the user.
Conclusion
In our opinion, this whole online loan app thing is wrong on so many levels. But still, there are thousands of people who are getting trapped in the fraud schemes that these apps promote in India. Thankfully, the Government of India started paying attention to this issue, and thus many online loan apps were banned in India. And it has been found that the majority of online loan apps that used to operate in India were actually Chinese-origin apps that used to scam and hack users.
People Also Ask [FAQs]

Q1. How do online loan apps work?
Ans: Online loan apps typically require users to create an account, complete an application form, and submit relevant documents electronically. The app uses algorithms and automated processes to assess the applicant's creditworthiness and determine loan eligibility. If approved, the funds are often disbursed directly to the borrower's bank account.
Q2. What types of loans can I get through an online loan app?
Ans: Online loan apps offer various types of loans, including personal loans, payday loans, student loans, business loans, and more. The availability of loan types may vary depending on the specific app and lending institution.
Q3. What are the eligibility requirements for an online loan?
Ans: Eligibility criteria vary between different loan apps and lenders. However, common factors considered include the applicant's credit score, income, employment history, and debt-to-income ratio. Some online loan apps cater to borrowers with lower credit scores or provide loans without requiring a credit check.
Q4. How long does it take to get approved for a loan through an online loan app?
Ans: The time taken for loan approval varies depending on the specific app and lender. Some online loan apps offer instant approval and disbursement within minutes or hours, while others may take a few days to process and approve applications.
Q5. Are online loans safe?
Ans: Reputable online loan apps employ advanced security measures to protect users' personal and financial information. However, it's essential to choose a trusted and licensed app or lender to ensure your data is secure. Reading user reviews and researching the app's reputation can help you make an informed decision.
Q6. What fees and interest rates should I expect with online loans?
Ans: Fees and interest rates can vary widely depending on the loan app, lender, and loan type. It's crucial to read and understand the terms and conditions, including any fees or charges associated with the loan. Compare offers from different apps and lenders to find the most favorable rates and terms.
Q7. Can I get an online loan with bad credit?
Ans: Some online loan apps specialize in providing loans to individuals with lower credit scores or no credit history. They consider alternative factors beyond credit scores to evaluate loan applications. However, loans for individuals with bad credit may have higher interest rates or stricter terms.