A personal loan is a type of unsecured loan which you can get from banks as well as non-banking financial corporations. And for that, you will just need to show the income proof along with a few other documents to avail of the personal loan benefits. But personal loans come into a somewhat gray area when it comes to such financial policies. Some people are in favor of personal loans and some strictly advise you to avoid personal loans and go with other loan options.
And if that seems pretty confusing or overwhelming to you, then you should definitely keep on reading today's post because here we will be taking a look at the major advantages as well as disadvantages of personal loans. We promise you that by the end of this post, you'd have a clear understanding of whether you should opt for a personal loan or not. So let's get down to it then.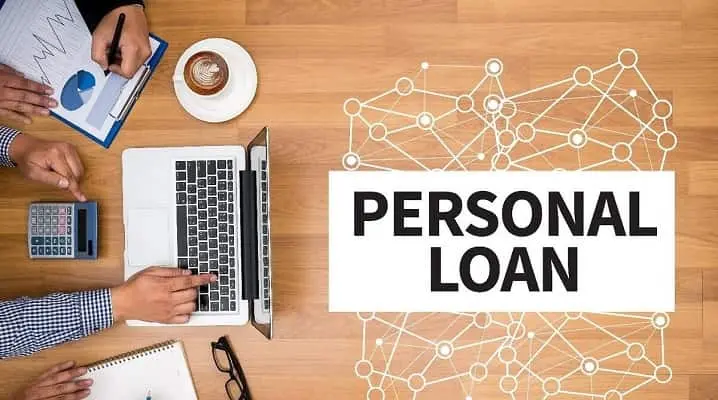 Personal Loan Advantages
Here are some benefits of personal loan:
1. Faster Approval
One thing about personal loans that we like the most is that the processing time is quite faster compared to other types of loans. In most cases, banks issue the personal loan within a few hours or within the same day. Therefore, while applying for a personal loan, you won't have any inconvenience when getting the actual loan amount credited to your bank account.
2. Multipurpose
When applying for a personal loan, the bank and non-banking financial corporations don't ask you to clarify the reason why you are taking the loan as you would do when signing up for a home loan, vehicle loan, or any other type of loan. And this is the prime reason why many people prefer to go with the personal loan option instead of other loan schemes. It totally depends upon you how you want to use the loan amount for your own betterment or anything like that. The bank or non-banking financial corporations are just into whether you'd be able to pay the loan amount with total interest or not.
3. No security requirements
As we have already mentioned earlier, a personal loan is a type of unsecured loan, therefore the banks and financial entities won't require anything else except the documentation to approve your loan. Of course, if your credit history is good, then banks and other financial corporations don't have any reason to reject your personal loan application. There are no security deposit requirements or anything like that when you sign up for a personal loan.
4. Easy Repayment
As with the majority of loan options offered by banks and non-banking financial organizations, you'd have the option to select the number of installments for the repayment of your personal loan with interest within a certain time period. Thus you can select a suitable number of installments, and based on that your monthly installment amount will be calculated, which you'd have to pay each month. Another great thing is that you won't even need to physically visit the bank to pay for the installment, it'll be automatically deducted from your bank account each month. These are the things that make personal loan repayment much easier for customers.
Personal Loan Disadvantages
Here are some drawbacks of personal loan:
1. Insane Interest Rates
If we were to make a list of the highest interest-rate loan options, then the personal loan would definitely be at the top of that list. In India, the interest rate for personal loans is around 12% to 20%. And in some cases, it can be even higher than that. You may have seen that many online loan apps provide personal loans instantly with no paperwork. And these apps also charge more than 22% of interest rate on the total loan amount. In our opinion, you should try to avoid personal loans as much as you can, and if you do sign up for it then make sure to take a personal loan from an RBI-regulated bank.
2. High Processing Fee
When you apply for a personal loan, you won't get the actual issued amount in your bank account. And that is only because of the processing fee charges which get deducted at the time of loan approval. With renowned banks, the processing fee charges aren't that substantial, but if you apply for a personal loan at a non-banking financial corporation then they might impose high processing fee charges on you.
3. Strict Eligibility Criteria
It is a reality that not everyone in India can get a personal loan and that is primarily because the lender (banks and non-banking financial entities) verifies the background of an applicant before approving the loan amount. And for that, they require you to submit stable salary proof, and you must have a good Cibil score, otherwise, your personal loan application will not be approved. Therefore it may appear to you that online loan apps are the best option because they don't require any credit history or salary proof. Right? Well before you go down that path, we want to let you know that the majority of such apps in the market are fraud and scamming people on a large scale.
4. Credit Score Impact On Late Repayments
Personal loans have strict payback terms since if your monthly installment is due and you pay it after a few days, it will undoubtedly have a negative impact on your credit score. And there is nothing you can do about it. This is the prime reason we don't recommend signing up for personal loans.
Conclusion
Now you know whether you should apply for a personal loan scheme or not. Right? However, it is true that each bank and non-banking financial entity has a different interest rate, eligibility criteria, terms, and conditions. So if you are certain that you have to take a personal loan, then make sure to thoroughly investigate before applying.