If you drive a car, then you must have car insurance. This mitigates the financial risk associated with the car. It will offer you support and cover during an accident, theft, riot, or similar situation. Car insurance is certainly one of the most critical documents, and you should keep it handy when you are on the road. Today, we are going to talk about car insurance, and we will also cover the advantages as well as disadvantages of car insurance.
What are the Different Types of Car Insurance?
This section will tell you about the two popular types of insurance available in the market. Before proceeding, please note that we will not be talking about add-ons, but we will only discuss the broader category. The most popular type of car insurance is a comprehensive plan. This covers the damage caused by collision or self-damage. If you have a zero-dep clause in the comprehensive plan, then the insurer will also cover the car's depreciated value. Apart from this, it covers liabilities arising out of third parties. It also covers personal accident cover and non-collision damage such as fire, theft, storm or flood. The second type of insurance that people buy in India is third-party insurance. This insurance covers the cost of repair or replacement of the vehicle for a third party. The cost of hospitalization or treatment of a third party and liabilities arising from the death of the third party.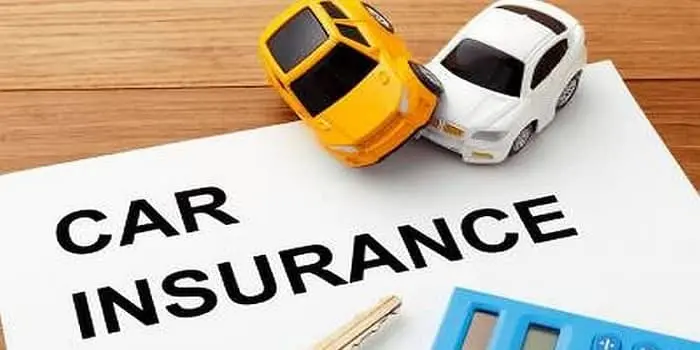 👍 Advantages of Car Insurance
Let us now go through the advantages of car insurance.
Eliminates Financial Liability – In case of an accident, you can be burdened with financial liability. This can be a third-party liability or an accidental liability. If you have car insurance, you don't have to worry about the liability arising from the lawsuit or the car accident.
Zero Dep Repairs – If you have a zero depreciation cover in your insurance, that would also cover the plastic & glass parts of the car. This feature reduces the repair cost of the car drastically. Car insurance is a must so you can get your car on the road without spending a fortune.
Additional Riders – Many insurance policies offer additional riders. For example, a key replacement rider will take care of the cost when you lose the key. Similarly, the personal belongings cover will take care of any loss of personal belonging in the car. There are covers for the engine, transmission and other things as well.
Return to Invoice – You know that taxes form a significant amount of the purchase price. In case of a theft or total loss, you risk losing this tax amount. Fortunately, a return to invoice on the car insurance will give you a 100% value of the car in the first three years of the car ownership.
Personal Accident Cover – It is mandatory by law for car insurance to provide you with a personal accident cover. This is certainly required to cover disability or death. It provides you compensation for up to a certain amount to help you carry your life forward.
Cashless Repairs – Most insurance companies have a tie-up with garages, and in such a case, car insurance helps you get cashless repairs. This way, you can get your car repaired even when you don't have money at that point in time. You would not have to worry about the repair bills.
No Claim Bonus – No claim bonus is available on car insurance, and it can go as high as 50% over a period of time. So, when renewing the insurance, check the no-claim bonus. Moreover, if you are buying insurance from any other brand, the no-claim bonus gets transferred to a new insurance.
RSA – Most car insurance comes with complimentary roadside assistance. This can be of great help when you are stranded on the road. Moreover, this will eliminate the need to purchase RSA as a separate package. This way, your car insurance can help you save money.
Read This Also: Car Loan Advantages and Disadvantages
👎 Disadvantages of Car Insurance
We are sure you would be willing to know about the disadvantages of car insurance, so we have documented them for you here.
Time-Consuming Process – Getting a repair under the claim can be time-consuming. The surveyor would first inspect the car and go through the repair estimate. Depending on that, the claim would be approved. Once the repairs are carried out, you will have to wait for the money to be paid to the garage.
Exclusions – There are certain exclusions in every car insurance. You must go through the list of those exclusions and ensure that you take care of those clauses. Or else, your claim can get rejected, and you can incur a major loss. You can try to remove some of those exclusions with the help of add-on policies.
Is It Mandatory to Buy Car Insurance from a Dealer?
In almost every country, driving a vehicle without valid car insurance is illegal. In such a case, you must have valid car insurance when you take the car out of the dealership. At the same time, it is not mandatory to purchase car insurance from a dealer. You can purchase the insurance through a third party, as this would reduce the cost. The dealer has his share of the commission when you are buying insurance. If you seek a quote directly from the insurer, you will get a better deal on car insurance.
So, before you buy car insurance, you can explore your options. At the same time, you must buy comprehensive car insurance with zero dep benefits and return to the invoice facility. This will drastically mitigate the risk of any loss to the vehicle.
Car Insurance Frequently Asked Questions
Q1. What Does Endorsement Mean In A Car Insurance Policy?
Ans: Endorsements are like a toolkit for your car insurance policy, they let you customize your coverage to fit your ever-changing needs. Maybe you've got a new driver in the household and want to add them to your policy, or maybe you're looking to increase your liability coverage. Whatever it is, an endorsement gives you the power to make those changes happen.
Q2. Can I Transfer Car Insurance To Another Person's Name?
Ans: Definitely! All you need is the policyholder's approval and the new driver's agreement to take on the policy's terms and conditions. It's a great option if you have a friend or family member who needs temporary coverage, or if you're getting rid of your car and want to transfer the policy to the new owner.
Q3. Do I Need Car Insurance For A Commercial Vehicle Too?
Ans: Absolutely! If your vehicle is also your workhorse, you want to make sure it's protected at all times. Not only is it required by law, but it also gives you peace of mind knowing that your vehicle is fully covered.
Q4. What Does A No-Claim Bonus Mean In A Car Insurance Policy?
Ans: A no-claim bonus is like a pat on the back for being a safe and responsible driver. The longer you go without making a claim, the bigger your no-claim bonus will get, and the lower your premiums will be.
Q5. Is It Mandatory For Every Car Owner To Have Car Insurance?
Ans: In most countries, it's mandatory for all car owners to have insurance, and for good reason. Not only does it protect you financially in case of an accident, but it also helps you stay on the right side of the law.
Final Verdict
This was all about car insurance. You can set a reminder for the car insurance so that you don't miss out on the renewal dates. There could be serious implications of not having valid car insurance when you are on the road. At the same time, be aware of your rights and the no-claim bonus. If you are switching the service provider, you can even transfer your no-claim bonus from the existing insurer to the new insurer. This will reduce the annual cost of insurance. In case of any other query, you can leave a comment or reach out to your bank.