See, the helmet is one of those essential accessories that you shouldn't take for granted. You should always be wearing a helmet when going for a ride on your bike, but we aren't talking about those cheap plastic-made helmets that break pretty easily, even if you throw a small size rock on them. Nah, we are talking about going for a helmet that can be the true protection for your head when things go south while you are on the road riding that pretty bike of yours.
Well, that is the prime reason why we are here today with the detailed list of the top 10 best helmet companies in India for 2023. So yeah, don't forget to check the list out, it can be a literal lifesaver for you.
List of Top Helmet Companies In India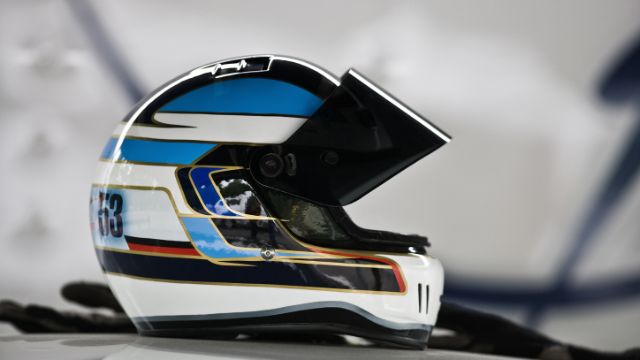 1. Steelbird
Steelbird, a Delhi-based company, has been crafting some of the coolest and most reliable helmets for over 50 years. That's half a century of making sure riders like us can enjoy the wind in our faces, safely! In the next year and a half, they're aiming to produce a whopping 10 million helmets, kicking their daily output up to 40,000 pieces. Woah, that's a lot of helmets, don't you think? And here's a fun bit, they're not just making helmets, they're making super safe helmets, even getting them ECE-certified! That means they meet some serious international safety standards. They've got these nifty helmet-making facilities in Baddi Noida that use cool robots for tasks like visor coating. On top of that, they paint 10 shells in a minute with their automated paint shop!
2. Studds
Did you know Studds started its journey in a garage back in 1973? From that humble beginning, they've zoomed to making a staggering 7 million helmets each year! That's a testament to almost five decades of sheer dedication to keeping us bikers safe and stylish. See, Studds, rooted in Faridabad, Haryana, isn't just big in India. They're known globally, catering to bike lovers all over the world. Their gear cupboard isn't just helmets, though. They have a treasure trove of motorcycle accessories like gloves, goggles, and visors to keep you riding in style. And yeah, Studds isn't only about looking cool, they're about ensuring we can enjoy the ride with the utmost safety.
3. Royal Enfield
Royal Enfield isn't just about those powerful Bullet bikes that make our hearts race. They've jumped into the helmet game, offering a blend of robust style and solid safety. These helmets are not just about keeping that head of yours safe, they ensure you look downright cool while doing it. With options like the Royal Enfield Unisex-Adult Helmet, MLG ABS Helmet, and the Sundown Full Face Helmet, they ensure every rider finds something that resonates with them. And let's talk about the Royal Enfield Lightwing Full Face Modular Helmet for a sec. With its snazzy turquoise and black graphics, it's a looker! But remember, while it's pleasant on the eyes and wallet at Rs. 3,900, give it a try first to ensure it feels just right on your adventures.
4. Vega
And have you heard about Vega Helmets? Oh, they've been around! Established in 1994, these folks set out on a simple mission, to bring you top-notch helmets without breaking your bank! They have their own little helmet-making hub in Ningbo, China, ensuring that every bit and bob that goes into their helmets is top-tier. They're not just making these helmets, they're testing them, retesting them, and then testing them some more! And all of it just to make sure that you get nothing but the BEST on your head. With their home base in Belgaum, India, and a mantra that shouts "Quality over Quantity", Vega has ridden high, embracing nifty technologies like fiberglass and carbon fiber, over the past twenty-odd years.
5. Axor
And then, we've got the fairly new company in this scene, we are talking about Axor Helmets. They hit the roads in 2015 and have been turning heads ever since. They've got some style like Italian design mixed with top-notch safety. They've also caught some eyes and won the "Most Futuristic" and "Most Innovative Award" at The Times Business Award in Bangalore, in 2023. And yeah, a particular helmet from them, the Axor Apex, caught attention for being anti-fog, having superb certifications, a sun visor, and a snug fit that gets comfier with time. And oh, if you need to switch out visors or clean the lining, it's a breeze with this one.
6. TVS
Most people know TVS for their motorcycles, right? Especially the TVS Apache RTR 310, which has turned quite a few heads recently. But they're not just about bikes. They've dived into helmets and riding gear too! They've even teamed up with Vega to promote the Axor brand. It's clear they care a lot about keeping riders safe. TVS is always trying to mix power, speed, and style in their products, whether it's their bikes or helmets. If you're curious about what TVS helmets look like or want more details, it might be a good idea to check their official website or other sources to see their entire collection of helmets and other accessories too.
7. Yamaha
Sure, Yamaha is famous worldwide for those zippy motorcycles and cool marine stuff. But guess what? They're not just about bikes and boats. They're rocking the helmet scene too! Yamaha's been in the game for a long time and they're pretty darn serious about safety, innovation, and giving riders the best experience. Do you know how their bikes are top-notch? It's a good bet their helmets are made with the same love and care. And yeah, Yamaha's so into keeping folks safe that they've even dived into the health world, setting up a company that looks into blood antibodies. Sounds fancy, right? It just goes to show how much they care about everyone's well-being.
8. SMK Helmets
Alright, here's another name making waves in this particular segment of the Indian market, we are talking about the SMK Helmets. These guys might not have the history of some big brands, but boy, are they making a name for themselves! And yeah, the word on the street is that they're among the top helmet makers out there. Want to hear about a helmet that's caught people's attention? It's called the SMK Stellar Sports Stage Full FACE Helmet. Quite a mouthful, right? For about Rs. 4300, you get a helmet that doesn't just look cool but is also super safe. That sleek design isn't just for show; it reflects SMK's promise to keep riders snug and protected.
9. GoMechanic
See, GoMechanic is a company mostly famous for fixing cars. These guys are based out of Delhi-NCR and had a roller-coaster ride these past years. They faced some tough times, with money troubles and even letting some of their team go. There's some news around town that another big name, CarTrade, might join hands with GoMechanic. This could mean CarTrade might take over some parts of GoMechanic, like their service stations. But wait, there's a twist in the story! GoMechanic got a fresh start with some help from Stride Ventures and Lifelong Group, together with Servizzy. Even though cars are their main game, they're stepping into the helmet world. They even got into how the thrill of bike rides and how wearing a helmet can keep that joy safe.
10. Wrangler
Lastly, let's talk about one more helmet company that is being sold like crazy in the country, we are talking about Wrangler. Most of us know them for those comfy jeans and stylish clothes, but the thing is that this isn't the clothing brand we are talking about here. See Wrangler is another local brand that is into making helmets and other accessories for bikers. And yeah, when you check out the big names in helmets, you'll find Wrangler right up there with the likes of Steelbird Hi-Tech, Studds Accessories, and Vega Auto Accessories. That's some solid company! Of course, being a local brand, this company's helmets aren't the prettiest in the market, but they do the job as you expect them to. On top of that, Wrangler's helmets are pretty affordable too, so yeah, if you are on a tight budget, you may wanna check out the collection of their helmets on their official website or online marketplaces like Amazon or Flipkart.
Conclusion
Since India is the place where people prefer bikes and scooters the most, that's why it is super important for everyone to invest in a good quality helmet to ensure their safety on the road. And that is exactly what our main goal was with today's post. We hope now you have a good idea of why you should buy a branded helmet, and what companies you should consider.