As the digital age progresses, the demand for fast and efficient communication networks becomes increasingly crucial. Fiber optic technology has radically transformed the way we communicate, delivering unparalleled speed, capacity, and reliability upon which our modern world depends. At the heart of this groundbreaking technology lies the fiber optic cable, an extraordinary innovation that forms the backbone of today's communication infrastructure. India, with its booming economy and vast population, has emerged as a significant player in the global fiber optic cable manufacturing market. Boasting a host of leading manufacturers, the nation is well-equipped to satisfy the mounting global appetite for state-of-the-art fiber optic solutions.
In this article, we will delve into India's thriving fiber optic cable manufacturing industry. We will introduce you to the top 10 fiber optic cable manufacturers in India for 2023, examining their primary products, technological advancements, and contributions to the future of communication networks both within India and worldwide. So, join us as we explore the dynamic realm of fiber optic cable manufacturing companies in India, where ingenuity and excellence unite to forge a more interconnected and bright future.
List of Top Fiber Optic Cable Manufacturers In India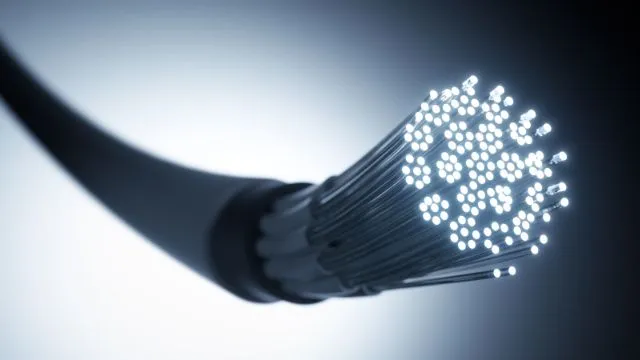 1. AKSH Optifibre Limited
AKSH is a leading manufacturer of optical fiber cables located in New Delhi, India. The company has been producing optical fiber and cables since 1994 and has acquired extensive experience in the field. In 2000, AKSH expanded its production capacity by acquiring the FRP business, which is a crucial material for fiber optic cables. Since then, AKSH has become the most cost-effective manufacturer of optical fiber cables by producing optical fiber and FRP rods in-house. The company's facilities are certified and specialize in producing a range of optical fiber cables that meet international standards. AKSH has gained a reputation for excellence and has been recognized for its achievements, including being awarded a turnkey project in Bhutan to install optical fiber cables.
2. Surana Telecom & Power Limited
Surana Telecom and Power Limited, a reputable Hyderabad-based enterprise, boasts an impressive track record of constant growth and diversification. The company's journey began in 1989 under the name Surana Petro Goods Pvt Ltd, producing oil jelly and telecommunication products. It wasn't long before they ventured into manufacturing jelly-filled telecommunication cables in 1992. The following year saw the company going public and adopting a new identity as Surana Telecom Limited, with a core focus on the burgeoning telecom sector. As time passed, the company continued to thrive and diversify its operations, venturing into optical fiber cable production and establishing a dedicated manufacturing facility for optical fiber. Surana Telecom Limited took another leap in 2007 by entering the power industry and setting up a wind power generation plant. This shift prompted yet another name change to Surana Telecom and Power Limited, demonstrating their dedication to renewable energy and sustainable practices.
3. Dron Edge India Private Limited
Founded in 2010, Dron Edge India Private Limited (DEIPL) has emerged as a leading fiber optic cable manufacturer and exporter in India. With a steadfast commitment to delivering comprehensive telecom solutions, DEIPL thrives on innovation and exceptional service to cater to its customers' needs. The company's diverse product lineup includes Optical Fiber Cables, Joint Closures, FMS, and Patch Cords, all designed to address the increasing demand for speedy and dependable long-distance network communication. Fiber optic cables serve as a cornerstone of Dron Edge's offerings. Comprising a collection of optical fibers enveloped by a protective plastic sheath, this groundbreaking technology empowers businesses and industries to transmit data, voice, and video with unparalleled speed and reliability, far surpassing the capabilities of traditional copper cables.
4. Finolex Cables Ltd
Established back in 1958, Finolex Cables Ltd, headquartered in Pune, has become a powerhouse in the Indian fiber optic cable market. Boasting annual revenues of around US$400 million, this industry titan has come a long way since its humble beginnings. Once focused on manufacturing PVC-insulated electric wires for automobiles, the company has diversified its offerings to include an array of cables, lighting products, and other goods. Spread across Goa, Pune, and Uttarakhand, Finolex Cables operates four state-of-the-art manufacturing plants. These facilities are equipped with cutting-edge technology, enabling the production of top-notch products. To guarantee the highest quality, each plant houses testing facilities and holds certifications for quality and environmental management.
5. Aares Telecom Ltd
Established in 1995, Aares Telecom Ltd has become a leading Delhi-based enterprise, specializing in the production, wholesale, and trade of top-tier cable accessories, tools, and instruments. Over the years, the company has built an outstanding reputation for delivering exceptional quality products to a diverse range of industries. Aares Telecom's extensive product portfolio includes Adapters, Fiber Strippers, Joint Closures, Patch Cords, Cable Sheath Cutters, and Telecom Parts. Beyond production, the company also offers repair and maintenance services for its products, further enhancing customer satisfaction. Aares Telecom proudly partners with renowned brands such as Sumitomo, Fujikura, and JDSU, solidifying its position in the market. With a wide distribution network and a commitment to punctual delivery, Aares Telecom continues to excel in its field, setting the standard for cable accessory manufacturing and distribution.
6. HFCL
HFCL is a multifaceted company that has spread its wings across diverse sectors, including manufacturing, research & development, and turnkey solutions for fields such as telecommunications, security textiles, and cable fiber. With its roots firmly in India, HFCL boasts state-of-the-art production facilities for a wide array of products, ranging from optical fiber cables and optical transport to power electronics and broadband equipment. A pivotal moment in the country's telecom history occurred in 1995 when HFCL bid for a basic services license in India. This significant event not only revolutionized the company's operations but also introduced a plethora of cutting-edge services to its clientele. Staying ahead of the curve, HFCL has managed to carve a niche for itself in the ever-evolving, fiercely competitive telecom landscape.
7. Vindhya Telelinks Ltd
Vindhya Telelinks Limited has been making waves in the telecommunications industry since its inception in 1986. This remarkable joint venture has earned a reputation for manufacturing top-notch Jelly Filled Telephone Cables and Optical Fiber Telecommunication Cables. One of the hallmarks of the company's success is its adherence to stringent quality standards. Vindhya Telelinks proudly boasts ISO 9001 and ISO 14001 certifications, proving its unwavering commitment to maintaining excellence in manufacturing and production processes. The company's impressive products extend beyond the realm of telecommunications and cater to other sectors as well, such as Defense, Coalfields, Railways, and Atomic Energy.
8. Radiall India Pvt Ltd
Since its establishment in 1952, Radiall has evolved into a global powerhouse in the realm of interconnect solutions, consistently propelling its customers toward success. Through its subsidiary, Radiall India Private Limited, the company has made quite a splash in the Indian market, securing a considerable market share. Their knack for providing inventive and dependable solutions has earned them a favored spot among clients all over the world. With manufacturing facilities scattered across the globe, Radiall specializes in crafting top-notch interconnect components tailored to the needs of diverse industries. Their ultimate aspiration is to dominate the global market, acknowledging the pivotal role that technology and connectivity hold in our everyday lives. To realize this ambition, Radiall champions innovation by fostering collaborations with their customers, enabling them to transform their ideas into reality.
9. Fibre Solution India
In the realm of fiber optic cable manufacturing, Fibre Solution India has been making waves as a company dedicated to constructing and preserving telecommunication and electrical networks for service providers across the nation. Established in 2004, this once modest, privately-owned business with a mere two employees has since flourished into a team of 40 experts. Fibre Solution India holds safety in the highest regard. With an unblemished safety record spanning four years and not a single accident, it's no wonder they've earned a reputable standing in the industry. At the core of Fibre Solution India's success lies a strong emphasis on collaboration. The company takes pride in fostering close relationships with its customers, enabling them to create tailor-made solutions that address each client's unique requirements.
10. RR Industries
Lastly let's talk about RR Industries, another rapidly rising name in this particular sector in the Indian market. Established in 2019, RR Industries has risen to prominence in India's fiber optic cable market, largely due to its unwavering commitment to manufacturing excellence and cutting-edge technology. Just a few short years ago, this level of achievement seemed like a distant dream, but RR Industries has made it a reality. Nestled in Greater Noida, Uttar Pradesh, RR Industries' state-of-the-art manufacturing facility is a testament to its dedication to innovation. As a key player in the industry, RR Industries boasts an impressive array of top-notch products such as Optical Fibre cables, Patch Cords, and FTTH Drop cables. These products cater to a wide range of applications and customers, making them a go-to choice for many.
Conclusion
All in all, the thriving fiber optic cable production sector in India is fueled by a wide range of innovative and enterprising businesses. The top 10 manufacturers showcased in this piece embody the country's dedication to enhancing communication systems and adopting state-of-the-art technologies. As we move forward into an increasingly digital future, these manufacturers will persist in having a crucial impact on the development of the communication framework that supports our contemporary existence, not only within India but also around the world.
Fiber Optic Cable FAQs
Q: What is a fiber optic cable?
Ans: Fiber optic cables are thin strands of optically pure glass or plastic used to transmit digital information in the form of light pulses. They are designed to carry data over long distances at high speeds.
Q: How do fiber optic cables work?
Ans: Fiber optic cables work on the principle of total internal reflection. They transmit data by sending light signals through the core of the cable. The light signals bounce off the walls of the core, continuously reflecting until they reach the other end of the cable.
Q: What are the advantages of fiber optic cables over traditional copper cables?
Ans: Fiber optic cables offer several advantages over copper cables, including:
Higher bandwidth: Fiber optic cables have much higher data carrying capacity, allowing for faster data transmission.
Longer distances: Fiber optic cables can transmit data over much longer distances without experiencing signal degradation.
Immunity to electromagnetic interference: Unlike copper cables, fiber optic cables are not affected by electromagnetic interference, resulting in more reliable data transmission.
Security: Fiber optic cables are difficult to tap into without being detected, making them more secure for transmitting sensitive information.
Q: What are the different types of fiber optic cables?
Ans: There are several types of fiber optic cables, including:
Single-mode fiber (SMF): Used for long-distance communication, it has a smaller core size and allows for the transmission of a single mode of light.
Multimode fiber (MMF): Used for shorter distances, it has a larger core size and can transmit multiple modes of light.
Plastic optical fiber (POF): Made of plastic rather than glass, it is cheaper and used for shorter distances in applications such as home networks or car systems.
Q: Are fiber optic cables expensive?
Ans: Fiber optic cables tend to be more expensive than traditional copper cables. However, the cost has been decreasing over time as the technology matures and becomes more widely adopted. The overall cost of implementing fiber optic infrastructure depends on factors such as the distance to be covered, the amount of data to be transmitted, and the complexity of the network.
Q: Are fiber optic cables difficult to install?
Ans: Installing fiber optic cables requires specialized skills and equipment. It involves careful handling of the delicate cables, splicing or connecting fibers, and testing for signal integrity. While the installation process can be complex, it is typically carried out by trained professionals with experience in fiber optic installations.
Q: Can fiber optic cables be used for wireless communication?
Ans: Fiber optic cables are primarily used for wired communication. However, they can be used in conjunction with wireless systems. For example, fiber optic cables can be used to connect wireless access points or base stations, providing high-speed backhaul connections for wireless networks.