Times are a bit wild right now, aren't they? Money's going up and down, and let's not even get started on the digital world-shakin things up. In all this chaos, you might be wondering "Who can help me make my money work for me?" Well, that's where asset management companies come into play. They can help your money grow even when things look tough. But the thing is, there are literally thousands of these asset management companies around the globe, and that certainly can cause a lot of confusion.
Since financial planning is already a confusing thing, we are here to make the task of finding the best asset management companies simple for you. Today, we are here with the list of the top 10 best asset management companies in the world for 2023. So yeah, if you were looking forward to getting to know about such companies by going in-depth, today's content piece is just for you. Let's get down to it then, shall we?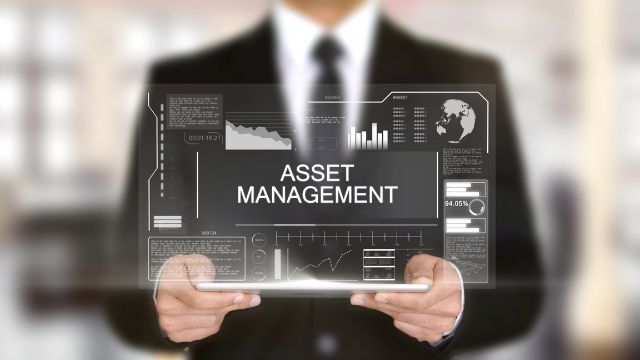 1. BlackRock
So, back in 1988, a group of eight people got together and started BlackRock. Their main goal was to really focus on what their customers needed and wanted. They began by dealing mainly with a certain type of investment called "fixed income" (think bonds and such). In a short time, they became real pros at it. By the mid-90s, they were one of the big names in this space, managing more money in fixed income than almost anyone else. Fast forward to 2021, and they're the biggest of the big, managing over $9 trillion. They keep adding new types of investments and technologies, so they're not going anywhere anytime soon!
2. The Blackstone Group Inc.
In 1985, two guys, Peter G. Peterson and Stephen A. Schwarzman, who used to work together at another firm, Lehman Brothers, started Blackstone. They kicked things off with just $400,000, which isn't a lot when you're talking about investment firms. At first, they were like matchmakers for businesses, helping companies merge or buy each other. They advised on some really big deals, like when two investment banks joined forces in 1987. Fast forward to 2023, and they're managing about $1 trillion in various types of investments, everything from credit and hedge funds to insurance and more. They've definitely got the scale and diversity to invest in sectors that are set for long-term growth.
3. KKR & Co. Inc.
In 1976, three guys, Jerome Kohlberg Jr., Henry Kravis, and George R. Roberts, founded KKR. They'd all worked together before at another firm called Bear Stearns. They were early pioneers in the business of 'leveraged buyouts,' or buying companies with borrowed money. They became famous in 1989 for buying a company called RJR Nabisco. At the time, it was the largest buyout ever and put KKR in the spotlight. They continued to make headlines, like in 2007 when they did the biggest buyout to date of a company called TXU. KKR has also branched out over the years. They manage all kinds of investments, from real estate to energy to credit. As of 2022, they'd invested in more than 690 companies, totaling a value of about $700 billion.
4. Brookfield Corporation
Next on the list is Brookfield Corporation, they've been around since 1899 and initially went by a super long name: the Sao Paulo Tramway, Light and Power Company. Basically, they started off by building stuff like electric grids and public transport systems in Brazil. Two guys, William Mackenzie and Frederick Stark Pearson, kicked it all off. Fast forward a bit, and the company's been through a lot of changes. For instance, in 1959, a company called Edper Investments bought them for $15 million. Then, in 2005, they went through a bit of a rebrand and became Brookfield Asset Management Inc. In 2019, Brookfield bought another company, Oaktree Capital. This was a big deal because Oaktree is really good at investing in companies that are going through tough times. This helped Brookfield expand what they do even more. Nowadays, they own 36 ports around the world and manage a ton of toll roads.
5. BlackRock Municipal Bond Trust
BlackRock Municipal Bond Trust specializes in something called Build America Bonds. These bonds are a unique way to help local governments in the U.S. build important stuff like schools and hospitals. But what exactly makes them different? Unlike regular municipal bonds, these are taxable. They're pretty big in their field and aim to give investors good returns that are tax-free on the federal level. The value of their fund can go up and down depending on various things, like market conditions. Sometimes the fund's value is higher than its actual assets, but other times it's lower.
6. Apollo Global Management, Inc.
Three guys, Leon Black, Josh Harris, and Marc Rowan, started this firm back in 1990, right after a big company they worked for, Drexel Burnham Lambert, went belly up. These guys got together and started Apollo to invest in companies that were struggling. They started off strong, raising about $400 million for their first fund. That was mostly because Leon Black was already a big name in the business world. Their strategy is pretty unique: they buy stakes in struggling companies, and when these companies turn around, they end up with a controlling interest. Pretty smart, right?
7. Nuveen Pennsylvania Municipal Value Fund
Nuveen Pennsylvania Municipal Value Fund is like a special savings pot that helps you invest in local government projects in Pennsylvania. The main goal here is to give you money back that you don't have to pay federal or Pennsylvania state taxes on. Yup, that's right, tax-free money! They mainly invest in projects that are pretty safe, rated as "good" or better by financial rating agencies. So, you can say it's like putting your money into a safe with a tax-free label on it. If you're from Pennsylvania and want to save on taxes, this fund could be the new best thing for you.
8. The Bank of New York Mellon Corporation
Now, let's talk about BNY Mellon. This bank has a super long history, it started all the way back in 1784! It came to life when two older banks, The Bank of New York and Mellon Financial, decided to join forces in 2007. Fun fact is that one of the guys who helped start the Bank of New York was Alexander Hamilton, Yeah, the same guy from your $10 bill. This bank has been through a lot, like the Great Depression, and came out stronger. It has also helped build big things like railways and the New York City Subway. Today, they're big shots in the banking world, managing tons of money and offering all kinds of financial services.
9. Ameriprise Financial, Inc.
Have you heard of Ameriprise Financial? This company has been around for a long time, since 1894, to be exact! A guy named John Tappan started it all, and back then, it went by the name Investors Syndicate. By 1914, they hit the $1 million mark in how much money they were managing, which was a pretty big deal back then! In 1940, they came up with one of the first-ever mutual funds, called Investors Mutual Fund. Fast forward to 2020, and they're managing more than a whopping $1 trillion in assets. They're super focused on helping people plan their finances and grow their wealth. They've got more than 2 million clients, from regular folks to big businesses and even institutional investors.
10. Ares Management Corporation
This company is relatively younger, founded in 1997 by a bunch of folks who knew a thing or two about investments. In the beginning, they were all about different types of high-risk, high-reward investing like leveraged loans and high-yield bonds. They also dipped their toes into private debt and private equity. Over the years, they've grown in a smart way. They didn't just expand for the sake of it; they made thoughtful choices, like acquiring other companies that could help them be even better at what they do. So, how big have they gotten? Well, as of the latest info we've got, they're managing around $378 billion in assets. That's not pocket change!
Conclusion
There you have it. Now with this much information at your disposal, you are better equipped to conduct your own research and form a strong conclusion on your own. No matter whether you were searching for these top 10 asset management companies for research purposes, or maybe you are really interested in financial planning, we hope that today's post has helped you in some way.