The saving account and the current account are designed to serve different purposes. The saving account is designed so that you can save money, and hence the number of transactions on the saving account is usually limited. The savings account is for personal use, so it may not be the correct account for business use. For business use, the current account proves to be a better choice. The current account enables you to carry out multiple transactions at a low transaction fee with some added advantages.
What Are the Benefits of a Savings Account?
Savings accounts are of great help when it comes to saving money or making an investment. They can help you a great deal with financial planning for an individual. You earn interest on the funds kept in the savings account. Apart from this, you can also use your savings account to build an emergency fund. This will secure your future in uncertain times. You get net banking, debit card and online banking facility with the savings account. Overall, it is much easier to maintain a saving account when compared with a current account.
What Are the Benefits of a Current Account?
On the other side, the current account offers a lot of flexibility to the business. There is no restriction on the number of transactions you can do using the current account, and the current account also offers you an overdraft facility. You can easily deal with temporary cash flow issues if you have a current account. Accounting and tax audits are much easier if you have a current account. In most cases, you also get access to core banking services if you have a current account with a bank. Some banks offer cash pick-up, after-hour banking, and free cheque books at little or no cost.
Documentation for Current Account vs Savings Account
When you have to open a savings account, the documentation for it is straightforward. All you need is Aadhaar Card (or any other address proof) and a PAN Card. With these two documents, you can open a savings account in any bank. It is also possible to open a savings account online without needing anything. The Know Your Customer, also known as KYC requirements, are different for current accounts. You must submit an inception letter, registration information, and TAN or PAN details to open a current account. Moreover, depending on the income, the statement needs to be audited.
So, Can I Convert my Savings Account to a Current Account?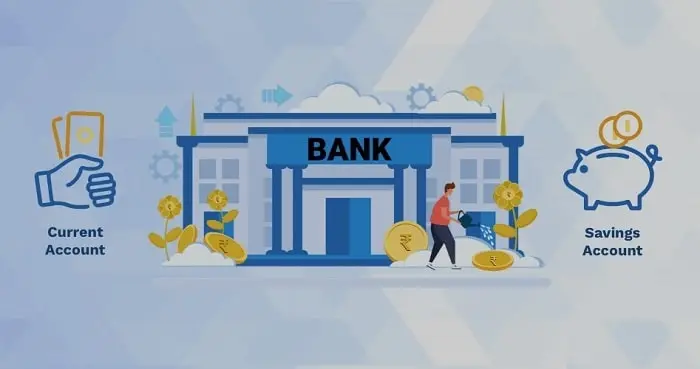 No, you can't convert a saving account to a current account. This is mainly because of the additional documents required to open a current account. Moreover, the Reserve Bank of India doesn't permit this conversion. So, if you plan to reach out to your bank for the conversion, you will only be disappointed as such conversions are not allowed.
What About Converting the Current Account to Saving Account?
As mentioned earlier, converting the savings account to a current account is not possible, but what about vice versa? Unfortunately, converting a current account to a savings account is also impossible. This is mentioned under the same RBI regulation where they have talked about converting a saving account to a current one. Another reason such conversion is not supported is that the current account is usually in the business's name, and you can't have a savings account in the name of an entity. So, with these restrictions, you will not be able to convert your current account to a savings account.
So, What is the Solution?
The solution is to open a new account as per your need. So, if you were looking to convert your saving account to a current account, instead of the conversion, you can open a new current account. You may think you can close the savings account and open a current one in such a case. Or, you may want to close your current account and open a new savings account in such a case. This is, however, not an advisable solution. The better solution would be to have both a saving account and the current account since both offer different advantages.
Are There Advantages Associated with Two Different Bank Accounts?
Yes, there are advantages to having two different accounts; the most important advantage is the tax benefits. Your personal income and expense can be directed towards the personal account, whereas the income and expenses from business can be directed towards the current account. It will help you at the time of accounting. In addition, if you are paying for the expense from the current account, you can generate an expense report. You will know how much you are spending, and you will also be able to deduct these expenses from the revenue to get net income. If you are paying for these expenses using the saving account, then you may not be able to get the tax benefits associated with the business expense. The current accounts can be opened for sole proprietorships and large companies.
Related Topics