When it comes to sustainable and clean energy, India is one of the top countries that are leading the way. As the world's third-largest energy consumer and greenhouse gas emitter, India is actively promoting the use of renewable energy sources to meet its growing energy demands. One of the most promising options is solar power, thanks to the abundance of sunlight in most parts of the country. Solar glass is an innovative technology that is gaining popularity worldwide as more and more people shift towards renewable energy. This glass is actually a crucial component of the photovoltaic cell, which helps in converting solar energy into directly usable electricity.
The solar glass industry in India is a rapidly growing sector with a promising future. As of now, Borosil Renewables Limited is the only manufacturer of this special glass in the country, however, the demand for solar glass is increasing, and several foreign companies have entered the Indian market to cater to this demand. Today, we'll be taking a look at the top 10 best solar glass manufacturers in India. So if you are curious to know which are the top manufacturers in the country that are contributing to and promoting sustainable energy in the country, then stick to this post till the end. Let's get going now.
List of Top Solar Glass Manufacturing Companies In India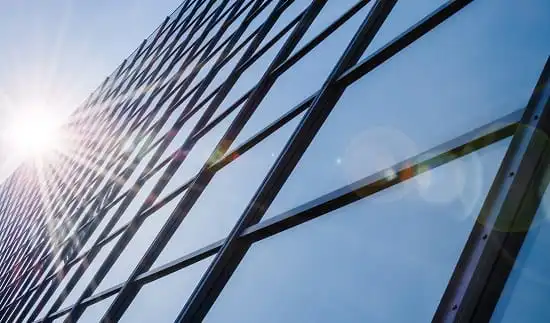 1. Borosil Renewables Limited
As the first and only solar glass manufacturer in the country, Borosil is at the forefront of innovation and sustainability, driving the solar industry forward. Located in Gujarat, Borosil's main solar glass manufacturing facility has been operational since January 2010. The company is renowned for its research and development efforts, having achieved several groundbreaking milestones in the solar glass industry. Among them is the development of the "World's First" fully tempered solar glass in 2 mm thickness, which has revolutionized solar panel manufacturing. Borosil has also launched exciting new products like Selene and Shakti and is tirelessly working on developing solar glass with unique characteristics that have never been seen before. With plans to add another 550 TPD capacity by Q3 of the current financial year, the company is well-positioned to meet the growing demand for solar glass. A recent report revealed that Borosil Renewables has acquired an almost 86% stake in the Interfloat Group, one of Europe's leading High-Performance Solar Glass manufacturers.
2. Asahi India Glass (AIS)
Established in 1984, AIS is a result of a deal or agreement between companies like Asahi Glass Co Limited Japan, Maruti Suzuki India, and Mr. BM Labroo & family. AIS takes pride in offering a range of innovative and top-notch glass products, including architectural processed glass, automotive safety glass, solar glass, and more. It all began with toughened glass production for Maruti Suzuki, but by 1989, the company started producing the same type of glass for other automobile manufacturers in India. Today, AIS is a well-established brand with a reputation for quality, reliability, and innovation. They've captured a significant market share of 77.1% in the Indian four-wheeler glass segment in 2017, which is quite impressive. Recently, Asahi India Glass Ltd announced that they're opening a dedicated manufacturing facility in India to manufacture high-quality solar glass.
3. Triveni Glass
Triveni Glass Limited (TGL) has a fascinating history in the Indian glass industry. Established in 1956, the company started by manufacturing sheet glass and later expanded to include different types of flat glass, including float glass. TGL was a significant player in the glass industry, with plants in Meerut and a broad product range. However, TGL decided to exit all glass-related businesses due to various reasons and decided to venture into the real estate industry instead. Despite exiting the glass industry, TGL is now planning to enter the solar glass manufacturing market with a new solar glass manufacturing plant in Andhra Pradesh. This project requires an estimated investment of Rs. 1000 crore, and the plant will have a production capacity of 840 metric tons per day. TGL is optimistic about the potential of the solar glass manufacturing industry and hopes to create over two thousand jobs from the project.
4. CSG Architectural Glass
Dongguan CSG Solar Glass Limited, a subsidiary of CSG Holding, has been a key player in the solar glass industry since 2005. Their impressive daily melting capacity of 650 tons produces enough glass to manufacture 240 MW solar modules each month, making them a top solar glass manufacturer in India. With a dedicated solar glass R&D center, CSG demonstrates its commitment to innovation and development in the industry. They have gained a wealth of expertise and experience in the market, which has made them the leading player in this particular segment of the industry. They offer three low iron solar glass series, Primary, Tempered, and Antireflective coating, catering to their customers' diverse requirements. Dongguan CSG Solar Glass Limited is definitely a company to watch out for in 2023 and the years to come.
5. Sisecam Flat Glass
With roots dating back over 85 years, Sisecam has become a top-tier industrial enterprise and one of the world's most renowned glass manufacturers. Today, Sisecam operates in 14 countries across four continents, and its products are sold in over 150 countries globally. As a leader in the glass industry, Sisecam has also established itself as a global player in producing automotive glasses, flat glass, glass fiber, glassware, and glass packaging. Sisecam's recent foray into solar glass manufacturing has propelled the company to the top 10 best solar glass manufacturers in India in 2023. With Sisecam's extensive experience and expertise in the glass industry, the company has been able to develop solar glass products that are not only efficient but also durable.
6. Xinyi Solar
Xinyi Solar Holdings Limited, a subsidiary of Xinyi Glass, has been the world's largest producer of solar cover glass since its inception in 2008. With an impressive market share of 30%, the company has been a driving force in the solar industry for several years now. It made its debut on the Hong Kong Stock Exchange in December 2013, followed by the IPO of its subsidiary, Xinyi Energy, which operates solar farms, in May 2019. Xinyi Solar has highlighted the rising demand for photovoltaic glass due to the Chinese government's goal of achieving carbon neutrality. However, the US government's sanctions on solar products from Xinjiang have had a mixed impact on Xinyi Solar's overall share price.
7. AGC Solar
It's a Japanese-based company that has been manufacturing glass for over a century. Can you believe it? Established in 1907, AGC is the largest glass company in the world and is one of the core Mitsubishi companies. Their headquarters are located in Tokyo, and the company is listed on the Tokyo Stock Exchange, which is pretty impressive, right? AGC Inc. also owns several subsidiary companies, such as AGC Solar Glass and Asahi Glass. Asahi Glass, which was the first Japanese producer of sheet glass, is a well-known name in the industry. It's no surprise that in 2013, AGC Inc was recognized as one of Thomson Reuters Top 100 Global Innovators!
8. PPG Industries
PPG Industries is a well-known global company that deals in paints, coatings, and specialty materials. The company has been around since 1883 and was founded by Captain John Baptiste Ford and John Pitcairn. With 10 plants/facilities in place by 1900, PPG became the second-largest paint producer in the United States, holding 65 percent of the U.S. plate glass market. Today, PPG Industries is a multinational corporation with operations in over 70 countries around the world. Their impressive reach has expanded into solar glass manufacturing, marking an exciting new venture for the company.
9. Topray Solar
If you're looking for a top solar glass manufacturer in India, you need a company that's innovative, reliable, and committed to sustainability. That's where Topray Solar comes in. Established in 2002 with a registered capital of 1.2 billion yuan, this company was the first pure A-share listed solar energy company in China. Topray Solar's main focus is on producing and selling high-quality photovoltaic cells and components, solar power supplies, and solar photovoltaic glass. And they're not just good at what they do – they hold over 500 authorized patents and have set three new records.
10. NSG Group
At the very end, we'd like to introduce you to Nippon Sheet Glass Ltd, a glass manufacturing company from Japan that has been around since 1918. Back then, it was known as America Japan Sheet Glass Co Ltd, but it changed its name to Nippon Sheet Glass Ltd in 1931. Since then, the company has grown and now operates in 29 countries, with sales coming from 130 countries. 90% of these sales come from the Group's Flat Glass businesses, with the rest being in Specialty Glass and Solar Glass. It's impressive to note that the company's sales are diversified, with 42% in Europe, 28% in Japan, and 13% in North America.
Conclusion
When it comes to the in-house production of solar glass in the country, then of course Borosil is one of the leading companies. However, Asahi India, as well as Triveni Glass are examples of companies that are about to start the in-house production of solar glass in India. In the end, we'd say that this particular industry holds incredible potential, and if you are an investor, then it can really be a great opportunity for you.
Difference Between Solar Glass and Solar Panel
Here's a table outlining the key differences between solar glass and solar panels:
| Feature | Solar Glass | Solar Panels |
| --- | --- | --- |
| Purpose | Transparent or semi-transparent glass designed to be integrated into building structures (windows, facades) to generate solar power while allowing light to pass through. | Standalone devices designed primarily for electricity generation by converting sunlight into electrical energy. |
| Functionality | Generates electricity when exposed to sunlight while allowing natural light to enter buildings. It can also act as a building material, replacing traditional glass. | Solely designed for electricity generation and is typically installed on rooftops, ground-mounted structures, or other dedicated surfaces. |
| Composition | Typically consists of layers of photovoltaic (PV) cells embedded between layers of glass or other transparent materials. | Comprised of an array of interconnected PV cells mounted on a metal or plastic frame and covered with a protective glass or plastic layer. |
| Aesthetics | Designed to blend with the architecture of buildings and can be used as windows, skylights, or building facades. | Usually installed separately from building structures and may not have a direct architectural role. |
| Installation | Integrated into building structures during construction or added as retrofits, which can be more complex and costly. | Mounted on rooftops or ground surfaces, often in a tilted position for optimal sun exposure. Installation may require additional racking or support structures. |
| Efficiency | Generally lower efficiency compared to traditional solar panels due to the need for transparency, typically ranging from 10% to 20%. | Designed for maximum efficiency in electricity production, with efficiency levels ranging from 15% to 22% or higher, depending on the technology. |
| Energy Production | Produces electricity while allowing some natural light to pass through, making it suitable for applications where aesthetics and daylighting are important. | Designed primarily for electricity production, with no consideration for natural light transmission. |
| Cost | Typically more expensive per watt of electricity generated due to the specialized design and materials required for transparency. | Generally more cost-effective per watt of electricity generated, especially for large-scale installations. |
| Applications | Mainly used in building-integrated photovoltaic (BIPV) systems for energy-efficient and sustainable building designs. | Widely used in residential, commercial, and utility-scale solar power installations for electricity generation. |
| Maintenance | Requires cleaning and maintenance similar to traditional glass, with the added need to monitor electrical connections and energy production. | Requires occasional cleaning and maintenance to ensure optimal performance and longevity. |
| Lifespan | Generally has a lifespan similar to or slightly shorter than that of traditional solar panels, typically 20 to 25 years or more. | Typically designed for a similar lifespan of 25 to 30 years or more. |
Please note that the specific characteristics of solar glass and solar panels can vary depending on the manufacturer and technology used, so it's essential to consider these factors when evaluating their suitability for a particular application.