Smart meters are advanced electronic devices that are the replacement for traditional analog meters for measuring electricity, water, or gas consumption. These modern meters are nothing short of excellent devices for real-time monitoring and some additional advances but useful features. And as one of the fastest-growing economies, India has an increasing demand for energy. To address this, the country has recognized the potential of smart meters and is working on upgrading its energy infrastructure. The Indian smart meter market is expected to reach a value of US$ 3,267.7 million by 2031, growing at a CAGR of 34.57% during the forecast period 2023-2031. The Indian government aims to replace 250 million conventional meters with smart meters in the coming years, creating a booming market for manufacturers.
This thriving market has attracted a diverse range of participants, from well-known global brands to emerging local companies, all competing for a share of India's smart meter manufacturing pie. And in today's post, we'll be taking a look at the top 10 leading smart meter manufacturers in India. These companies excel in design, manufacturing, and service, playing a pivotal role in transforming India's energy landscape. As we introduce you to these industry leaders, you'll discover how they're making a significant impact on the lives of millions of Indians and redefining the way we approach energy consumption and conservation in the 21st century.
List of Top Smart Meter Companies In India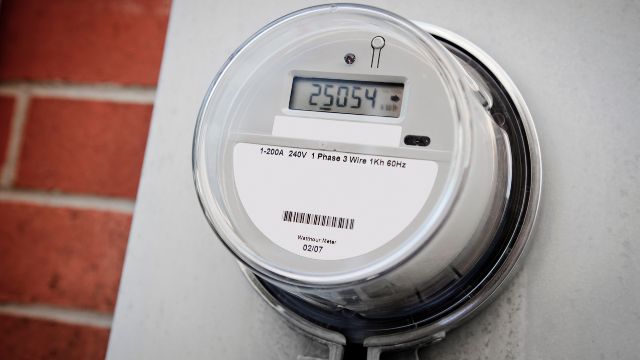 So let's get down to it then.
1. Genus Power Infrastructures Ltd.
Genus Power Infrastructures Ltd. is a leading Indian smart meter manufacturer founded in 1995. They excel in designing and producing innovative smart meters that provide real-time data on electricity consumption, facilitating informed energy management for utilities and consumers. Their solutions contribute to improved energy efficiency and the modernization of electricity distribution systems in India and beyond, playing a significant role in the transition to a smarter, more sustainable power infrastructure.
2. HPL Electric & Power Ltd.
HPL Electric & Power Ltd. is a distinguished Indian smart meter manufacturer with a rich legacy. Established in 1956, the company combines decades of experience with cutting-edge technology to produce smart meters that redefine energy monitoring. HPL's smart meters are celebrated for their robustness and adaptability, performing reliably in diverse environmental conditions. Their commitment to sustainability is evident through advanced features that encourage energy conservation. HPL's role in India's power infrastructure modernization is marked by the widespread adoption of their smart meters, contributing to efficient and environmentally friendly energy consumption in the country.
3. Itron
Itron India Private Limited is a well-established American technology company that has been providing cutting-edge products and services related to energy and water resource management since 1977. As a foreign multinational corporation, it offers innovative solutions to both business-to-business and business-to-consumer clients. Itron specializes in smart grid, gas, and meter technology solutions that accurately measure and analyze gas, water consumption, and even electricity. They offer a range of products including measurement devices, advanced control technology, communication solutions, consulting services, and much more. Itron has served over 8,000 clients in more than 100 countries worldwide, making it one of the top smart meter manufacturers globally.
4. Landis Gyr
Landis+Gyr is a well-established company that has been providing energy management solutions for over 125 years now. They use smart grid technologies and advanced metering infrastructure to help utility companies improve their operations, lower costs, protect their assets, and provide better customer service. What makes Landis+Gyr stand out is their individualized approach to end-to-end smart metering solutions. They offer tailored products and services that include demand-management solutions, data handling, renewables integration, and smart grid applications. This helps utilities and consumers make the most of the smart grid's potential. In addition, Landis+Gyr proactively shares its expertise and perspective with energy associations to meet the challenges of a changing world. They are continuously pushing the limits of innovation in energy management solutions, keeping their clients ahead of the curve.
5. Schneider Electric
Schneider Electric SE is a multinational company based in France. They specialize in digital automation, energy management, infrastructure, and industries through energy technologies, automation, research, and other services. Schneider Electric India is a subsidiary of the parent company, established in 2009. The history of Schneider Electric actually dates back to 1836 when the Schneider brothers took over an iron foundry in Le Creusot, France, and founded Schneider-Creusot. Recently in January 2023, Schneider Electric completed the acquisition of Aveva. This acquisition will help the company strengthen its position in the digital transformation space and expand its capabilities in the industrial automation sector.
6. Honeywell Elster
Honeywell Process Solutions is a well-known company that provides automation control and services to various industries such as oil & gas, energy, paper, chemicals and petrochemicals, mining, biofuels, and others. They have been in the industry for over 100 years, and their expertise has helped customers optimize their operations through advanced automation technologies. The company has subsidiaries like Elster that lead the way in measuring and improving the flow of natural gas, electricity, and water in over 130 countries. One of their significant areas of expertise is in the manufacturing of smart meters. Elster, a subsidiary of Honeywell, produces some of the best smart meters in the industry, specifically for industrial use. These meters provide accurate and reliable readings, even in challenging environments.
7. Maven Systems Private Limited
Maven Systems Private Limited is a reputable IoT company that provides advanced hardware and software platforms for various applications. Their range of platforms includes solutions for automated lighting, remote monitoring, mining equipment, solar panels, wind energy, and of course, smart meter manufacturing. They have achieved tremendous success in the IoT space, thanks to their extensive experience in automotive, industrial, and wireless technologies. Maven Systems Private Limited has a loyal customer base across 19 countries. Their heavy equipment monitoring products have been used globally since 2011. The company's two founders, with a combined experience of over 28 years in hardware and software development, lead the company with their expertise and vision. Maven's commitment to innovation and customer satisfaction has earned them several awards from prestigious organizations such as Texas Instruments, Vodafone, and NASSCOM.
8. Melange Systems Private Limited
Next up is Melange Systems Private Limited, a prominent smart meter manufacturing company based in Bangalore, India. Established in 2000, the company is a non-governmental software publishing and consultancy firm that specializes in developing wireless networking, IoT, and smart meters for industrial use. Melange Systems' smart meters are designed to provide precise and dependable measurements of energy consumption. This enables industrial consumers to optimize their energy usage, reduce costs and achieve greater energy efficiency. The smart meters come equipped with advanced communication capabilities, allowing for real-time monitoring and remote management of energy consumption. The company is classified as a private limited company and has been actively operating since its inception. Melange Systems' last reported AGM was held on November 30th, 2022, and the last balance sheet was prepared for the period ending on March 31st, 2022.
9. Secure Meters Limited
Secure Meters Limited has been at the forefront of the energy meter manufacturing industry since 1987 when it created the world's first commercially viable energy meter. The company's expertise extends throughout the energy stream and it operates globally with thousands of employees across multiple countries. As a family-owned and managed business, Secure Meters Limited prioritizes sustainability and responsibility. The company offers a range of solutions for revenue management, power quality, and energy efficiency, with a focus on helping customers save money and reduce energy consumption while enjoying comfortable living.
10. Kalkitech
Kalkitech is a top smart meter manufacturer in India, specializing in digital transformation for the energy and utility industry. Their solutions cover everything from edge to data center/cloud, focusing on critical applications. The company's research and development team is skilled in power systems engineering, thermal engineering, control theory and communication, and IT. Kalkitech acquired Applied Systems Engineering (ASE) in 2014, which was a prominent leader in the SCADA industry test equipment and protocol technology. By acquiring ASE, Kalkitech has become a more formidable player in the smart meter manufacturing industry. With partners and customers in over 50 countries, Kalkitech offers flexible, scalable, and secure solutions that cater to individual client needs.
11. Siemens Meters
Siemens Meters is another prominent manufacturer of smart meters in India. The company was established in 1996 and provides energy management solutions for both residential and commercial buildings. Their smart meters accurately acquire and allocate energy consumption data for heating, cooling, and radiators. The meters are designed with standardized M-bus and pulse outputs for easy integration into building automation systems. This feature makes the meters user-friendly and ensures they can be configured to meet the specific energy needs of different buildings. Additionally, Siemens Meters uses a wireless read-out system that eliminates the need for manual meter readings. This reduces the cost and time spent on meter readings and ensures the energy consumption data is transmitted accurately and reliably.
12. Advance Metering Technology Ltd
Lastly, we'd like to introduce you to another rising name in this industry, Advance Metering Technology Ltd (AMTL). Founded in 2011, AMTL produces a range of energy meters, including smart grid energy meters and customized metering solutions for both Indian and international markets. AMTL's smart meters are designed with advanced features that promote greater energy efficiency, making them a popular choice for customers both in India and around the world. The company's expertise in the energy sector is enhanced by its involvement in generating power using renewable sources such as wind, biofuels, and solar energy. The company's R&D department, located at its corporate office in Noida NCR, is continuously working on developing innovative solutions to meet the changing needs of the energy sector. AMTL is promoted by PKR Group, a company with almost 60 years of experience in the electrical and lighting business, and is headed by Mr. P K Ranade.
Conclusion
That'll do it. Now you have your hands on the most thorough list of the top 10 best smart meter manufacturers in India. Whether you were just interested in the sneak peek of this particular industry, or maybe you are looking forward to investing in some key players of this game, we hope that our today's post has provided you with some valuable insights.