Brushless DC (BLDC) motors have become increasingly popular in recent years, owing to their high-efficiency nature, incredibly low maintenance requirements, and precise control capabilities. And these are the things many industry experts and engineers love about brushless DC motors. These motors are widely used in various industries, from automotive and aerospace to healthcare and home appliances, and that's only because BLDC motors have numerous advantages over traditional or regular motors. Recently many reports have broke out and even many industry experts have predicted that the global BLDC motor market is expected to grow from $14.7 billion in 2022 to $28 billion by 2030.
The market is already set for fast-paced growth that will be driven by the increasing demand for energy-efficient and high-performance motors, particularly in emerging markets like India. And today, we will be taking a look at the key players that will play a major role in driving the growth in this particular segment of the market. So let's take a look at the Top 10 Best BLDC Motor Manufacturers In India, and whether you are just a curious person or a picky investor, there is something for everyone in today's post.
List of Top BLDC Motor Manufacturers In India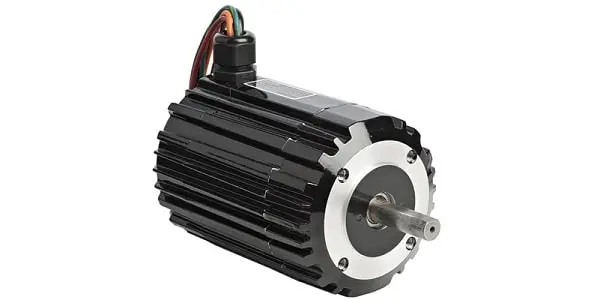 1. ABB India Limited
ABB India Ltd is a big-shot company in India that's been around since 1949! Their market cap is worth a staggering Rs 55,000 Crore. ABB India Ltd is part of the larger ABB Group – a global technology company that's been leading the charge for over 130 years. They've got their fingers in many pies, and one of the things they do really well is manufacturing reliable and high-efficiency motors and generators. Whatever industry or application you're in, ABB India's got you covered with their top-notch products that can handle even the toughest conditions. The company's electric motors and generators are designed to save you money and help you reach new levels of efficiency and energy savings. That's why they're a top pick for BLDC motor manufacturers in India.
2. Bonfiglioli
Bonfiglioli is actually an Italian company that's been killing it in the motor manufacturing game since 1956. You might think, "What's so special about another motor company?" Well, they make all kinds of motors, from synchronous to asynchronous DC motors for different industries. Whether you're in manufacturing, robotics, or even the wind power industry, Bonfiglioli has got you covered with its top-notch motors. And they take pride in creating motors that are customized and meet even the strictest requirements. Bonfiglioli's motors are also highly efficient, reliable, and low maintenance. So you know you're getting great quality when you choose their products. They dominate the power transmission market with their five different brands and have a worldwide network to support their customers.
3. Lunar Motors
Next up is Lunar Motors Private Limited, a DC motor manufacturing company located in Valsad, Gujarat. They've been around since 1979 and they make brushless DC motors. These motors are used in all sorts of things like cars, personal care products, vending machines, diamond machinery, and whatnot. Lunar Motors is all about making quality products at a price that won't break the bank. They've got their own special way of making the motors that ensure they work well and are reliable. They're always looking for ways to make their motors even better, without charging their customers an arm and a leg. After being in business for over 27 years, Lunar Motors has become pretty famous for its products and services.
4. Robokits India
Robokits India is the ultimate spot for all the robotics fans out there! They've been around since 2007, and they were the first online shop to offer robot equipment in India. They've got a massive following of over 1 Lac customers who love their wide range of products and speedy service. These guys are on top of their game, they can ship over 300 orders in just one day! Unlike other online shops, they don't just sell stuff from other manufacturers. They've got their own manufacturing facilities where they make their own gear, including DC motors. This means they can make sure everything's top-notch quality and at a great price. Robokits India is owned and operated by Dazzle Robotics Private Limited, and they're a real R&D powerhouse. They're always working to develop new and improved electronic solutions for all kinds of applications.
5. Nanya Airconn Private Limited
If you're looking for a company that makes great brushless DC motors in India, you gotta check out Nanya Airconn Private Limited. They've been in the game since 1935 and have built up a reputation for being awesome at what they do. They're based in New Delhi and have about 50 employees who are all really good at their jobs. What's cool about Nanya Airconn is that they don't just make DC motors. They also produce BIS Approved Tyres, Contactless Thermometers, and Shockers for Rickshaws. Plus, the company is really good at delivering its products on time, being transparent in its business practices, and offering great customer service.
6. Panasonic India Private Limited
Panasonic is a famous Japanese company that came to India way back in 1972. But it was only in 2008 that Panasonic India Pvt Ltd was formed to bring all their interests under one roof. Since then, Panasonic India has been rockin' it with their innovative products and investments across the country. They don't just make electronics and home appliances, they also make some of the best brushless DC motors in the country. In fact, they're the designated hub for India to drive growth and make a name for themselves in emerging markets like Asia, the Middle East, and the West. Panasonic India wants to create new know-how from India to cater to Indian consumers and share this knowledge with other emerging markets.
7. Spektrum RC
Next is this cool company called Spektrum that makes brushless DC motors, and they're pretty awesome. Back in 2004, they came up with DSM technology, which makes radio control systems super reliable. They were the first to do it, and it's been a game-changer ever since. After that, they released modules for existing RC transmitters, which was pretty sweet because it meant you could upgrade your device with the latest tech. Then, in 2005, they went even further and released the DX3, which was the first all-in-one 2.4GHz transmitter. But Spektrum didn't stop there. They started exploring new markets, and in 2014, they hit India, bringing their awesome products to a whole new audience. Nowadays, they sell all sorts of cool stuff like transmitters, receivers, motors, and more.
8. Rajamane Limited
Now it's time we talk about Rajamane Limited, an awesome brushless DC motor manufacturer based in Bangalore, India. They started back in 1975 making coolant pumps for machine tools and have now expanded their product line to include loads of different industrial processes. The company has a state-of-the-art facility in Dobbspet, which they plan to use for future expansions. They produce over a hundred models of coolant pumps, making them one of the top coolant pump manufacturers in India. What makes Rajamane Limited even cooler is that they make their brushless motors in-house. Since they specialize in coolant pumps, it makes sense to manufacture the motors themselves and not rely on imports.
9. Spark Motor Private Limited
Spark Motors Pvt Ltd has been producing top-notch stepper motors and stepper drives since 2005 from their base in Changzhou, China. And guess what? They made their grand debut in India in 2009, and since then, they've been winning hearts with their incredible motion controls and automation components. What's their secret to success, you ask? It's their team of expert engineers who work tirelessly to come up with innovative and cutting-edge solutions for their customers. They combine world-class motion products and application expertise, giving them a competitive edge over their rivals. And it's this superpower that has helped them become one of the leading manufacturers of DC motors in India, especially brushless DC motors.
10. Brushless India Private Limited
Lastly, we'd like to introduce you to a rising star in this industry, Brushless India Private Limited, which started its journey recently in 2018. This particular company is known to create reliable and efficient motors that save energy and make life easier. Led by the awesome CEO, Mr. Shrikant Paranjape, Brushless India Private Limited is all about using BLDC technology to make our devices work smarter, not harder. What's really impressive about this company is its custom-built motors and pumps. They offer motors that cater to the unique needs of their customers, from industrial to solar, automotive, textile, and whatnot. You name it, they've got it covered! But here's the real kicker, their DC motors can save up to 40% energy compared to single-phase AC motors. Not only are they super efficient, but they're also incredibly reliable.
Conclusion
And there you have it. Now you have your hands on the list of the top 10 best BLDC motor manufacturers in the country. So, if you were looking forward to investing in some key players in this industry, now you know which ones are worth investing in. However, we'd still advise you to do some of your own due diligence and perform a thorough analysis before investing your hard-earned money. That will be a much smarter move.
BLDC Motor Manufacturing FAQs
Here are some frequently asked questions about BLDC (Brushless DC) motor manufacturing:
Q1: What is a BLDC motor?
Ans: A BLDC motor, or Brushless DC motor, is an electric motor that operates using a permanent magnet rotor and a stator with electronically controlled commutation. It doesn't have brushes and commutator like a traditional DC motor, resulting in improved efficiency, reliability, and durability.
Q2: What are the main advantages of BLDC motors?
Ans: BLDC motors offer several advantages over traditional DC motors and even some AC motors:
High efficiency: BLDC motors are known for their excellent efficiency, which leads to reduced energy consumption and longer battery life in applications such as electric vehicles.
Longer lifespan: Since BLDC motors lack brushes, there is no brush wear, leading to longer operational lifespans and reduced maintenance requirements.
High torque-to-weight ratio: BLDC motors can deliver high torque output relative to their size and weight, making them suitable for applications where space is limited.
Precise control: BLDC motors provide precise speed and torque control, making them ideal for applications that require accurate positioning or variable speed operation.
Reduced electromagnetic interference: The absence of brushes reduces electrical noise and electromagnetic interference generated during motor operation.
Q3: What are the common applications of BLDC motors?
Ans: BLDC motors find applications in various industries and devices, including:
Electric vehicles (EVs) and hybrid vehicles (HV): BLDC motors are widely used in EVs and HVs to drive the wheels, providing efficient and reliable propulsion.
HVAC systems: BLDC motors are used in fans, blowers, and compressors for heating, ventilation, and air conditioning systems, improving energy efficiency.
Industrial automation: BLDC motors power robotic systems, CNC machines, and various automated equipment due to their precise control and high torque.
Consumer electronics: BLDC motors are found in appliances like refrigerators, washing machines, and power tools for improved efficiency and quieter operation.
Aerospace and defense: BLDC motors are utilized in aerospace applications such as actuators, pumps, and cooling systems, offering high reliability and performance.
Q4: How are BLDC motors manufactured?
Ans: The manufacturing process for BLDC motors typically involves several steps:
Stator manufacturing: The stator, which includes the windings, laminated cores, and other components, is manufactured using techniques like stacking, winding, and varnishing.
Rotor manufacturing: The rotor is usually made of permanent magnets attached to a shaft or rotor core. Magnet insertion and assembly are crucial steps.
Assembly: The stator and rotor are combined, and other components like bearings, housings, and enclosures are added to complete the motor assembly.
Testing: Each motor undergoes rigorous testing for performance, electrical characteristics, and quality assurance.
Finalization: After passing the tests, the motors are labeled, packaged, and prepared for shipment.
Q5: Are there any quality standards or certifications for BLDC motors?
Ans: Yes, several standards and certifications are relevant to BLDC motor manufacturing, including ISO 9001 for quality management systems, ISO 14001 for environmental management, and IEC 60034 for rotating electrical machines. Additionally, industry-specific certifications and compliance requirements may apply depending on the application or market.