Over US$371.3 billion was made in 2018 from international sales of pharmaceuticals and medical products. Since 2014, when it was worth $344.1 billion, the value of medication and medical exports has increased by an average of 5.80 percent annually across all exporting countries. There was 7.9% increase from 2017 – 2018 when compared to the previous year.
In 2018, European countries exported medications and medicines to the tune of $295.8 billion, or 79.70% of the total global. Exports from the Americas accounted for 8.10 percent of the world total, with Asia coming in second at 10.70 percent.
Suppliers from Oceania (mostly Australia and New Zealand; 0.5%) and Africa (0.2%) made up the remainder of the world's pharmaceutical manufacturers.
Harmonized System code prefix for pharmaceuticals and medical supplies, each consisting of four digits, are as follows:
3003: 43% of the world's total pharmaceutical sales are for medications with several ingredients.
3004: Medication totaling (95.7%) is a mixture or combination of two or more products.
Top Countries who are the Producers of Medicine in the World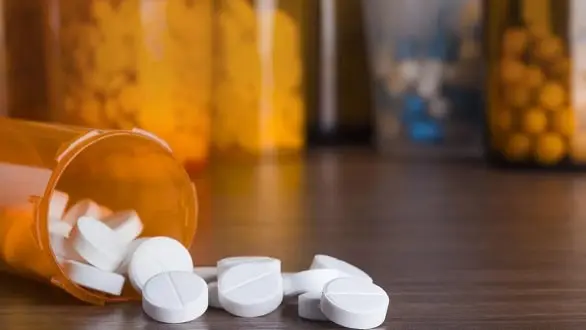 Here are the top countries that shipped the most pharmaceuticals in 2021, ranked by total dollar value.
1. Germany: US$60.8 billion (as 14.9% total medicines and drugs exported)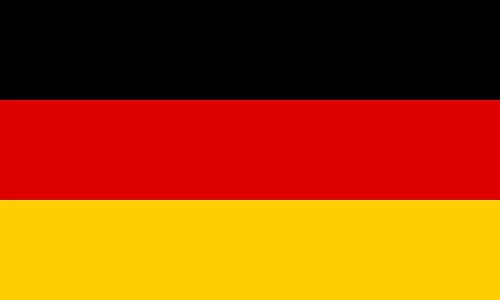 When it comes to the pharmaceutical industry, Germany is a global leader.
With its combination of cutting-edge innovation, history as the "world's pharmacy," and rising healthcare product demand, Germany is a great place to conduct pharmaceutical research and development, manufacture pharmaceuticals, and sell pharmaceuticals.
One of the world's leading pharmaceutical producers, the country is also the biggest exporter of pharmaceuticals. Given the growing demand for individualised healthcare, Germany has become a leading producer of innovative medications. The most populous country in Europe provides pharmaceutical firms with a prime location, superior infrastructure, and a talented labour force, making it an ideal place to invest and grow abroad.
2. Switzerland: ($48.1billion) as 11.8%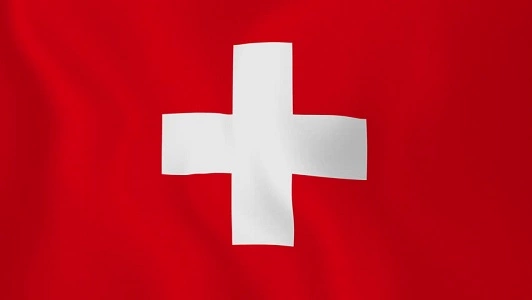 Switzerland is well-known around the world as a premier pharmaceutical manufacturing hub due to the country's high level of expertise in this industry.
The area's perfect infrastructure and well-trained employees are beneficial to both large pharmaceutical conglomerates and smaller, medium-sized pharmaceutical businesses. A conducive environment for science and innovation is fostered by factors such as the presence of both small and large businesses, as well as the closeness of research institutions.
Having access to top-notch researchers and pharmaceutical experts from some of the best universities in the world is crucial to the advancement of medical science and the creation of life-saving new medicines. The structural elements are in place as well; Switzerland's healthcare system encourages the development and distribution of innovative pharmaceuticals, providing businesses with a sophisticated testing and sales market.
It's not just Switzerland's economy that matters; global markets are a major factor. Over the past decade, the Swiss pharmaceutical industry has seen value added grow steadily. Among European stock exchanges, Switzerland's is unquestionably the most significant for Life Sciences firms.
3. Belgium: $31.1 billion as 7.6%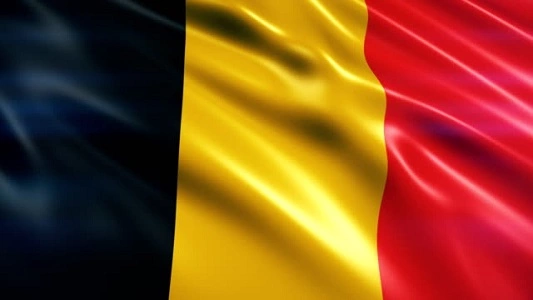 Around 37,000 direct jobs and one-third of all Belgian exports can be attributed to the pharmaceutical business in Belgium, making it one of the leading countries in Europe. At the start of 2019, the hospital channel accounted for a significant portion of the 7.1% growth in Belgium's €5.401m EUR (about US$680m) (bio) pharmaceutical market.
Generics fared substantially better inside the retail channel, despite the fact that growth in hospitals was driven mostly by brand-name products. Although there are many players in the market, only the top 20 corporations control 63% of the total.
By 335.7 Euros ($391.1) per capita invested in R&D, Belgium maintains its position as the leading R&D-investing country in the European Union. That's 26 percentage points higher than second-place Denmark. With 503 approved clinical studies in 2020, Belgium ranks second in the world in terms of the number of trials conducted per person.
In 2020, the country will have the second-highest number of patent applications for biopharmaceutical products per capita, with 371. That's a rate of more than a patent application every day.
4. France: $28.4 billion as 7%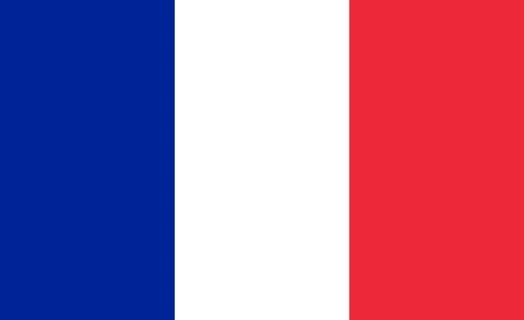 Reimbursable drugs (which make up roughly 30 percent of sales) are especially subject to strict regulations in the French domestic pharmaceutical industry. The generic medication industry poses serious threats to the brand-name pharmaceutical industry. Public health officials in France have also been pushing for cheaper drug and medicine retail prices for patients.
Pharmaceutical wholesalers, distributors, and pharmacies are all affected by the costs associated with complying with regulations. In 2021, however, their profit margins improved thanks to the pandemic's spike in demand for medications and cleaning supplies.
Due to expensive R&D and capital costs, the pharmaceutical industry has a strong demand for external financing. Despite the fact that many companies are highly leveraged, they often earn strong margins; therefore banks are eager to make loans to the sector.
On average, payments take 30-60 days, and there have been no major payment delays in the industry in the past two years. Pharmaceutical company bankruptcies are forecast to stay at historically low levels in 2022. Their underwriting policy is open to manufacturers, retailers, and wholesalers because of the low credit risk and promising future of most enterprises.
5. Italy: $27.2 billion as 6.7%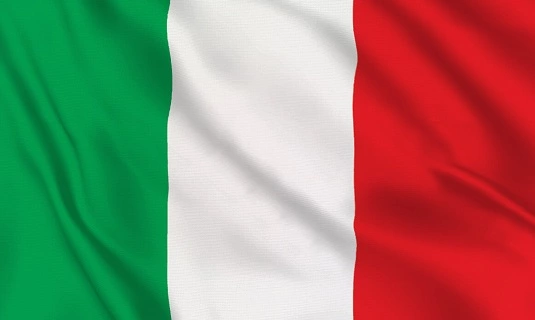 Pharmaceuticals made in Italy are some of the best in Europe. The industry's output value topped EUR 34 billion in 2021, following a decade of consistent growth. By the year 2021, the pharmaceutical industry would employ over 67 thousand people, the vast majority of whom would have advanced degrees and professional experience.
 These businesses generated over 30 billion Euros in net sales in 2020, not counting the cosmetics sector's sales, and added roughly 9.9 billion Euros in value to the country's economy.
You can't think of Italy without thinking about Gianni Versace, Leonardo da Vinci,  or Massimo Bottura. It's little wonder that Italy is among the world's most visited countries, given its reputation for delicious food, cutting-edge style, and deep artistic roots.
Although the pharmaceutical industry is a significant contributor to Italy's GDP, it's unlikely that many visitors come to the country specifically to tour the country's factories. The Italian pharmaceutical industry is well-known for its consistency and durability, making it a reliable contributor to the country's economic revival.
Farmindustria, Italy's largest pharmaceutical trade organization claims the sector has been and continues to be the country's most dynamic in terms of employment, output, and international commerce.
6. United States: $24.7 billion as 6.1%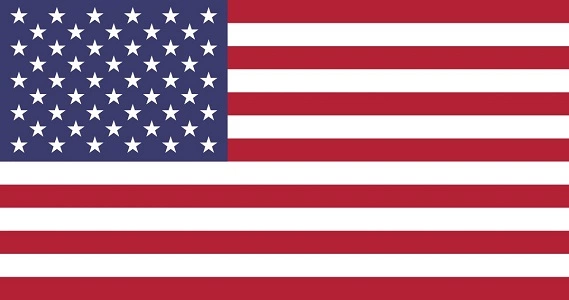 The pharmaceutical industry in the United States has had a very good impact on worldwide health, prosperity, & economic output, and it is a highly globalised sector. By alone, it controls more than % of the pharmaceutical business worldwide. Businesses in this sector focus on developing, manufacturing, and distributing pharmaceuticals, including chemical and biological medications for human and animal use, traditional herbal remedies, medical devices, or cosmetics. Multinational corporations with extensive operations in numerous nations and a global reach in distribution and marketing dominate the industry.
The pharmaceutical industry in the United States has developed dramatically in recent years. The United States is home to a number of the world's most successful pharmaceutical corporations. Companies like these have demonstrated remarkable resilience by persevering through the recession and keeping up their investment in R&D for breakthrough medicines and therapies that save lives, extend lifespans, lessen suffering, avert procedures, and shorten hospitalisation. Due to increased access to health information, individuals are more equipped to make positive lifestyle choices.
7. India: $24.6 billion as 6.1%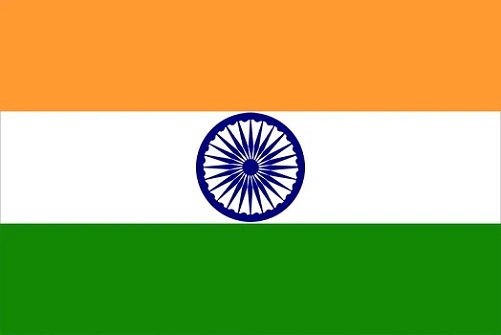 In 2021, the Indian pharmaceutical market was predicted to be worth $42 billion. Approximately twenty percent of the world's total pharmaceutical exports come from India, making it the nation's biggest provider of generic medications. More than half of the world's vaccinations are produced in this country, making it the top vaccine supplier in terms of volume.
Indian exports are up to par with the standards and needs of the heavily regulated markets of the United States, the United Kingdom, Europe, and Canada because of the country's massive manufacturing capacities and vast number of trained domestic workforce members. Revenue from exports were US$17.28 billion in the year FY18 & US$19.14 billion in FY19, while the domestic pharmaceutical industry turnover hit Rs 129,015 crore in 2018, an increase of 9.4 percent from 2017.
As of the year 2021, the bulk of India's pharmaceutical exports will consist of generic drugs that are manufactured at a low cost. Medications with patents are imported. The United States, Germany, Italy, and Singapore are among the top five suppliers of APIs, with 60% of the total volume and US$2.4 billion in imports respectively.
Medicines Productions FAQs
Q1. How Do Research And Development (R&D) Activities Impact A Country's Medicine Production Capabilities?
Ans: By investing in cutting-edge research, countries can discover new drugs, enhance existing treatments, and develop groundbreaking therapies for a wide range of diseases. This not only strengthens the pharmaceutical industry but also contributes to economic growth. A robust R&D infrastructure attracts investments from international pharmaceutical companies, leading to increased medicine production and a more prominent presence in the global market.
Q2. What Are Some Of The Major Challenges Faced By The Largest Medicine-Producing Countries?
Ans: Some significant challenges faced by the largest medicine-producing nations include intellectual property (IP) rights, regulatory compliance, pricing and affordability, supply chain disruptions, and environmental impacts, among others.
Q3. How Do The Largest Producers Of Medicines Collaborate On International Research Projects And Initiatives?
Ans: Collaboration is essential among top medicine producers to tackle global health challenges, share expertise, and advance scientific knowledge. International research projects and initiatives unite researchers, governments, and pharmaceutical companies to achieve common goals. These collaborations can take different shapes, such as joint ventures, partnerships, and research consortia. By joining forces, countries can pool resources, speed up the development of new therapies, and ensure the fair distribution of essential medicines.
Q4. What Is The Significance Of Biopharmaceuticals And Biosimilars In Medicine Production Strategies?
Ans: Biopharmaceuticals have gained increasing importance due to their potential to treat previously untreatable diseases like certain cancers and autoimmune disorders. The rising significance of biopharmaceuticals and biosimilars in medicine production strategies stems from their ability to offer more targeted, effective treatments and expand access to life-saving treatment options at lower costs.
Q5. What Measures Have The Largest Medicine-Producing Countries Taken To Improve Access To Essential Medicines, Particularly In Low-Income And Developing Countries?
Ans: The largest medicine-producing countries have undertaken various measures to enhance access to essential medicines in low-income and developing countries. Some of these initiatives include tiered pricing, compulsory licensing, technology transfer, global partnerships, and capacity building. These efforts aim to ensure that life-saving medications are available and affordable to those who need them the most.