In a rapidly evolving landscape of drone technology, India is poised to emerge as a significant global player, a view strongly endorsed by Garuda Aerospace's Founder and CEO, Agnishwar Jayaprakash. As drone usage continues to surge across various sectors and with the Indian government's Production Linked Incentive (PLI) scheme incentivizing unmanned aerial vehicle (UAV) manufacturing, the potential for India's drone industry to rival that of China, the current leader in the field, is becoming increasingly promising.
Garuda Aerospace, a pioneering force in the Indian drone manufacturing and services sector, is positioning itself to make the most of this opportunity. Having already secured $22 million in funding and recently announcing iconic cricketer MS Dhoni as its brand ambassador, the company now has its sights set on raising an impressive $40-50 million in a pre-IPO round slated for 2024.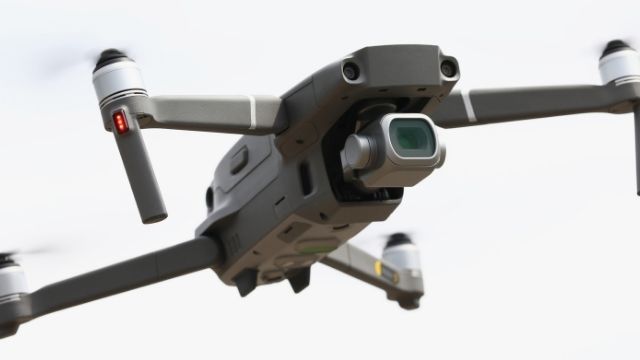 Diversifying its portfolio, Garuda Aerospace currently offers an impressive range of 30 drone models tailored to applications such as agriculture, videography, project monitoring, and surveillance. In addition, the company provides over 50 specialized drone-related services. Over the next two years, the company has set a bold target to sell at least one lakh drones in the agriculture and consumer sectors, supported by its dominant 55% market share in the agriculture drone segment.
A game-changer for Garuda Aerospace has been its "Drone Yatra" initiative, enabling hourly rentals of drones. This innovative approach has not only boosted their growth but also contributed to significant revenue growth. With revenues of ₹47 crore in the previous fiscal year, the company's projections for the current fiscal year are even more remarkable, with expectations of surpassing ₹120 crore, as highlighted by the CEO.
One pivotal milestone for the company was achieving dual certification from the Directorate General of Civil Aviation (DGCA) for both drone manufacturing and training of drone pilots. India presently boasts around 50,000 to 60,000 registered drone pilots. Furthermore, the recently introduced Drone (Amendment) Rules in 2023, allowing individuals with valid government-issued identification and an address to enroll as drone pilots, is expected to further boost this number.
Garuda Aerospace has strategically partnered with industry giants such as Lockheed Martin, Cognizant, and Amazon Web Services. It has also entered into agreements with Hindustan Aeronautics Ltd and BEML Ltd for collaborative drone manufacturing. These partnerships reflect an asset-light model that aims for improved profitability, emphasizing the company's commitment to innovation and sustainable growth.
Adding to this, a subsidy received under the Tamil Nadu Government's Agricultural Mechanization Scheme presents a promising opportunity for Garuda Aerospace to revolutionize India's agriculture ecosystem. By leveraging drones for enhanced crop productivity, the company envisions contributing significantly to the agricultural landscape in the country.
Garuda Aerospace's remarkable journey, its robust market presence, and its commitment to excellence and innovation all point towards India's growing influence in the global drone industry. With visionary leadership, strategic partnerships, and a focus on emerging trends, the company is positioned to shape the future of this dynamic sector and contribute to India's ascent as a prominent global drone manufacturing hub.
News Source Link: https://www.thehindu.com/business/Industry/india-will-be-global-player-in-drones-garuda-aerospace/article67416805.ece