You may have heard the news that recently the Ministry of Corporate Affairs (MCA) rejected the applications from many entities that wanted to become Nidhi companies. According to the stats, hundreds of applications were rejected because the applicants didn't meet the criteria set by MCA. Those of you who don't know what a Nidhi company is, and why shouldn't you invest in one blindly, then keep on reading today's post. We'll be talking about how Nidhi companies work, how you can identify the best Nidhi company, and the top 10 examples of the best Nidhi Companies in India. So stay tuned for that. Let's get going now.
What Is A Nidhi Company And How Does It Work?
A Nidhi company is a private non-banking financial entity, which promotes and cultivates the habit of saving and thrift among all the members. You may also know Nidhi companies by the name of Mutual Benefit Society/Company. Such companies work with the members-only model, where those who are in need of money can borrow the money and pay the installments with a fixed interest rate, and those who lend money earn the interest rate by lending their money to other members through the company.
Nidhi companies fall under the Companies Act 2013 according to section 406, and the Ministry of Corporate Affairs regulates such non-banking financial companies. Currently, there are literally thousands of such private companies exist, the majority of them don't even meet the criteria set by the MCA or government, but they are still operational. In the next section, we'll go over how you can identify a trusted and best Nidhi company.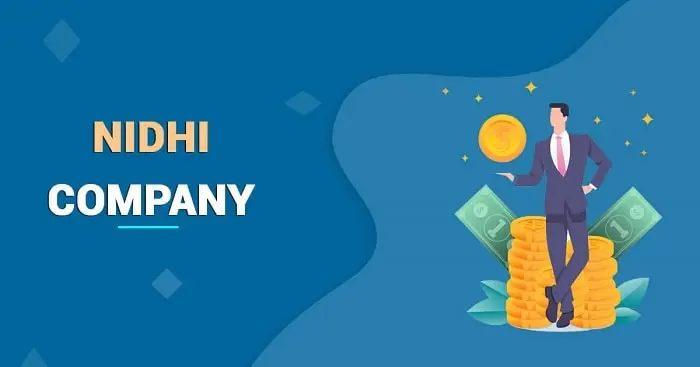 How To Identify A Trusted And Best Nidhi Company?
There are a few points that you should verify before becoming a member of any Nidhi company. This way, you'll always pick a Nidhi company that is perfect for your needs and you won't fall in for any fraud or anything like that.
The minimum paid-up share must be more than 5 lakhs.
There must be no preference shares for specific members of the company.
Any Trust or corporate entity can not be a member of Nidhi companies.
You should look for a Nidhi company with a higher number of members.
Nidhi companies must not indulge in any Chit funds, so keep an eye on that.
Such companies should not lend or borrow money from non-members or outsiders for profit.
There should be no brokerage and incentive scheme for the members.
Members' funds or assets must not be pledged by Nidhi companies.
List Of Top Nidhi Companies In India
1. Adambakkam Janopakara Saswatha Nidhi Limited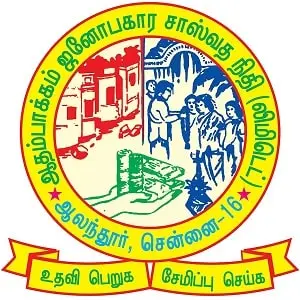 Adambakkam Janopakara Saswatha (AJS) Nidhi Limited is one of the oldest established Nidhi companies on our list. AJS Nidhi Limited was established back in 1931 with the sole goal of providing financial support and helping out middle and lower-middle-class people at various points of their lives. For example, people could borrow money in the form of shareholders loans to use that money for a house renovation, repair, or new house construction. Other than that, AJS helps a lot of people celebrate marriages, continue children's education, and in any other emergency situations by lending money at lower interest rates.
2. KPB Nidhi Limited
KPB Nidhi Limited is a perfect example of a non-banking financial entity that is genuinely working to help those who are in need of financial help. KPB Nidhi Ltd was established back in 1989 under section 620-A of the Indian Companies Act 1956. Till today, there are just a few other Nidhi companies in Kerala as good as KPB in terms of providing financial services for people. This Nidhi company has now expanded itself, and now there are around 83 working branches in India with hundreds of experienced, and polite staff members.
3. Jayant India Nidhi Limited
When you search for the term "Best Nidhi Company In India," Jayant India Nidhi Ltd's name will come right up in the search results. It is the highest-rated non-banking entity in India by google users. Currently, Jayant India Nidhi Limited has more than 21 banking outlets in India with more than 5000 members. This particular Nidhi company is client or customer-centric, where the interest rates are kept quite low and the policies are as per the MCA guidelines to provide maximum possible financial help to middle and lower-middle-class people.
4. Jbsublet India Nidhi Limited
Jbsublet India Nidhi Limited is a very recently established company. The Incorporation Date is 17 Oct 2018, and despite being a newly established company, Jbsublet India Nidhi Limited managed to become quite popular in Jaipur Rajasthan because of its crystal clear financial policies. As of now, there are just a few members in this company, thus the authorized capital is just 10 lakh, but the rate of new members joining this company is steadily increasing every year. Since this company follows and meets all the guidelines and regulations set by MCA, you can have faith that your investment is in safe hands.
5. Mahamudra Global Nidhi Limited
It's been quite a while now since the establishment of Mahamudra Global Nidhi Limited, under section 406 (1) of the Companies Act 2013. Currently, this company offers multiple loans and other financial schemes to help out those who are in need. For example, mortgage loans and gold loans are the best options for middle-class members. And other financial services like savings deposits, recurring deposits, and term deposit schemes are there to help members build a strong habit of saving and thrift.
6. Samartha Nidhi Limited
Samartha Nidhi Limited is a Karnataka-based trusted non-banking financial entity. The sole goal of this company is to help out individuals, as well as small business owners, thrive despite their financial situations. At this company, the management offers various schemes like Pigmy Deposit, Recurring Deposit, Fixed Deposit, and loan options. In Karnataka, Samartha Nidhi Limited has multiple branches to promote financial habits to the general population. And the member count is quite good as well, along with that, since it is a properly MCA-regulated company, your investment will stay in safe hands.
7. Varanasi Nidhi Limited
Varanasi Nidhi Limited is a fairly small non-banking company, but still it made it to our list because this company meets all the criteria set by MCA. Not just that, the customer or client base of Varanasi Nidhi Limited is highly satisfied with the schemes and financial services they offer. However, the paid-up capital is just Rs. 5 lakhs, but since this company doesn't perform any suspicious financial practices or activities, which is why it is a far better option than other non-regulated mutual benefit societies.
8. Reeti India Nidhi Limited
No matter whether you want a loan or sign up for a financial scheme for social activities, construction purposes, educational needs, business needs, etc. Reeti India Nidhi Limited would be a perfect fit for you since it provides loans up to $10,000, which is approximately 8 lakh rupees in Indian currency.
9. People's Urban Nidhi Limited
People's Urban Nidhi Ltd is a Kerala-based company, which helps people who don't have any credit scores and can't get loans through banks. The founder of this company says that there are more than 50% of people don't have access to basic financial services, and the goal of People's Urban Nidhi Ltd is to provide financial services and support to such a demographic.
10. Thrissur Nidhi Limited
Similar to Jayanta India Limited, Thrissur Nidhi Ltd is one such non-banking financial company with higher ratings on Google. Since its establishment, Thrissur Nidhi Limited has approved and processed more than 150 loans. Not just that the customer base is rapidly increasing every year, but as of now there are more than 250 satisfied customers/members, and in the future, the paid-up share will also increase for sure.
Final Thoughts
Alright, now you have a good understanding of what a trusted and well-established Nidhi company looks like. With the example of the top 10 best Nidhi Companies In India shared on today's list, you can easily look for a good Nidhi company in or around your city.
Nidhi Company FAQs
Q1. Why is it called a Nidhi Company?
Ans: Well, "Nidhi" is all about fostering the art of saving and pooling resources among members, with the sole purpose of lending and borrowing for their collective benefit. And it is a fun fact that Nidhi companies were around even before the Companies Act of 2013 brought up by the government of India!
Q2. Who regulated a Nidhi Company?
Ans: It's none other than the Reserve Bank of India (RBI) itself! The RBI sets the rules, like eligibility criteria, capital needs, net-owned funds, and all that other stuff. Plus, they make sure Nidhi Companies are on point with audits, reserve funds, and transparency.
Q3. Is Nidhi Company legal in India?
Ans: You bet! Nidhi Companies are officially recognized under Section 406 of the Companies Act, 2013, and are kept in check by the Ministry of Corporate Affairs. They follow the Nidhi Rules, 2014, so there's no need to get RBI's green light because it is now totally legal to operate a private limited Nidhi company in the country.
Q4. What is the loan limit of Nidhi Company?
Ans: If a Nidhi company's total deposits are under two crore rupees, they can give out loans up to two lakh rupees. These loans are backed by some shiny security, like gold, silver, or other precious bling. And borrowers have a year tops to pay it back.
Q5. Can a Nidhi Company convert to a bank?
Ans: Nope, a Nidhi Company can not be converted or morphed into an NBFC or Non-Banking Financial Company. It's just not practical or beneficial for them.
Q6. What is the difference between Nidhi and the bank?
Ans: Nidhi Finance Banks and Non-Banking Financial Companies (NBFC) are almost similar in terms of how they function, both lending and borrowing money for their members. But Nidhi is all about mutual gains and inspiring peeps to save that cash.