There are nearly hundreds of franchise opportunities in the business scene of India, but still, not every franchise opportunity is perfect for everyone. There are a lot of things to consider, like which part of the market you are interested in, what expertise you have, how much you are willing to spend or invest initially, etc.
Usually, when considering franchise options, people often have about 5 lakhs to invest in a business in India. And if you are searching for the best franchise under that range, then you are at the right place and at the right time. That's because we are about to dive deep into the list of 10+ best franchises under 5 lakhs rs. in India for 2023. So if you are here for just that then we'd advise you to stick around. Here we go.
Best Franchise Under 5 Lakhs Rs
1. TATA 1mg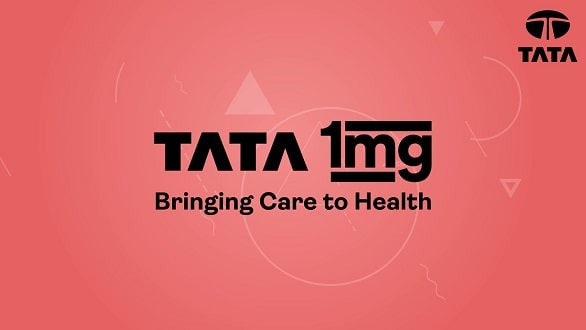 Tata Group, a big and well-known company in India, has earned trust for its good work in many different areas. When a brand like Tata is involved, people feel more safe and believe more in what is offered. One area in India that is growing a lot is healthcare. More and more people want to use online services for their health and to buy medical products. This is where Tata 1mg comes in. When you join Tata 1mg as a franchise, you can earn money in different ways. What's even better is that you don't need a lot of money to start. You can join Tata 1mg with just ₹10,000. This is good news for people who want to start a business but don't have a lot of money. With a Tata 1mg, they can do it.
2. LaunSmart
This gem of an opportunity requires a total investment of around Rs. 4 lakhs, franchise fee and infrastructure costs included. That's a number that doesn't send a shudder down the wallet. It's a number that keeps dreams alive. What's more, it's not just any industry that LaunSmart plays in. It's laundry services. Now, you may think, "Laundry? Really?" Yes, indeed! This industry has grown, and it's not just grown. It's bloomed, it's expanded, it's leaped forward in recent years. It's shown that clean clothes are no joke. But wait, it's not your usual walk-in laundry service. It's online. Now, imagine the convenience! Ordering, tracking, and paying, are all a few clicks away.
3. Amul Parlour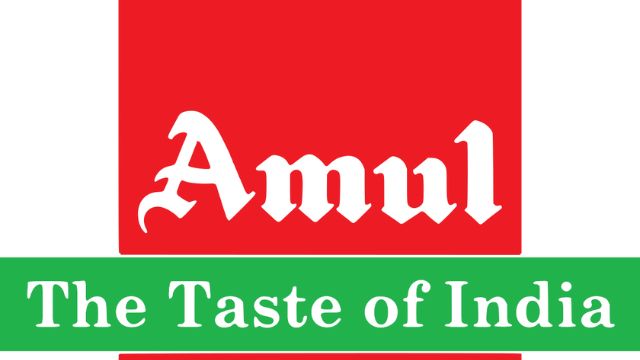 As a household name in India, Amul stands tall, exuding trust, familiarity, and a promise of quality dairy delights. A cornerstone of India's dairy industry, it is a beacon to those seeking franchise opportunities, and here's why. Dipping your toes into the world of franchising can feel like a mammoth task, with its daunting capital demands. Yet, with Amul, it's a whole different game. While initial investments vary, you can typically unlock an Amul franchise for under 5 lakh rupees. It's a fair bargain, especially when lined up against the often astronomical investment requirements of other franchises.
4. SastaSundar
So, SastaSundar has built quite a name for itself as a go-to online hub for health and wellness goodies. They're known for delivering top-notch medicines without burning a hole in your wallet, which helps to win over customers and get potential franchisees on board. If you want to jump in and become a SastaSundar franchise owner, you'll need an initial investment of somewhere between 50k and 2 lakh rupees. That's pretty manageable, right? Especially for those budding entrepreneurs who want to step foot in the world of pharmaceutical retail without breaking the bank. But hold on, SastaSundar isn't just about meds. They've also got a variety of over-the-counter (OTC) products from big names like Patanjali and Himalaya.
5. Delhivery
Next up, we have Delhivery, a big player in the logistics scene in India. Being part of a well-known brand like this can give you a head start by attracting customers and building trust. And with the e-commerce industry booming in India, there's a growing need for reliable delivery services, which means you'll be stepping into a market with plenty of demand. Now, seasoned franchises usually provide a helping hand to their franchisees, and with Delhivery's expertise in the logistics sector, they might offer you training, operation tips, and ongoing support to make sure your business hits the ground running. Starting a Delhivery franchise could need less than 5 lakh rupees as an initial investment. Compared to other franchises, this seems quite affordable. Let's say Delhivery wants to introduce a franchise model with an initial investment of 50,000 to 200,000 rupees, but if you're going for a full setup, you might need to dish out between 6 to 8 lakh rupees.
6. Dr. Lal Pathlabs (Collection Unit)
Dr. Lal Pathlabs, ain't just any name, it's a big deal in India's healthcare and diagnostic business, and it's been around for a while. With its massive network of labs and sample collection centers, it's easy to see why folks might be drawn to it. Plus, with the booming healthcare sector in India, diagnostics services are a hot ticket item. If you're thinking about throwing your hat in the business ring, a healthcare-related franchise might just be your golden ticket. The best part is that this franchise needs an investment of under 5 lakh rupees, not too shabby for those just starting out or with less cash to splash.
7. Amazon Logistics/Delivery
Now who hasn't heard of Amazon? This big-name brand is practically running the show in India's e-commerce market, drawing in a ton of customers. E-commerce in India has been soaring high, with Amazon leading the charge. As their market share grows, there could be a gold mine of opportunities for franchise owners to attract more customers. You can hop on the bandwagon with an investment of under 5 lakh rupees, making it an affordable option for those dreaming of running their own business. What's more enticing? Well, a 25% average return on investment (ROI) with a break-even point between 6 to 8 months, sounds pretty good, right?
8. Motilal Oswal
Here's the thing, diving into the financial services sector in India can be like diving into a shark tank, filled with well-established big players. But what if we told you, there's a way to swim with the sharks, and even ride on their backs? Allow us to introduce you to the golden ticket – the Motilal Oswal franchise opportunity. Now, if you're an Indian financial buff, the name 'Motilal Oswal' probably rings a bell. It's a biggie in our world. The brand's got its fingers in every pie you can think of, stockbroking, wealth management, and mutual funds distribution, you name it. This is great news for you as a franchisee. Why, you ask? Because offering a smorgasbord of financial services means you can reel in all types of clients and watch as the multiple streams of income start flowing. Pretty neat, right? What makes it even sweeter is that Motilal Oswal won't just leave you high and dry to figure things out. They're going to back you up with top-notch research and advisory support.
9. Thyrocare
When you hear the name 'Thyrocare,' you immediately associate it with trust and quality, right? Now that's what we call brand power! Imagine diving into an industry that's growing faster than a sprouting beanstalk. Thanks to the rising tide of health-conscious individuals, there's an ever-increasing demand for regular health check-ups and preventive healthcare in India. Cue the entry of diagnostic centers! And who was the rockstar during the pandemic, you ask? Thyrocare's pivot to Covid testing labs proved to be a game-changer. Their franchise fee is a mere 2 lakh rupees. In a sector like healthcare, where investment requirements can go through the roof, this low entry barrier is like a breath of fresh air.
10. Bajaj Electronics Service Partner
If you have just around 600 square feet of land area for a shop and 5 lakh rupees in hand, then you can try applying for Bajaj's electronics service center franchise. Since Bajaj has already a huge name in the country, it'll be a breeze for you to open such a service center and get it up and running in just a few months. From the brand itself, you'll get training, support, and all that stuff, but handling the customer part will be all yours.
11. Asian Paints
Lastly, there is Asian Paints, a brand that is single-handedly grabbing the most market share in the paint industry of the country. And if you want a piece of their profit then you can apply for their franchise in India. It'll just take about 5 lakh rupees, but if you want a full dealership, then you must invest about 6 to 8 lakh rupees for the full setup. The profit margin of approximately 3% to 8% on sales, which is pretty awesome if you think about it. So yeah, if you want to dive into the paint industry of India, you can try applying for the Asian Paints franchise.
Conclusion
That'll do it. These are our top favorite and trusted franchise opportunities in the country right now. If you go ahead and apply for any of these franchises, you are bound to get approved if you meet all the requirements.